Airport Car Rentals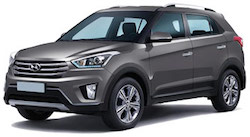 When traveling internationally for business or pleasure, choosing to arrange an airport car rental is the easiest and most economical option for most travelers. Whether you'll be flying into one of the busiest airports in Europe, or are traveling to a more remote corner of the world, Auto Europe can help you arrange a reliable airport car rental at the guaranteed lowest price. Use our simple three step booking engine at the top of the page and start planning your next big trip today!
Top Airport Car Rental Locations in Europe
Auto Europe is honored to work with a number of reputable car rental suppliers in some of the busiest airports in Europe. By leveraging our relationships with these trusted companies like Avis and Enterprise, we are able to negotiate low rates on all airport rental cars for our clients, sometimes even at better rates than if the vehicle was booked directly through the supplier.
Get more information on some of the most popular Europe airports:
Other Pick-Up Offices at the Busiest Airports in Europe
Since Auto Europe is a car rental broker, you will not see an Auto Europe desk at the end of the terminal when you land at one of the Europe airports. You will, however, be greeted by the familiar and welcoming signs of trusted companies like Hertz, Avis, Europcar, Enterprise, Sixt, and more. Show your Auto Europe car rental voucher to the representatives working at one of these desks and they will help get you behind the wheel of the airport car rental you booked with Auto Europe.
Booking an Airport Car Rental vs. Booking a Downtown Car Rental
The most common reason for choosing to book an airport car rental as opposed to picking up a car rental at a downtown office is the convenience. The last thing you'll want to do after flying all day is spend more energy getting to a pick-up office that is located away from the airport. Many airport car rental offices are open 24 hours a day, a helpful feature if your flight has been delayed.
If you are not flying into one of the airports in Europe or any airport, choose to pick up your rental car at a downtown location, rail station or bus depot. For clients who will need to arrange a larger Minivan rental or prefer to rent a luxury vehicle, these options are not always available at airport locations, so this would be another instance where avoiding an airport car rental would better fit your needs.
All Airport Car Rentals Backed by Award-Winning Customer Service
When you book your next airport car rental online with Auto Europe's simple three step booking engine, you're not only securing a reliable car rental at the lowest price in the industry, you're also backing your airport rental with the most comprehensive, award-winning customer service available.
Gain peace of mind in knowing that you'll be able to contact us internationally every day at any hour. We'll be able to help you make changes to your airport car rental reservation, or to assist you in any other matter you may need. Book your next airport rental car online today, or call us toll-free at 1-888-223-5555.
Popular Airports Where Auto Europe Offers Car Rental Service