Car Rental Reggio di Calabria Airport - REG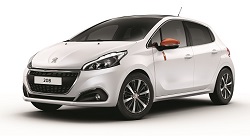 The Reggio Calabria Airport, also know as "Tito Minniti Airport", could easily be considered a gateway to exploring southern Italy. Arrange your rental car in Italy with Auto Europe and get your Italian cultural adventure under way. Archaeological sites, museums and galleries, castles and cathedrals can all be reached with ease from behind the wheel of your Auto Europe car rental, without the need of unreliable public tranportation.
Tito Minniti Airport offers airfare to primary Italian terminals like Rome's Fiumicino Airport and Milan's Linate Airport. It is located in the city of Reggio di Calabria, the toe of Italy's boot-shaped landmass. Just a ferry ride away is the island of Sicily another exciting Italian destination. While renting a car in Italy with Auto Europe is easy, paring down which places to visit in this dynamic country may not be so simple!
Rental Car Suppliers at Reggio Calabria Airport
Auto Europe has partnered with the most trusted rental car suppliers in the rental car industry, including: Avis, Hertz and more to provide our customers with convenient pick-up and drop-off locations at the Reggio Calabria Airport. To learn more click on the logos below. Please contact our award winning customer support team with any questions or concerns you may have.
Avis Reggio Calabria Airport


Via Ravagnese 134,




Reggio Calabria RC

,

Italy

89134




+39 0965 643023

Avis Hours:
Mon - Fri: 8:30 AM to 7:30 PM
Sat: 8:30 AM to 7:00 PM
Sun: 10:00 AM to 7:00 PM
Hertz Reggio Calabria Airport


Via Ravagnese Superiore, 144

,


Reggio Calabria RC

,

Italy

89100




+39 0965 643093

Hertz Hours:
Mon - Fri: 8:30 AM to 11:30 PM
Sat: 8:30 AM to 11:00 PM
Sun: Closed
---
Reggio Calabria Airport International Driver's Permit Requirements
Reggio Calabria Airport now makes it necessary that all Canadian vehicle operators get an International Driving Permit to drive or rent an automobile. You can buy and IDP from your local CAA for about $20. Please read on to learn more about Italy's new IDP laws.
Reggio Calabria Airport Information
To help make your time pass more comfortably the Airport of the Strain (Aeroporto dello Stretto), as the Reggio Calabria Airport is also known, offers select amenities within the terminal. One business incorporates a number of functions in one, the Bar, Tobacco and News stand Shop. Purchase souvenirs, tobacco products and light reading materials, or grab a beverage at the bar. Laruffa Publisher Bookshop offers more weighty literature on diverse subjects and the Café Breakflight can help assuage your hunger with their menu of breakfast and lunch items.
How to Book a Hotel in Italy with Auto Europe
Why spend hours searching the web for discounted hotels in Italy, when you can simply transition from Auto Europe's car rental site, with the click of a button, directly to the reduced price room rates of Excellent Hotels. There are a variety of search parameters that help you quickly narrow down your selections to find the best hotel option for you.
Reggio Calabria Airport Contact Info
Reggio Calabria Airport




Via Ravagnese, 11




Reggio Calabria

,

Italy

89131


Telephone: +39 0965 638412
IATA: REG
ICAO: LICR
Latitude:

38.07266


Longitude:

15.64860


General Information:

Also known as "Tito Minniti," the Reggio Calabria Airport is located on the southern tip of Calabria. It mostly serves the provinces of Reggio, Messina, as well as Vibo Valentia. Prior to becoming a commercial airport in 1947, it began as a military airbase in 1939, hence the homage to Tito Minniti, a war-hero from the Italian Royal Air Force.