Avis Car Rental - A Trusted Auto Europe Partner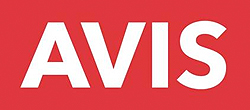 Avis Car Rental is one of the world's best-known car rental brands, with approximately 5,200 locations in more than 165 countries. The company has a long history of innovation in the car rental industry and is one of the world's highest ranked companies in terms of customer loyalty. Avis Car Rental is owned by the Avis Budget Group, Inc., which is the leading global provider of vehicle rental services and also owns Zipcar and Budget Rent A Car.
Auto Europe is proud to only do business with suppliers that provide the best service and overall experience to our clients. We have specialized in helping people rent vehicles in destinations around the world for almost 60 years. Avis Car Rental has been one of our trusted suppliers for decades and we are confident in their standard of service.
Why We Trust Avis Rental Cars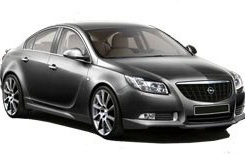 Avis takes pride in being a values-driven organization and considers that to be one of the core strengths of their company. By continuously focusing on product quality and outstanding customer service, they create value for their brand. The company also upholds a commitment to purchase goods from diverse suppliers in order to enhance Avis/Budget's supply chain and to assure that disadvantaged, minority and women-owned business enterprises will have the same opportunities to participate in their programs as other suppliers.
The Avis Budget Group has most of its car rental offices in North America, Europe, and Australia directly, and operates primarily through licensees in other parts of the world. The company's headquarters is located in Parsippany, New Jersey. The company is a leading rental car provider to the commercial segment serving business travelers at major airports around the world, as well as leisure travelers at off-airport locations.
Avis Rent-a-Car Environmental & Community Involvement
Vehicles in the Avis rent-a-car fleet are more energy efficient than older or poorly-maintained vehicles, helping to keep fuel costs low. Most cars in the fleet have been on the road for less than six months and undergo regular preventative maintenance and emission inspection. Their specialty Eco-Rides fleet is incredibly earth-friendly because it's exclusively comprised of hybrids or SmartWay elite certified vehicles. The company also offers gas/electric hybrid vehicles. Approximately two-thirds of the 2013 model year vehicles in the Avis fleet have highway fuel efficiency ratings of 28 miles per gallon or better. Roughly half of their fleet is rated at 30 miles per gallon (highway). And all of Avis' economy car classes have met stringent U.S. EPA guidelines and are SmartWay Certified.
In the community, Avis Car Rental supports many worthy organizations and causes on both local and national basis. The company is a national sponsor of the Make-A-Wish Foundation, providing both financial and volunteer support to help grant wishes to children with life-threatening medical conditions. Avis Car Rental employees and customers also team up for fundraising activities to raise money for the American Red Cross.
Avis Car Rental Coupons and Discount Codes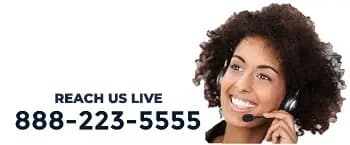 If you've spent hours searching the internet for Avis car rental coupons and discount codes to get a better price, your search is over! Thanks to our special relationship with Avis, we are able to guarantee the best rates you'll find anywhere without the need for coupons or codes.
Use the search form above to find your ideal Avis car rental and you'll be surprised by how much you can save when booking through Auto Europe. If you have any questions you can consult our car rental FAQs or contact us toll-free at 1-888-223-5555 to speak with an experienced reservation agent.