Budget Rent A Car - Europe Rental Car Supplier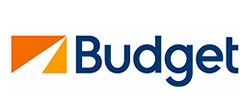 Budget Rent A Car is one of the world's best-known car rental companies and is owned by the Avis Budget Group, which also owns Avis Car Rental. The company operates in roughly 3,000 locations in more than 120 countries. Budget Car Rental was founded in 1958 favoring the "budget minded" renter. Years later, the company still appeals to value-driven travelers by offering quality vehicles and friendly customer service.
Auto Europe has been helping travelers rent cars in foreign cities for almost 60 years. We focus on offering our clients the most competitive rates in the industry and pride ourselves on working with only the most reputable suppliers. Over the years we have established great working relationships with many companies within the car rental industry, with the Avis Budget Group being one of our strongest affiliations.
Why We Trust Budget Car Rental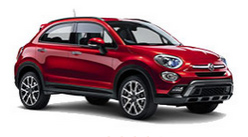 Commitment to a positive customer experience is deep rooted in Budget's business practice. They are focused on providing quality products, along with consistent and dependable service to every customer. Since the beginning, when their car fleet was comprised of only ten vehicles, Budget has lived up to their name. They continue to slash daily per mile rental rates that have already been established by competing airport based rental companies.
The Budget car fleet averages less than six months on the road and vehicles undergo regular preventative maintenance and emissions inspections, making their vehicles more energy efficient than older or poorly-maintained vehicles. Their fleets offer a range of eco-friendly vehicles that are fondly referred to as Budget Green Machines. These vehicles have highway EPA ratings of at least 28 miles per gallon or better and are SmartWay Certified. In order to receive a SmartWay designation, a vehicle must receive a combined score of 13 or better on Air Pollution Ratings and Greenhouse Gas Ratings. Vehicles that receive this certification are better environmental performers in comparison to other vehicles.
Budget Rental Cars: Environmental & Community Involvement
In addition to their eco-friendly fleet selections, Budget is working with Carbonfund.org to help raise awareness about global warming. Carbonfund.org is a non-profit organization that supports renewable energy, energy efficiency and global reforestation projects. This cause raises money for carbon offsets and reductions, climate change education and public outreach.
Along with their commitment to the environment, Budget Rent A Car is also dedicated to being a responsible member of the communities in which they operate. Budget is a national sponsor of the Wounded Warrior project, which is a non-profit organization that raises awareness and provides programs and services for injured U.S. service men and women. The company also provides financial and volunteer based support for other national organizations that support healthcare research, education and economic development, as other travel-related support services.
Budget Car Rental Coupon Codes and Special Deals with Auto Europe
If you've been scouring the internet for Budget car rental coupon codes in order to get yourself the best deal, your search is over! Thanks to our unique relationships within the industry, Auto Europe is able to guarantee the absolute lowest rate on your Budget car rental; no coupons or promo codes needed.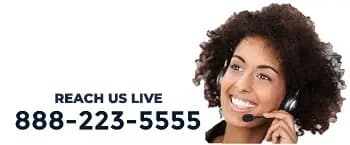 Rely on Auto Europe for all of your car rental needs while traveling abroad and rest assured that you're in good hands. Simply use the search form above to browse our available rates and find the ideal vehicle at a discount you won't find anywhere else. If you have any questions you can review our car rental FAQs or feel free to call us any time, 24/7 and toll-free at 1-888-223-5555 for additional information regarding booking with Auto Europe.