Thrifty Car Rental - "Now That's Thrifty Thinking"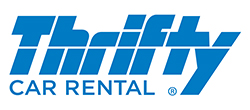 Thrifty Car Rental is one of the most widely recognized brands in the car rental industry and caters to cost-conscious business and leisure travelers. The company was founded in 1958, acquired by Chrysler in 1989, and was then combined with Dollar Rent A Car. Today the businesses are known as the Dollar Thrifty Automotive Group and are owned by Hertz Global Holdings. Along with its corporately owned locations and those of its franchise owners, Thrifty Car Rental has more than 1,028 locations in 68 countries.

Auto Europe has been helping travelers rent dependable vehicles in cities around the world for nearly 60 years. It is incredibly important for us to only work with suppliers that provide our clients with quality products and the highest level of customer service for the most reasonable prices. Over the years we have come to foster great working relationships within the car rental industry and have a unique partnership with the entire Hertz Global Holdings Corporation. We are confident that you will be pleased with your experience when you rent with Thrifty!
Renting a Car with Thrifty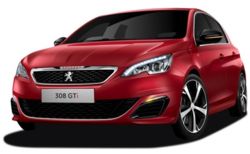 Thrifty Car Rental is a values-oriented company that has a large presence in the airport market, as well as in the local rental market. Many of Thrifty's major competitors focus primarily on the airport market, which is a huge advantage for Thrifty because it allows them to easily target the local market. Another way the Dollar Thrifty Automotive Group works towards setting themselves apart in the industry is by partnering with a diverse range of suppliers. This is not something that is uncommon among rental companies, but by doing this, the company aims to create a level playing field for all qualified suppliers, as well as promoting a centralized culture that embraces diversity in the workplace, thus setting the standard for competitors.
Even though Thrifty Car Rental and Dollar Rent a Car operate independently and maintain individual approaches to business, both companies are very involved with supporting worthy causes within their communities. Contributing to community programs and services that enhance the quality of life in the neighborhoods where their employees live and work is important to the Dollar Thrifty Automotive Group as a whole. Every year annual contributions are made to health and human services organizations such as: Big Brothers Big Sisters, YMCA and YWCA, Life Senior Services, Jr. Achievement and Habitat for Humanity.
Thrifty Car Rental Coupons and Promo Codes?
Thrifty offers customers an array of vehicles at discounted rates, and you may think that car rental coupons and promo codes can help you get the absolute best price. Well, your search ends here! Thanks to Auto Europe's special relationship with Thrifty, we are able to guarantee the lowest rates on your Thrifty rental car; no additional codes or coupons needed! Simply find your ideal vehicle with the secure booking engine above and enjoy the best savings you'll find anywhere.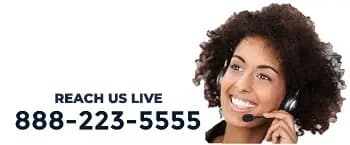 From convertibles to compact cars, minivans to pickup trucks; Thrifty will be able to accommodate you. By renting a vehicle while on vacation you are opening up a world of possibilities! Never sit on overcrowded buses, comply with hectic train schedules, or feel the time crunch of guided tours again; you are your own boss while traveling abroad. If you have any questions, call us toll-free at 1-888-223-5555 or review our car rental FAQs and make your reservation online.