Keddy Car Rental by Europcar
Keddy car rental is an exciting new division of Europcar focused on budget-minded travelers around the globe. Keddy is unique to other car rental companies in that it is directed exclusively towards brokers, travel agents, and tour providers, making Auto Europe the ideal place to find a great deal! This division currently operates in over 145 different countries and shares Europcar's reliable fleet of late-model vehicles.
Since launching in the beginning of 2015, Keddy has done well in providing fantastic customer service to "price-sensitive leisure customers" who want the same well-known service they'd get with Europcar at even lower prices.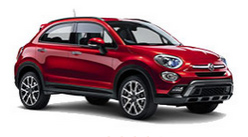 Auto Europe has been dedicated to helping travelers find the perfect car rental in destinations around the world for over 60 years. We find our clients the absolute lowest rates available while offering 24/7 support for any questions or issues you may have throughout your trip. Part of our commitment to your smooth rental experience inolves only working with the most trustworthy and reputable local suppliers, which is why we're happy to offer rates with Keddy car rental. Browse your options with the search engine to the left and whether you rent with Keddy or one of our other car rental company partners, we know you won't be disappointed.

What is Keddy by Europcar?
Keddy's parent company, Europcar, takes pride in being the world's leading car rental company, and that pride extends into the ranks of Keddy as well. Both brands share our values in making the client experience a #1 priority and you can be sure to have a fantastic experience with either. When you book a rental car with Keddy through Auto Europe, you can expect to get a new and reliable vehicle with 24-hour roadside assistance for any unforseen circumstances.
When combined with Auto Europe's superb customer service, you'll be able to travel with confidence, knowing that you're backed by the best in the business just in case you should need assistance. Keddy will step up and utilize it's large support network to keep you on the road and enjoying your vacation!


Renting a Car with Keddy through Auto Europe
You're just a few steps away from finding an exclusive Keddy car rental deal with Auto Europe. Use the booking engine above to search for rental car options by destination and you'll be able to compare rates from all the best local rental suppliers. You can even see average review ratings submitted by real customers! Choose a vehicle that suits you best and quickly browse available add-ons like GPS, child seats, and portable WiFi.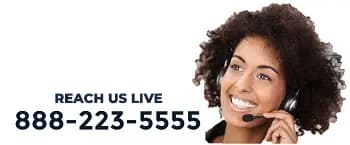 We invite you to see how far you can stretch your dollar on your next trip to Europe with an affordable Keddy car rental by Europcar. Consult our rental car FAQs or feel free to call us anytime, 24/7 and toll-free at 1-888-223-5555, with any questions you may have. Auto Europe makes it easy to find the best deals so you can worry more about what you'll do on your holiday and less about how you'll get there!