Enterprise Rent-A-Car - Trusted Rental Partner

Enterprise Rent-A-Car is the largest car rental brand in North America that is best known for their low rates and superior customer service. The company is also an internationally recognized with more than 6,000 neighborhood and airport locations outside of the US and Canada. The company is owned by Enterprise Holdings, which is also a parent company of National Car Rental and Alamo Rent A Car.
Auto Europe has been helping travelers rent vehicles domestically and internationally for almost 60 years. We pride ourselves on working with suppliers who provide our clients with top of the line products and the highest level of customer service possible. Over the years we have cultivated many successful relationships within the car rental industry, with Enterprise being one of our most trusted partnerships. We are confident that you will receive first class service throughout the entire rental process.
Why We Trust Enterprise Rental Cars
Impeccable customer service is the backbone of Enterprise Rent-A-Car's success. They are known for their commitment to service and have been recognized on numerous occasions for that exemplary service. As a way to ensure that their ability to provide the best experience possible for their customers is never compromised, the company created a way to measure customer satisfaction. The creation and implementation of the Enterprise Service Quality index (ESQi) surveys thousands of customers each month and ranks each Enterprise branch based on the percentage of its customers who say they were completely satisfied with their last rental experience.
Car Rental Insurance with Enterprise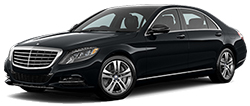 Travelers booking a car rental with Enterprise will have the option to add additional insurance coverage to their vehicle in the rental car booking process. All Auto Europe "Basic Rates" include Value Added Tax (VAT), liability insurance, and fire insurance. In Italy drivers are required to have CDW insurance and theft protection insurance for all vehicles. Some other cities in Europe, with Paris being one of them, require these additional insurances as well. Travelers can save money by purchasing rental car insurance when they book their car rather than paying a higher daily rate when you pick-up your rental vehicle. In a sampling of Enterprise rentals in European cities, we found inclusive insurance rates tend to add on between $5-$15 to your Enterprise rental rate daily. The highest level of insurance available, no deductible, extended insurance coverage, adds on an extra $15-$25 to the daily rental rate.
Insurance Coverage Breakdown
Basic Insurance: Included with all Auto Europe rentals, VAT included, liability insurance and fire insurance.
Inclusive Rate w/ Deductible: All of the Basic Plan plus CDW insurance with a deductible, theft protection with a deductible, and roadside assistance.
No Deductible, Extended Coverage: All of the Basic Plan plus CDW including damage to wheels, glass, underside, roof with a zero deductible, theft protection with a zero deductible, and roadside assistance.
Enterprise Car Rental: Environmental & Community Involvement
The combined network of Enterprise Holdings represents the world's largest fleet of fuel-efficient vehicles. Along with the thousands of hybrids and electric vehicles, roughly 55% or their vehicles have highway fuel efficiency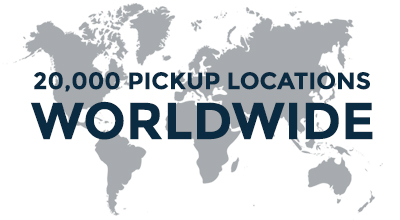 ratings of at least 28 miles per gallon or better. As an innovator for the promotion of new clean technologies, Enterprise was the first company to offer electric vehicles (EVs) to their clients. By doing this, people were able to drive an EV from a potential customer stand point, out of curiosity or just as an environmentally friendly rental option.
Enterprise Holdings continually strives to make a difference in the communities where their employees live and work. Over the years the company has contributed more than $200 million to numerous local non-profit agencies that focus on community improvement, education and environmental preservation. Enterprise also invests heavily in renewable fuels research and has pledged millions to other environmental initiatives, including their 50 Million Trees Pledge, an effort to plant 50 million trees in 50 years. Their commitment to local communities goes far beyond financial contribution. Employees are very generous with their time and through various fundraising projects, have raised more than $12 million for the United Way and other worthy causes.
Frequently Asked Questions About Renting a Car from Enterprise
Can I cancel my Enterprise booking?
Unless otherwise noted in your rental agreement, all Enterprise rentals booked through Auto Europe can be canceled up to 48 hours before pick-up time free of charge.
What do I need to pick-up my Enterprise rental car?
To pick up your rental car you will need a reservation voucher from Auto Europe. A reservation voucher contains specific information needed by the car rental supplier at time of pick up. Reservation vouchers will be either faxed or emailed to you immediately once payment is applied to the reservation. Reservations made online can be mailed to you upon request. Please feel free to take a look at our Sample Voucher for more information.
Will I need an international drivers license to drive my Enterprise rental car in Europe?
An international drivers permit is required in several European countries and is strongly recommended if you are planning to travel to a country where English is not the dominant language.
Enterprise Car Rental Coupons and Special Deals with Auto Europe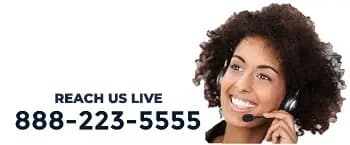 If you've been spending time looking for Enterprise car rental coupons, why not let Auto Europe do the hard work for you? Thanks to our unique relationship with this popular rental supplier, Auto Europe is able to guarantee the best rate on your Enterprise car rental, without the need for coupons or promo codes!
Simply browse our rates with the secure search engine above and you'll have access to great deals from all the best local rental suppliers. Auto Europe is able to assist you with all aspects of travel planning, so if you have any questions consult our car rental FAQs or feel free to call one of our knowledgeable reservation agents any time, 24/7 and toll-free at 1-888-223-5555.