European Travel guides & Tips from Auto Europe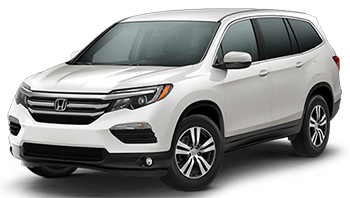 If you're traveling to Europe one of the best pieces of advice we can offer is to book your trip with a professional and experienced agency which specializes in European travel. The fact of the matter is that renting a car in Canada or the United States is very different from renting a car in Europe. There are more complicated fees, tax laws, and because the borders are so close to one another, driving internationally can add a number of unexpected and unplanned for contingencies, conditions and expenses to your itinerary. Does this mean that you shouldn't book an international car rental or plan a complicated European itinerary for your trip? Absolutely not! Just plan ahead and book your trip with a company which specializes in European travel and can advise you on relevant points to help you save money and avoid delays.
If you're looking for useful travel tips, Auto Europe provides a number of useful resources for you to help you plan your upcoming European getaway. Click here to visit our European travel tips section to explore. You can also find some great information on our travel blog. Finally - if you have questions about traveling to Europe you can always call our experienced agents toll-free at 1-888-223-5555. We love helping travelers with complex itineraries which leave others scratching their heads.
Click any Europe travel guide below to learn more:
Downloadable Europe Travel Guides
Planning a trip to Europe? Take one of these free, Europe travel guides with you! Auto Europe is happy to provide useful PDF, downloadable and printer-friendly Europe driving guides to help you explore some of the most popular locations in Europe. Plan your road trip today using one of our free Europe travel guides.

France is an amazing country with unparalleled cities and a beautiful countryside seemingly untouched by time.
Download Now for Free!
(4.2 MB)



Germany is a diverse and incredibly beautiful country. Use this guide to help plan your next trip.
Download Now for Free!
(4.2 MB)



Italy is a dream holiday destination. There is so much to see, a car rental is a must to "roam" the country.
Download Now for Free!
(3.8 MB)



A travel guide featuring the best self drive tours in Spain. It's not to late to celebrate with their Winter Carnivals!
Download Now for Free!
(5 MB)



The United Kingdom has been a favorite destination for centuries. View some of our suggested itineraries for
England
,
Scotland
,
Wales
, and
Northern Ireland
!
Download Now for Free!
(5.8 MB)



Worldwide Ski Guide featuring the best slopes to hit in Europe, Australia, New Zealand, USA and Canada.
Download Now for Free!
(655 KB)