European Car Rental Insurance Information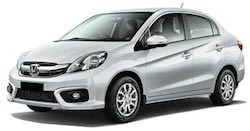 Car rental insurance isn't as fun and glamorous to talk about as the destinations in Europe that you'll be driving in, but it's a necessary part of the car rental process. At Auto Europe, we believe it's important to keep you well-informed of what your options are (and aren't) regarding this sensitive subject of European car rental insurance.
When renting a car in Europe, you can apply your basic knowledge of car insurance from home, however, each European country has requirement variations regarding how insurance must be applied, making it a whole new ballgame. To cover all the bases, we'll start from the beginning!
European Country Car Rental Insurance Guides
Learn more about the specific requirements for rental car insurance (and money-saving tips) in each of the countries listed below:
Credit Card Coverage for Car Rentals in Europe
Select credit card companies offer inclusive car rental insurance coverage to the person whose name is on their branded credit card, as long as it matches the name of the primary driver listed on the rental car voucher. If this is an avenue you would like to pursue, it is up to you to consult your credit card company directly to inquire about their options. There are exceptions to credit card car rental insurance coverage being accepted in lieu of insurance options with Auto Europe or the supplier of your rental car. For example, car rentals in Italy, by Italian law, are required (without exception), to have at least an inclusive insurance rate and therefore cannot fall back on credit card providers for rental car insurance. There are also less than a handful of credit card companies that will insure rental cars in Ireland. In any instance where you are relying on your credit card provider for your car rental insurance coverage, make sure you print two copies of your proof of coverage. One you will turn in to the rental car supplier, along with your Auto Europe voucher, and one to retain for your records.
Basic Car Rental Insurance in Europe
Basic European car rental insurance coverage is as follows:
Third Party Liability - Car rental damage done to people and things outside of the rental car.

Fire Liability - Car rental damage coverage in case of mechanical fires.
Auto Europe also typically includes unlimited mileage and value added tax (VAT) as part of our basic car rental packages. Car rental fees are carefully noted, so you are informed prior to confirming your rental car reservation.
Inclusive European Car Rental Insurance
This is the next step above the basic rental car insurance, which reduces your financial obligations should you be in an accident or your rental car is stolen.
Collision Damage Waiver - Damage that occurs during a car accident, also called CDW.

Theft Protection - Theft protection (TP), is financial protection for you if your car rental is stolen while traveling.
Required deductibles on all of the insurances listed above vary by car rental supplier, so it's important to read your Auto Europe car rental voucher for the details relevant to your car rental every time you make a new booking!
What is a Deductible?
The deductible is the amount you are personally responsible for paying towards damages and/or theft prior to the rental car insurance kicking in.
Supplemental Car Rental Insurance Coverage in Europe
Many travelers feel more secure purchasing additional insurance when it's available in order to protect them financially from any unforeseen circumstances that might occur.
Refundable Deductible - You are still initially obligated for the amount of the deductible, but there is the potential to get back some, if not all, of your deductible (ZD).

Zero Deductible - Zero deductible insurance releases you from financial responsibility for deductibles that come with lower-tier insurance (ZE).
The last few options that may be available to supplement your car rental insurance are as follows:
Personal Accident Insurance - Also known as PAI, personal accident insurance covers accidental injuries to your person, and occasionally covers injuries to other individuals in your car. Some car rental suppliers offer this locally, or you can check into potential availability with companies in your own area.

Personal Effects Coverage - Personal effects coverage (PEC), or personal effects insurance (PEI), at the very least, insures possessions you have with you while you're traveling in Europe. Some insurance providers also cover items that you are wearing.

Global Coverage/Peace of Mind - The tires, undercarriage, windshield and headlights of your rental car are rarely covered by insurance. This supplemental insurance will cover these items.
More Important Car Rental Insurance Information
If you're considering visiting other countries while in possession of your car rental, it is important to note all definitive and potential countries on your itinerary as you make your booking online, or when speaking to the Auto Europe reservationist. This is because insurance coverage varies from country to country, and you may lose car rental insurance benefits by driving into a neighboring country where the insurance is not valid, leaving you financially responsible for all associated costs should an incident occur.
If You're Involved in an Accident
When traveling in Europe, if you're involved in an accident, regardless of the severity, contact the local police department. Next, use the contact information to call your car rental supplier directly. Take photographs to document all damage, including damage to vehicles and objects outside the vehicle.
Contacting Auto Europe While Traveling Abroad
While we sincerely hope your travels abroad are hassle-free, you may also contact Auto Europe toll-free any time day or night at 1-888-223-5555 should you have further car rental insurance queries. Our office is staffed 24/7 for the convenience of our clients!