Reserve a Car Rental Online!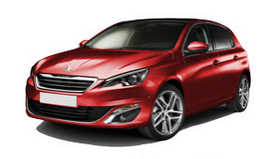 Are you in the throes of travel planning? An essential facet of your upcoming itinerary is creating your car rental reservation! Whether it's a spur-of-the-moment vacation among friends, a romantic couples retreat, or a business trip, Auto Europe is here to provide the most versatile and economical car rentals to suit all your transportation needs.
How to Create Your Car Rental Booking Online
For the do-it-yourself traveler, Auto Europe's online car rental booking engine offers a simple and secure way to create your car rental reservation. If this happens to be your first time using us, welcome, and if you're a repeat client looking for more car rental details to reference, welcome back!

To help streamline the rental car reservation process, here is a step-by-step guide on how to create a car rental booking online with Auto Europe.
Choosing Your Desired Destinations
Begin by entering the country and city that you intend to pick up your car rental from. Next, depending on whether it's a cosmopolitan destination like Paris, France, or a more remote location like Foggia, Italy, choose from the listed pick-up locations. This could be an airport, rail station, ferry terminal or even a downtown location.
Round Trip - If you're renting a car for a round-trip excursion, simply enter your dates, pick-up and drop-off times.
One Way - A one-way trip is any trip in which you are not returning your rental car to the same location you picked it up from, even if it's in the same city. If you're choosing a one-way car rental, click "drop off at a different location," and add the final destination information.
Lastly, fill in the primary driver's age and specify if a manual or automatic is preferred, or leave yourself the option to compare pricing on both. Manuals are typically less-expensive to rent than automatics.
Select Your Rental Car Category and Additional Equipment
You will next be directed to a screen that offers you rates on vehicles from your standard car rental options, in styles that you'd likely drive at home, listed from two-passenger minis to nine-passenger vans. There are also rates on luxury car rentals, if you're looking for a vehicle that's more eye-catching.

Once you've chosen your preferred car rental category, you'll be directed to a list of vehicles with more detailed information available. You are still able to manage your preference from this screen via a selection of tabs that list transmission, available car rental insurance and fueling policies. You may also select a preferred supplier, for example Europcar, Avis or Hertz. Be sure to note whether the following listed options match your travel needs.
The cumulative pre-payment cost for the duration of the rental dates and times you selected will be generated. You'll be able to reference further product category information from optional equipment available to minimum driver age, the recommended baggage and passenger capacity.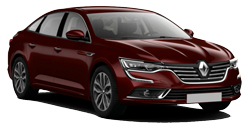 If you have chosen an itinerary that requires a one-way car rental, there will be an advisory that an Auto Europe car rental specialist will be contacting you, via the email that you will be providing during the final step of the car rental reservation process. This email will notify you of any applicable one-way charges for the itinerary that you have chosen, or if the travel you are requesting is not permitted and your choice of pick-up or drop-off locations need to be reassessed.**Make and models of standard rental vehicles is not guaranteed. Auto Europe guarantees that if you do not receive the specific vehicle that you are seeing on the screen when you make your car rental selection, it will still be a comparable model in the same category. Specific makes and models can be chosen from our fleet of luxury and sports car rentals and if you've chosen a Peugeot monthly car rental only.
Choosing an Insurance Package
If you choose a vehicle that does not offer a premium level of insurance coverage, ie. Refundable deductible or zero excess, you'll have another chance to opt in if it's offered, or continue on as is. If your car rental pick-up is Italy for instance, you will already have a rate that includes the minimum inclusive insurance (collision damage waiver and theft protection) that is mandated by Italy's governing body. If, for example, you were picking up your car rental in Germany, you would have the option to take a basic insurance rate with most suppliers and use the credit card of the primary driver for payment to cover the insurance, providing it's available. You must contact your credit card supplier on your own to confirm this.
Finalizing Your Car Rental Reservation
Now that you've settled on a car rental category, insurance and optional equipment you will be asked to input your contact and payment information. There is a third and last opportunity to add on optional car rental equipment. You will also be asked if you intend to travel to any additional countries. This section is particularly important as there may be restrictions on driving to other countries (Eastern European travel), which could mean additional fees, insurances and a less broad spectrum of vehicle availability. Be honest and be broad in your listings. If there's even a chance that you're considering going to a different country note it here so we are able to provide you with the correct car rental quote information, and make any necessary amendments.

You can apply your credit card payment details, or simply ask for a quotation. Keep in mind that if you do not apply payment now, no price or vehicle is guaranteed as being held. This is only done once payment has been applied, providing no additional changes or restrictions are in place for the itinerary that you chose.

The very last section of this page asks you to agree to the terms and conditions before your request for a quote or a confirmed vehicle can be processed. Auto Europe's terms and conditions for standard car, specialty and luxury car rentals are typically no more than three pages.

Receiving Your Car Rental Confirmation and Voucher
Many car rental requests will receive an immediate confirmation that is sent to the email address associated with the booking. Print two copies of your voucher, they don't accept an emailed confirmation in your smartphone, in expectation of your trip and contact Auto Europe further if you need to. If you have opted in for additional car rental accessories, one-way travel or another aspect of travel that is beyond a conventional, round trip car rental, you will contacted, as noted previously, by one of our rental car reservation specialists to go over the details you've requested.
Renting an Automatic Car vs. Renting a Manual Car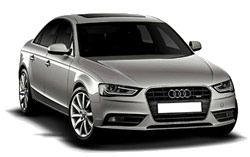 Above and beyond choosing your car rental category, it's also important to note if you have a need or preference for either a manual or an automatic car rental. When renting a car in the USA, you're going to get an automatic car rental whether you want it or not. If you're renting a car in Europe, however, where manuals are more prevalent, you'll have to be careful as you're choosing vehicles that you make sure that it's one that realistically most suits your driving ability.

**Maybe you drove a manual car in the past, and haven't in recent years, but are tempted to go that direction in Europe because manuals tend to be less expensive than automatics. Keep in mind, driving a stick-shift vehicle is not necessarily "like riding a bike." Operator error is not covered under the car rental insurance if you burn out the clutch and/or excessively grind the gears of the stick-shift.
More Car Rental Travel Tips from Auto Europe
Car Rental Insurance Explained
Auto Europe's simple guide to understanding car rental insurance terms and how they apply to you.
Citroën Car Leasing
A short-term car lease saves you time and money on monthly travel while you're in Europe!