Discover Eastern Europe in a Rental Car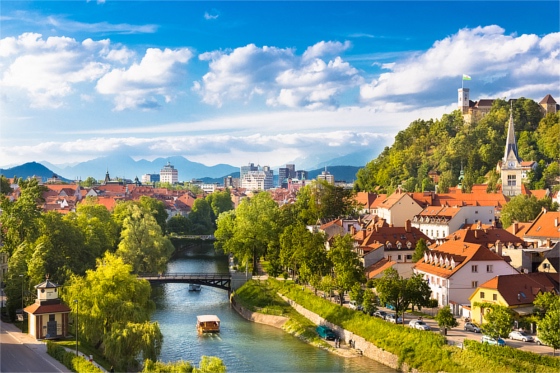 As the roads of Western Europe become familiar friends to many avid travelers, the need to search out new territory grows. Eastern Europe is a fount of alluring sights and sounds, tastes and scents, waiting to be explored with your Auto Europe car rental! There are many familiar nuances you've grown to know and love from the west in architecture, cuisine and dress, as well as many facets of culture from neighboring continents, incorporated from millennia of trade, travel and occupation.
Take your car rental on a driving tour of Prague, the historical bohemian capital and to the eerie, Lost Souls Alley in Krakow, Poland, photograph Ljubljana's Old Town and go caving under Budapest . Auto Europe is here to help you make the most of your visit to Eastern Europe with need-to-know information relating to Eastern European car rental travel.
Which Countries Are Considered Eastern European?
There is some debate as to whether some of the countries listed below should be considered Central or Eastern Europe, but for all intents and purposes, these are the established categories for travelers to defer to. Zone 1 is the most accessible of the two Eastern European travel zones, but both will require a few extra steps that with the help of Auto Europe, will help you acquire car rental confirmation for your driving tour.
ZONE 1
Croatia
Czech Republic
Poland
Slovakia
Slovenia
Hungary
ZONE 2
Belarus
Latvia
Russia
Bosnia
Lithuania
Serbia
Estonia
Macedonia
Turkey
Greece
Moldova
Herzegovina
Romania
What Car Categories and Models Are Allowed?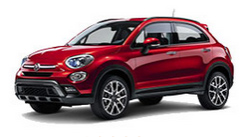 It's important to recognize that not just any vehicle will be approved to travel east. There are typically very specific models within the car categories that suppliers designate. This is because there are still some risks to driving in this part of the continent, particularly with car theft. While this shouldn't be a deterrent to your Eastern European travel plans, it is good to be aware of so you may take precautions. Don't expect to be able to take a Mercedes or other luxury vehicles across Eastern European borders. Is it impossible? No. Will it be expensive to get permission if you are intent on taking a higher-end car? It could be, so if you're looking to take a luxury car into Eastern Europe, be prepared to spend the extra money.

Important Requirements for Eastern European Car Rental Travel
Minimum Car Rental Days - To travel to Eastern Europe you must typically meet the minimum rental day requirement. For Zone 1, five-day reservations are typically required, and Zone 2, ten-day car rentals are usually required. All restrictions are relative to the specific supplier's terms and conditions.
Travel East Insurance - If you're traveling to Zone 2, Auto Europe can assist you with purchasing the necessary travel east insurance, which is required to cross the border(s).**
Travel East Agreement - Signing the travel east agreement means that you understand that there are potential risks in traveling to Zone 2, and take responsibility for doing so.**
** Vehicles that are permitted to travel to Eastern Europe are not eligible for refundable deductible insurance, or zero excess insurance, with the exception of Citroën short-term car leases, which come with zero deductible insurance and roadside assistance in 40 European countries.

Driving a Car Rental from Western to Eastern Europe
While renting a car and driving through Western Europe is a fairly uncomplicated enterprise, driving a car rental to Eastern Europe from the west takes a bit more finagling. Not all Western European car rental suppliers are excited about your aspirations of taking their rental cars to Eastern Europe, even if you plan a road trip that brings the rental car back to the location it was initially picked up from. Auto Europe's team of car rental reservation specialists are well-versed in helping our clients coordinate a resolution that allows the travel they desire and a vehicle that can get you there safely. It may just take an extra stop or two along the way.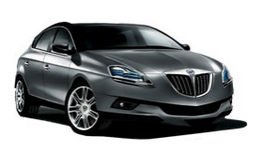 Car rental suppliers in Germany fin major cities like Munich and Berlin are some of the most likely to allow a vehicle to travel east, as are certain city locations in Austria and Italy. Keep in mind, that the more metropolitan the city and the closer to Eastern Europe it already is, the better likelihood of your travel being approved. Don't plan on picking up a rental car in Lecce and being able to gallivant off to Slovenia without a hitch. However, there's a good chance that a car rental from Rome would be allowed.

Rental Car Pick Ups in Eastern Europe
Picking up a car rental from one of the listed Eastern European countries is a little easier than traveling across the border from a Western European country. Auto Europe will advise you regarding any potential paperwork, insurances and fees that need to be taken care.

How to Book an Eastern European Car Rental
When creating your car rental booking on the Auto Europe website, you'll follow the same steps as you would to arrange a rental car for Western Europe, listing any and all countries that you are considering visiting. Once we receive your request, you will receive a response back from an Auto Europe reservation specialist via the email that you provided, advising you of any changes that may need to be made, applicable costs, and other relevant facts to your booking request. Once you have flushed out the details, you will be asked to confirm that you want to complete the car rental booking and apply payment. Lastly, you will be emailed your rental car voucher that will summarize all the car rental and payment information for your reservation.

If you have questions at any point during the process, please feel free to call our offices directly, toll-free at 1-888-223-5555. Auto Europe is staffed 24/7 for the convenience of our clients while they're at home, or abroad!
Additional Resources and Travel Tips from Auto Europe