The Importance of Preparing a Travel Checklist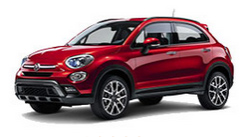 The prospect of planning a trip can be an emotional rollercoaster of both anticipation and anxiety. Whether you're organizing a solo trip, a group vacation, or a business excursion, preparing a travel checklist is the best way to hold yourself accountable and alleviate the unsettling feeling that you've forgotten something important before it's too late!

Must-Have Car Rental Documentation
While there are numerous items that can be easily replaced if forgotten in the flurry of travel packing, there are several important documents that are the key to making, or breaking, your travel plans. Here is Auto Europe's list of key travel documents you should bring to the car rental counter.

Don't Forget Your Driver's License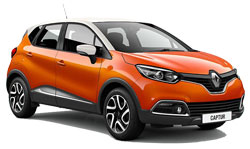 If you're planning on renting a car on your next trip, forgetting to bring your driver's license is a trip-altering setback. There's nothing like standing at the car rental supplier counter with your Auto Europe rental car voucher in hand, full of plans and enthusiasm only to be denied a vehicle because you neglected to bring that essential piece of documentation. This is an awful situation for anyone to be in, but it can be particularly inconvenient if you're a family with young children in tow. Don't forget your driver's license, or this could be you!
Purchase an International Driving Permit
This document translates the information on your driver's license into a select number of the most commonly used languages in the world. Refer to your Auto Europe rental car vouchers general terms as to whether purchasing an IDP is required or not.

Why You Need to Bring a Credit Card
It is imperative that you have a credit card present at the time you're picking up your rental car for a number of reasons:
Car Rental Insurance Coverage - If you took a basic car rental rate in expectation of using available car rental insurance coverage from your credit card provider, make sure you've got that card with you. The credit card must be in the name of the primary driver, and it must be the same car that was used for the initial payment of your car rental reservation with Auto Europe. **It also doesn't hurt to bring a printed copy of the credit card insurance coverage along to present at the car rental pick-up desk!
Deposits - Depending on the level of car rental insurance you purchased in advance and what local fees are applicable will determine how much of a deposit will be held on your credit card.
Multiple Credit Cards - If you are renting a specialty vehicle or a higher-end car it is likely that you will be required to present not one, but two major credit cards at the time of picking up your rental car. With a premium vehicle comes a premium deposit, which the local rental counter will break up on to two cards. Applicable details will be noted to your voucher.
Notify your credit card company and any other financial institutions that you are associated with as to the dates and destinations where you are traveling. They will make the appropriate notes to your accounts so when you make purchases abroad they are not seen as suspicious or fraudulent transactions and your accounts are not frozen, which would leave you financially impotent at an inconvenient time.
Remember Your Car Rental Voucher
The next item you'll need to check off while preparing a travel checklist is remembering your car rental voucher. You must present a printed copy of your Auto Europe car rental voucher to the agent at the pick-up counter. We also recommend that you keep a second printed copy of your voucher with you, along with any paperwork you receive at the supplier's desk.
Other Helpful Tips for Preparing a Travel Checklist
In addition to contacting any financial institutions as to your travel plans, there are a few other important details to shore up around the house before you set off!
Mail & Deliveries - If you are in a situation where mail or packages have the potential to pile up on your doorstep you are inadvertently advertising your absence. Avoid throwing out the welcome mat to burglars by putting a hold on these deliveries, or finding a trusted friend or neighbor who can take charge of these items while you're away.
Cleaning House - Whether you're planning a fun and rejuvenating vacation, or a business trip, don't leave menial house chores and clean-up undone. Remove any items that could spoil from your refrigerator, take out the trash and recycling, and give your home a quick, general cleansing. Your motivation now will be rewarded ten-fold when you return to a tidy and fresh home! It's also a good idea to check your thermostat and make the necessary adjustments up or down, according to the season that you're traveling in.
Bill Payment - Depending on the length of your trip, if there are any bills that you can pay in advance or change to auto pay, it's a good idea to get ahead of the game. While it may feel like you're cutting into your travel funds now, it is one less worry you'll have later in case you overindulge in vacation spending. And don't forget to set up your cell phone for traveling internationally.
Sharing Your Itinerary - While we've already discussed keeping your imminent travel low profile to avoid mishaps during your trip, it is a good idea to share the details of your itinerary with a trusted friend/family member or two. Any dates, times and contact numbers that you can provide them are a safety net for you!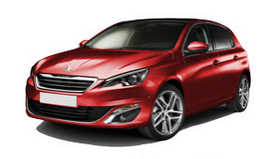 Have a Great Trip!
Auto Europe has many more tips and tricks to help you in creating an exceptional travel experience like trip ideas outlined in our weekly online travel blog and web-based travel videos. Take advantage of the many travel resources at your disposal with the simple click of a button.
Create a Car Rental Reservation
For the DIY traveler, check out this simple guide to booking your Auto Europe car rental online.
Exploring Eastern Europe by Car
Learn how you can explore the exotic beauty of Eastern Europe with an Auto Europe car rental.