CAA Car Rental Discounts through Auto Europe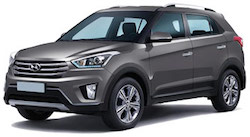 You're looking for the most convenient and efficient transportation for your next business trip or holiday, and as a CAA member, you're taking your time to search for the best CAA car rental deals, special CAA car rental discounts, and exclusive CAA travel deals. Well, you've come to the right place! Auto Europe offers some of the deepest discounts on rental cars all over to world, from Europe to the Americas and beyond.
For over 60 years we have guaranteed the lowest rates on car rentals in Europe and are proud to offer everyday savings in locations around the globe. Being a CAA member may get you small discounts elsewhere, but when you book with Auto Europe you're sure to get a low price you simply won't find anywhere else.
Will I Need a CAA Car Rental Discount Code?
The best thing about our rates is that, while others might claim they're giving you special savings or discounts, here at Auto Europe, we guarantee that you'll receive the best deal on your rental car in Europe, without the need for a CAA car rental discount code. It's our promise that you'll get a rate lower than the CAA travel deals offered elsewhere, so even if you do find a lower price than our discounted rates, we'll beat it. When it comes to renting a car in Europe, we make it easy so you don't have to scour the web for the lowest price!
Auto Europe vs. Other CAA Car Rental Rates
When booking with other companies, you might have to sacrifice the vehicle you want just to receive your CAA car rental discount. But at Auto Europe our rental car fleet options are so expansive, you're sure to find the perfect option, whether you want to save money with an economy vehicle or treat yourself to a high-end luxury rental. So stop searching endlessly for special CAA car rental deals and the cheapest rental car rates, and start thinking about where to get the best local cuisine or which sites you want to see first.
Our dedicated staff of industry experts go the extra mile to work hard for you, and we maintain relationships with only the best worldwide car rental companies to give you a wide selection of vehicles to choose from. It's your dream vacation, so don't compromise! You're allowed to get a great rate without sacrificing quality or service.
Securing the Best Car Rental Rates in the Industry for CAA and BCAA Members
A lot of companies advertise BCAA or CAA car rental coupons and deals, but the bottom line is that Auto Europe keeps it simple for our valued customers. How? When it comes to rental cars in Europe, we guarantee the lowest car rental rates, period. You shouldn't hesitate to book with us because, even after you do, if you find a CAA car rental rate that's better elsewhere, we can match the price or get you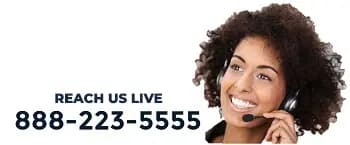 a better deal. Pair that with everyday low rates outside of Europe and dedicated 24/7 support and it's easy to see why Auto Europe should be your number one choice in rental cars!
It may be hard to believe that it could be so quick and easy to get an affordable car rental after you've spent so much valuable time searching for CAA discount codes and special CAA car rental deals. But regardless of any discounts you might find elsewhere, Auto Europe firmly pledges to offer you a wide selection of the absolute lowest rates from all the best car rental companies in the business. Use our simple three step booking engine at the top of the page to see how much you can save on your next rental car.