Book a Manual Car Rental & Save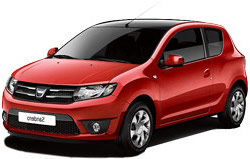 A manual car rental presents many benefits, whether you're just looking to save money or want a more tailored driving experience. Become acquainted with the full power of an exotic car or simply have more control of your leisurely holiday drives. Those who drive manual transmission know there is no better way to feel in tune with your car and truly enjoy the journey as much as the destination.
Others rent a manual car for affordability, control, and availability. Most Europeans drive manual transmission, so looking only for an automatic rental car in Europe will limit your options as there are simpy fewer available.
Whatever your motivations for renting a standard transmission car may be, Auto Europe has you covered with the most diverse fleet you can find in one place and the best rates available in the industry. Simply use the search form above to compare discounted manual rental car rates from all the most trustworthy car rental companies; you're sure to find one that suits your needs!
Where Can I Rent a Manual Car?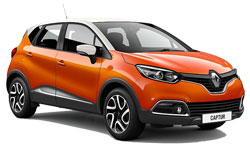 If you're searching for a manual transmission rental car in Europe, you are in luck! While they are harder to come by in North America, renters will typically find a larger selection of manuals anywhere in Europe. Stick shift vehicles are much less costly to buy and insure in Europe than automatics are, making them a go-to choice for most locals.
Manual rentals in Canada are very hard to come by. Due to the overwhelming popularity of automatic cars in Canada and the US, almost all rentals will have an automatic transmission. If you're looking for a cost-effective manual car rental in Toronto, Vancouver, Montreal, or any other major city, you may be out of luck. The only manual vehicles available in these cities will be specialty exotic or sports cars.
Why Rent a Manual Car with Auto Europe?
When available, manual transmission car rentals often cost significantly less than automatics. Combine that fact with Auto Europe's easy-to-use search matrix that lets you compare deeply discounted rates from multiple companies, and you're guaranteed to get the best rate!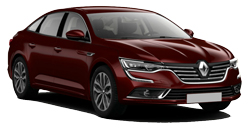 Auto Europe's booking engine makes it easy to compare automatic and manual quotes to find the right vehicle for you. If you wish to view both automatic and manual vehicles, select "Manual or Automatic" under Transmission Type as you begin to fill out your trip specifications. If you wish to find only manual transmission you can select that option from the drop down as well.
Additionally, we have a helpful filter in our search matrix that allows you to toggle between transmission types and insurance coverage options. Selecting only manual or automatic separately gives you a clear idea of the differences in prices. Take a moment to check out our options and see how much you can save!
Finding the Perfect Manual Transmission Car Rental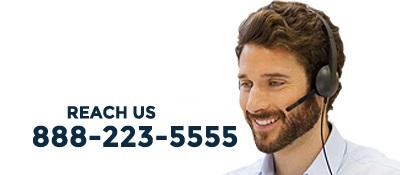 Booking a vehicle that fits both your needs and price range can be a hassle, which is why we at Auto Europe are dedicated to making the process simple and easy! With over 60 years of industry experience we can find you a manual transmission car rental almost anywhere in the world at a guaranteed low rate. Browse our options to see how much you can save and remember, with Auto Europe you'll always have a smooth rental experience!