Planning a Road Trip with Auto Europe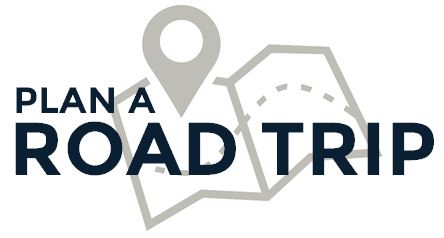 When planning a road trip overseas, the sheer volume of details can quickly become overwhelming. Travelers need not fear - Auto Europe has all the resources you'll need to easily plan a relaxing and successful trip. The biggest benefit of choosing a rental car over public transportation is that you are afforded the freedom of choosing when and where you want to go and you'll enjoy scheduling flexibility for the duration of your trip.
Research some great destinations in Italy or elsewhere, select your "must-see" cities, and craft a rough itinerary which you can follow or deviate from when inspiration or spontaneity strike. Live in the moment, live for the day, and leave room for spur-of-the-moment decisions in your schedule. Much of the excitement of exploring Europe with a rental car is the access it grants you to discover all of the hidden enchantments that lay off the beaten path, in between stays at your favorite new French cities.
For some great inspiration, be sure to check out our detailed Europe road trip planners
First Steps for Planning a Road Trip
Auto Europe's impressive travel industry credentials don't cease at European car rentals, we also offer over 20,000 rental car locations throughout the world, and building this global network over the past 60 years has taught us a thing or two about traveling by car. A rental car affords you a completely customizable road trip experience - whether you're planning a round-trip tour or prefer to book a one-way international car rental.
Value yourself as an austere traveler? Save your money for premium accommodations and amenities, by driving a fuel efficient compact car. If you're planning a family vacation with the kids, a large SUV or mini van rental with some extra space may be more appropriate. Planning an extended tour of Europe with a group of friends? Save money on costly hotels and consider a motorhome rental, granting you access to over 3,000 unique European campgrounds to experience all the wonders of the wildness coupled with the convenience of modern creature comforts. Better yet, try Australia or New Zealand where you'll find over 6,000 motorhome-friendly destinations to bask in the sun.
Rental car options are near-limitless, so whether you desire the lavish comforts of a luxury car to compliment a romantic drive along stunning French Riviera coastlines, or a more cost effective monthly car rental for many weeks abroad, let Auto Europe be your guide in this essential road trip-planning.
Related: 6 Scenic Summer Drives in Europe
Essentials for Planning a Road Trip to Europe

One of the most difficult stages of road trip planning for an overseas vacation can be the logistical steps - lodging and airfare reservations. Nothing beats the promise of a freshly made bed, pillowed down comforter and a warm shower after a long day of road-tripping, but lucky for you Auto Europe's travel expertise extends beyond car rentals to include luxury hotels and discount flights. From 5-star suites with balconies overlooking the Champs-Élysées in Paris, to the tiled floors and sun-soaked umber walls of Tuscan villas - choosing the right lodging on your road trip can transform a 'regular vacation' into an exceptional once-in-a-lifetime experience.
As you plan comes to fruition, the last step before embarking on your epic road trip is to finalize your flight itinerary and make sure you pack everything you need for a smooth and seamless driving tour. These items may include special road trip equipment like ski racks, child seats, snow tires, etc. - items Auto Europe is happy to provide. You'll also surely need some snacks for refueling during your driving adventures so Auto Europe recommends that you bring a small cooler which is easily accessible so that you can stop along the breathtaking beach cliffs of the Amalfi Coast in Italy for a spur-of-the-moment picnic. It's good to be prepared to make any scenic vista a memorable destination when the moment of inspiration strikes.
Related: 5 Reasons You Need a Wine Country Getaway
Trust Auto Europe with your Road Trip Plans
Auto Europe's award-winning reservations specialists are available 24 hours a day, 7 days a week for your convenience. Whether you have already planned your road trip and just need to book the right car, or you are still in the planning stages and have questions about available options, give us a call at 1-888-223-5555 and a friendly member of Auto Europe's team will be happy to help.
Check out Auto Europe's destination guides and travel blog to get inspired about travel or check our rental car specials page to take advantage of last-minute discounts! Auto Europe guarantees the lowest rental car rates industry-wide, and would be more than happy to help you plan a road trip to the destination of your dreams.
Travel Tips for the DIY Tourist
Important Facts on Creating a One-Way Car Rental
Are you planning on renting a car on your next trip? Jump on the information highway with Auto Europe's one-way car rental travel guide! And don't forget to set up your cell phone for international travel!
Eastern European Car Rental Travel Guide
When organizing a European driving vacation that includes car rental travel to Eastern Europe, this informative reference guide will come in handy.