Long Term Car Rental - Finding the Best Deal for You
This short guide compares the unique advantages of booking a traditional long term car rental with the popular Peugeot short-term car leasing option. Choose the option that's best for you!
Advantages of Traditional Long-Term or Monthly Car Rental
EVERYDAY SAVINGS - Due to the volume of cars we book each year our suppliers offer us the lowest available rates on long-term rentals - savings which we pass on to you.
BEST SELECTION - By working with pre-screened and reputable car rental suppliers in Europe and around the world, we can find you the car you need for the price you want.
NO SURPRISES - We've spent years arranging cars in Europe and know the local laws and regulations better than anyone. Book with us and there won't be any surprises.
Benefits of Peugeot Open Europe: Short-Term Car Leasing
GREAT VALUE - If you plan to rent a car in one of Europe's major cities the cost of leasing a brand new car from Peugeot can often be even better than renting.
BRAND NEW CAR - You'll be the first to drive your car off the lot, and with Peugeot's buy-back program you can relax & enjoy a low daily rate with no extra paperwork!
EXTRA PERKS - Choose from a variety of Peugeot models and enjoy unlimited mileage, zero deductible coverage, and 24/7 roadside assistance among other benefits.
---
Peugeot Open Europe Buy Back Cars

Auto Europe has partnered with Peugeot to bring you the best prices available on your Peugeot Open Europe Buy Back Car. While we offer incredible deals on standard and long term car rentals of any duration, if you are traveling to Europe and need a car for more than 21 days, we can save you money through our unique partnership with Peugeot. The Peugeot Open Europe Buy Back program allows travelers to get behind the wheel of a factory-new car from one of the most trusted manufacturers in Europe: Peugeot. Choose from a variety of factory-new models, in a variety of sizes, from compact to full-size, and even passenger vans! Whatever type of long term car rental you desire, Auto Europe can set you up with a short term car lease through Peugeot Open Europe that suits your specific travel needs.

Your Short Term Car Lease in Europe
Treat yourself to one of Peugeot's buy back cars during your next trip to Europe. Enjoy spectacular savings, a wide variety of vehicle types, and peace of mind knowing your European short term car lease is backed by comprehensive insurance. Improve your travel experience exponentially with a Peugeot Open Europe monthly car rental - we look forward to assisting you in the vacation planning process!
We strongly recommend you read through the Peugeot Travel Guide prior to your departure so you are familiar with their contents and are ready to depart as soon as you receive the keys to your short term car lease in Europe. For more information, please see our Buy Back Cars fleet guide and terms and conditions.
Long Term Car Rental Review - Auto Europe & Peugeot Open Europe
You don't have to take our word for it! Thousands of satisfied customers have booked a long term car rental this year with Auto Europe.
Reviewed by: Omar - 5/5 Stars

Peugeot Lease in Dusseldorf, Germany
"Excellent service with excellent cars and proper prices. I have used your company for a buy-back Peugeot (which was also excellent) but never before for rental only. Again I am pleased with your services, I used it again in Ljubljana and intend to use again when I need."

A Name You Can Trust
- You'll also find our clients raving about us on the largest travel forums.

Search, Compare & Save on Monthly & Weekly Car Rentals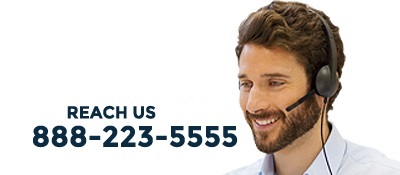 Book your long term or monthly car rental with Auto Europe and you'll be amazed by how much you can save. If you're planning an extended stay in Europe then you'll certainly enjoy access to affordable, comfortable and convenient transportation. With a long term car rental from Auto Europe you can see more sights and make more memories while enjoying exclusive low rates which are only available when you book a 2-3 week rental or rent a car for a month or more. Search online and see our low rates for yourself and remember ... if you have questions our team of knowledgeable agents is available toll-free, 24/7 at 1-888-223-5555. We look forward to making your upcoming trip affordable and hassle-free!