Car Rental Amsterdam, Netherlands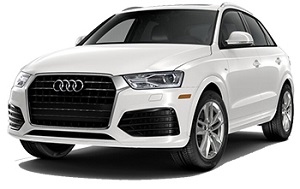 Savvy travelers start their adventure in the Netherlands with a car rental in Amsterdam. Often referred to as one of the most colorful cities in the world, Amsterdam boasts a rich history. With a rental car you can explore the city at your own pace. Take a tour of the Heineken Brewery or relax along the coast on one of the pristine beaches in the area. However you choose to spend your time in the Netherlands, Auto Europe can help you make the most of your trip. Browse our rates with our secure booking engine and get a free online quote. With a wide selection of locations you can easily find a rental that's most convenient for your individual travel itinerary. Check out our client's experience with us!
If you would prefer to have someone else take care of the driving during your upcoming trip to Amsterdam, Auto Europe also provides affordable chauffeur and airport transfer services in Netherlands and Amsterdam. Car rentals in the Netherlands open up a number of opportunities - start your next adventure today and discover how far this freedom will take you! If you have any questions please feel free to contact us 24/7 at 1-888-223-5555.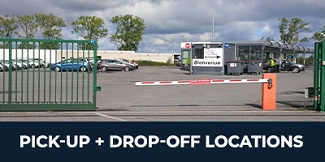 Amsterdam, NL car rental pick-up and drop-off
Let us know which of the Amsterdam, Netherlands, car rental sites you'd like to visit by utilizing our search engine to begin your search. In addition to Schiphol Airport's fleet of autos, there are additional downtown sites. There are both Thrifty and Hertz facilities at the airport and around the city. With Auto Europe, clients may pick up and drop off their Amsterdam car rental in a variety of locations! Let us know if you don't see what you're searching for and we'll try our best to track it down.
1-888-223-5555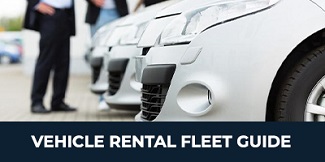 Amsterdam, NL car rental models
An ever-expanding selection of car rental models is available on Auto Europe's platform, as well as 24-hour customer support and pricing optimizations. Rates for Amsterdam, NL, vehicle rental models can be found on autoeurope.com, from Ford Edge SUVs to Chevy Impalas and Chrysler 300s. A Volkswagen Jetta or a Chrysler Pacifica 7-seater van for the family is not to be overlooked. In Amsterdam, you may rent a vehicle whether you're in Netherlands for business, leisure, or educational purposes.

Look through our varied car rental fleet!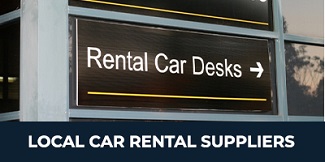 Amsterdam, NL car rental providers
On the Auto Europe website, Thrifty and Hertz car rental prices in Amsterdam are updated in real-time. Online savings and 24/7 customer care may be yours for the taking with just three simple clicks. Your Netherland car rental will be waiting for you as soon as you arrive at the airport with your identification, driver's license, and airline boarding pass. To learn more about the Amsterdam automobile rental companies we work with, click on the links below.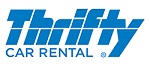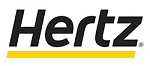 Please have a look at our car rental reviews from past satisfied customers!
Points of interest with a Amsterdam car rental
If you're on the fence about starting a European road trip with a rental car in Amsterdam... don't be! Amsterdam is one of the most well connected cities in the world. Four of the country's major roadways surround the city, making it a convenient transportation hub, whether you're planning to explore the scenic countryside outside the city, plan to drive to nearby Rotterdam, or hope to rent a car for a one-way trip to a neighboring European country. Foreign drivers easily adjust to piloting a vehicle in the Netherlands thanks to the country's well-maintained roads and courteous drivers. But if you're hesitant about driving in the Netherlands, we urge you to review Auto Europe's driving information page for more information about driving in Amsterdam.
Whether you hope to shop along the streets of the Jordaan district, a beautiful village lined with boutiques, jewelers and cafes in the heart of Amsterdam, or you're in town to enjoy the city's legendary night-life, an Amsterdam rental car offers you the freedom and flexibility that comes to those who don't rely on public transportation.
Travelers can also drive Amsterdam car hire to the following cities in Netherlands:
| | | | |
| --- | --- | --- | --- |
| Driving Route | Distance (mi) | Distance (km) | Avg. Trip Time |
| Amsterdam to Haarlem | 20 MIs | 32.9 KMs | 0h 27min |
| Amsterdam to Almere | 20 MIs | 32.7 KMs | 0h 29min |
| Amsterdam to The Hague | 42 MIs | 66.9 KMs | 0h 50min |
| Amsterdam to Rotterdam | 48 MIs | 78 KMs | 0h 56min |
Amsterdam car rental FAQ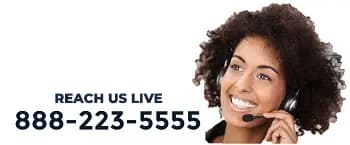 Is it possible to book a car rental without a credit card in Amsterdam?
A credit card is required for most car rental bookings in Amsterdam, but Auto Europe can help you locate an agency which will accept debit cards if one exists in the area you're traveling to. Contact our car rental specialists for more information.
Can I use my license to drive in Amsterdam?
Most European countries allow drivers to drive simply with their domestic license. Although car rental companies do not typically require drivers to obtain an IDP, some local police officers may issue a ticket if you are pulled over while driving without an international driver's permit.
How much does it cost to rent a car in Amsterdam?
Car rental rates (like airfare prices) are always changing. We guarantee the best rates from our suppliers, with a price match guarantee if there is a lower price before pick-up. Auto Europe recommends booking early to guarantee the best rate.