Car Rental Amsterdam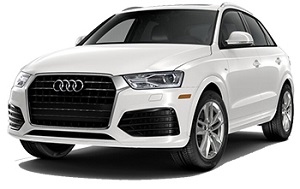 Savvy travelers start their adventure in the Netherlands with a car rental in Amsterdam. Often referred to as one of the most colorful cities in the world, Amsterdam boasts a rich history. With a rental car you can explore the city at your own pace. Take a tour of the Heineken Brewery or relax along the coast on one of the pristine beaches in the area. However you choose to spend your time in the Netherlands, Auto Europe can help you make the most of your trip. Browse our rates with our secure booking engine and get a free online quote. With a wide selection of locations, including the Schiphol Airport and the Amsterdam Centraal Station, you can easily find a rental that's most convenient for your individual travel itinerary. Check out our client's experience with us!
If you would prefer to have someone else take care of the driving during your upcoming trip to Amsterdam, Auto Europe also provides affordable chauffeur and airport transfer services in Netherlands and Amsterdam. Car rentals in the Netherlands open up a number of opportunities - start your next adventure today and discover how far this freedom will take you! If you have any questions please feel free to contact us 24/7 at 888-223-5555.
Where can I Pick-Up my Car Rental in Amsterdam?
Auto Europe has been helping European travelers explore more of the countries they love for over 60 years. No matter how you get to the Netherlands, we have convenient pick-up and drop-off locations at airports, rail, and offices throughout the city of Amsterdam. For more information on our most popular transportation stations in Amsterdam, click on the links below.
Who are the Top Rental Car Suppliers in Amsterdam?
Auto Europe works with the best car rental companies in Amsterdam and all of the Netherlands to provide our customers with the most options at the best prices. Browse car categories from suppliers including Thrifty, Hertz, and Europcar. Compare rental rates from different suppliers and a variety of makes & models to find the best deal for your travel group. No matter which car rental supplier you go with, you know you're in good hands with Auto Europe.
Where Should I Drive with my Rental Car in Amsterdam?
If you're on the fence about starting a European road trip with a rental car in Amsterdam... don't be! Amsterdam is one of the most well connected cities in the world. Four of the country's major roadways surround the city, making it a convenient transportation hub, whether you're planning to explore the scenic countryside outside the city, plan to drive to nearby Rotterdam, or hope to rent a car for a one-way trip to a neighboring European country. Foreign drivers easily adjust to piloting a vehicle in the Netherlands thanks to the country's well-maintained roads and courteous drivers. But if you're hesitant about driving in the Netherlands, we urge you to review Auto Europe's driving information page for more information about driving in Amsterdam.
Whether you hope to shop along the streets of the Jordaan district, a beautiful village lined with boutiques, jewelers and cafes in the heart of Amsterdam, or you're in town to enjoy the city's legendary night-life, an Amsterdam rental car offers you the freedom and flexibility that comes to those who don't rely on public transportation.
Travel Inspiration for your Next Trip to Amsterdam
Auto Europe has been helping travelers find affordable rental cars in the Netherlands for decades. As a trusted travel partner, we love sharing ideas to help you build your upcoming travel itinerary. We've developed road trips highlighting some of the most sought after attractions in Amsterdam, as well as published a number of unique posts focusing on informing travelers on all there is to see and experience during your time abroad. Whether its your first time or tenth time, review the links below and let us inspire you to make the most of your visit to this beautiful country.
| Road Trip Planners | Travel Inspiration |
| --- | --- |
| | |
---
Answers to More of Your Questions about Car Rentals in Amsterdam...
Is it possible to book a car rental without a credit card in Amsterdam?
A credit card is required for most car rental bookings in Amsterdam, but Auto Europe can help you locate an agency which will accept debit cards if one exists in the area you're traveling to. Contact our car rental specialists for more information.
Can I use my license to drive in Amsterdam?
Most European countries allow drivers to drive simply with their domestic license. Although car rental companies do not typically require drivers to obtain an IDP, some local police officers may issue a ticket if you are pulled over while driving without an international driver's permit.
How much does it cost to rent a car in Amsterdam?
Car rental rates (like airfare prices) are always changing. We guarantee the best rates from our suppliers, with a price match guarantee if there is a lower price before pick-up. Auto Europe recommends booking early to guarantee the best rate.
---
Why Rent a Car in Amsterdam with Auto Europe?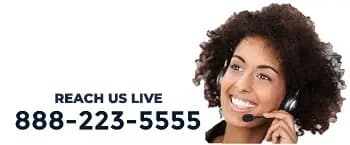 There are a number of reasons to rent a car in Amsterdam with Auto Europe. Do you enjoy the convenience of simple online booking? Great! Our efficient 3 step booking engine has you covered. Do you want the guaranteed lowest rates in the rental car industry? Perfect! Our unique partnerships with all of the major providers allows us to offer you the lowest prices. Is 24/7 support important to you? We know it is. That's why our award-winning customer service agents are available around the clock during every stage of your Amsterdam car rental. From over-the-phone bookings to roadside assistance: we're with you every step of the way. The only question we don't have an answer for is why you would book a rental car in Amsterdam with anyone other than Auto Europe?
Check our rates, and visit our rental car FAQ page if you have any questions. We know you'll like what you see on this site and when you're ready to book your car rental in Amsterdam, browse our fleet of vehicles and book securely online. Of course if you'd prefer to speak with an agent we invite you to call us toll-free at 1-888-223-5555. We look forward to speaking with you!
What Type of Vehicles can I rent while Traveling in Amsterdam?
Trust Auto Europe to help you obtain the best Amsterdam rental car at a rate that can not be beat. Not only do we ensure the best prices on car rentals in Amsterdam, Auto Europe has great rates on short-term leases, vans, chauffeurs, and luxury cars as well! Regardless of what your transportation requirements are, we have got a great rate to suit your needs.
Rent a Luxury Car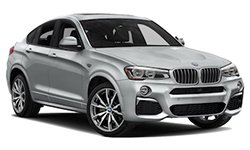 Luxury Car Rentals
Tour the streets of Amsterdam in a luxury rental car
LUXURY CAR RENTALS
Rent a Van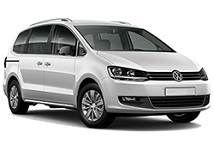 Van Rentals
Check out our rates on spacious van rentals in Amsterdam
VAN RENTALS
Rent a Motorhome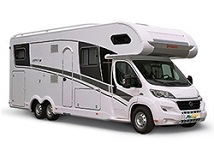 Motorhome Rentals
Seek adventure with a motorhome rental in Amsterdam
MOTORHOME RENTALS