SUV Rentals in Europe
SUV rentals in Europe are the perfect option for traveling families or larger groups looking for a safe and luxurious vehicle, with plenty of space for luggage. Some of the most common SUV models found in Europe are the VW Touareg and the BMW X5. Both models offers up to 15-20 miles per gallon as well as comfortable seating for up to 5 passengers. Auto Europe's SUV offerings range in size from compact to large luxury.
About Renting an SUV in Europe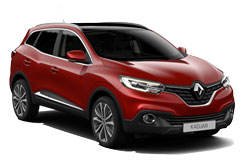 When you imagine Europe you may think of the narrow, cobbled roads of Rome or other historic destinations, but for travelers who desire an outdoor adventure like driving Iceland's famed Ring Road, or hitting the slopes in Switzerland's Alps, and SUV rental is the best choice. Not only can you pick from your favorite makes and models, including Mercedes Benz, Audi, and BMW, but Auto Europe can also provide you all the additional accessories you might need to make the most of your trip. From ski racks, and winter tires to child seats and more, renting an SUV in Europe provides flexibility, comfort, and the ability to navigate rough terrain to all travelers.
Pros and Cons for Driving an SUV
As noted above, SUV rentals in Europe provide travelers with numerous advantages. Not only are sport utility vehicles more spacious, and safer, they often come standard with automatic transmission, which can sometimes be difficult to find on rental cars in Europe.

Below are a few of the most common reasons our clients chose to rent a SUV in Europe:
Safety - SUVs, whether compact or full size, are significantly larger than their sedan counterparts, making them very safe, and having 4-wheel drive makes navigating rough terrain or inclement whether a total breeze!
Space - Packing all your luggage in an SUV is never a problem, and if you need extra room, many SUVs come with third row seating that can be folded down to increase luggage capacity.
Comfort - With spacious interiors, modern in-car amenities, and ample leg room in front and back, all your passengers will be very comfortable.
The additional luggage capacity, passenger comfort, and high safety standards all contribute to the appeal of renting an SUV. Keeping that in mind, there are a few drawbacks that may make you consider renting a different vehicle class.
Three potential draw-backs to renting an SUV in Europe are:
Price - compact or mid-size vehicles are typically less expensive to rent.
Maneuverability - if you're going to be driving through a major city then you should be aware that both parking, and driving around Europe's narrow streets will be significantly less stressful in a smaller car
Fuel Economy - the price of petrol is more expensive in most European countries, so renting a more fuel-efficient car can really help you stretch your dollar further.
For many travelers an SUV is the perfect choice for a rental vehicle in Europe. Whether you're planning a ski trip, family road trip with children, or wilderness adventure with a group of friends, then driving an SUV in Europe or any other destination around the world is an excellent choice.
Popular SUV Models to Rent
Auto Europe offers a wide variety of SUV models to rent in Europe, and choosing the right one at the best price can seem like a daunting task. But don't worry, we make it easy for you by providing a detailed booking engine where you can view not only the cars, but supplier reviews and vehicle specifications too! A few of the more popular SUV models in Europe include the sleek and capable BMW X5, available in automatic transmission, comfortably seating 5 with more than enough room for 5 suitcases. The Audi Q5 is another great option - a luxury SUV with all the most modern bells and whistles, with interior space and luggage capacity on par with the BMW. Other popular models include the Range Rover Sport, Volvo XC90, Mercedes ML, and many more!
How to Rent an SUV with Auto Europe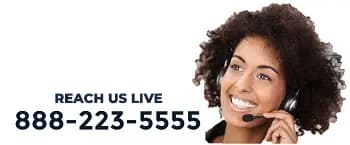 Renting an SUV with Auto Europe is very easy. We work with a large network of rental suppliers, leveraging our travel industry knowledge and exclusive low rates to help travelers find the perfect rental vehicle for their vacation abroad, and we guarantee the lowest rates - doesn't get much better than that!

There are two popular ways to arrange an SUV with Auto Europe. You can book online in minutes by doing a search at the top of this page, selecting the Sport Utility Vehicle category on the first screen, or you can call Auto Europe toll-free at 1-888-223-5555 to speak with an experienced member of our reservations team who will be happy to quote you a price and discuss all available options with you.