European Rental Car Classes: Size Guide & Luggage Capacity
Auto Europe offers a wide array of vehicles in every rental car class, throughout Europe. When renting a car in Europe there are a variety of factors to be considered when deciding the size and class of vehicle to reserve. Whether you want to rent an economy car, luxury car, or anything in between, use this overview of rental car classes to determine which vehicle category will best suit your travel needs.

Below you will find short introductions to our more popular makes and models in each rental car class to help you choose the best option for your travel itinerary. Click on the links below for more detailed information about each vehicle class, including examples of vehicles you should expect to see in Europe and else where in the world.
Economy Rental Cars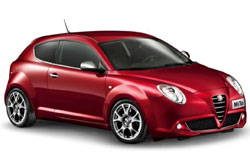 Economy car rentals are small, quick, and highly fuel-efficient, and are great for shorter-term travel or travelers on budget. With an economy class vehicle you can expect to receive 30-35 MPG, accommodate up to 4 passengers, at least two suitcases, and a few small carry-ons.
>> Learn More about Economy Car Rentals in Europe

Compact Rental Cars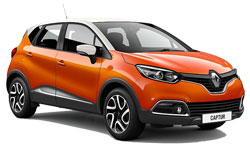 Looking for similar fuel-economy, agile driving feel, and ease of parking of an economy vehicle but in need of a bit more luggage space, and passenger leg room? Look no further than a compact rental car in Europe. On average compact vehicles like the Fiat 500L get 25-30 MPG, and can easily accommodate 12-14 cubic feet of luggage
>> Learn More about Compact Car Rentals in Europe

Mid-Size Rental Cars

Travelers who value a little more interior and trunk space, without overshooting their budget will definitely appreciate a mid-size rental car while traveling Europe. Providing approximately 15-17 cubic feet of luggage space for bags, you can expect to accommodate between 3-4 medium-sized suitcases in a mid-size car rental.
>> Learn More about Mid-Size Car Rentals in Europe

Full Size Rental Cars

Reserve a full size rental car and you'll surely enjoy around 18 cubic feet of trunk storage (in most models) along with decent fuel economy, coming in at around 15-25 miles per gallon. Stow 4 medium-sized suitcases during your driving tour of Europe, and enjoy a spacious and comfortable interior cabin, capable of accommodating 3-4 passengers.
>> Learn More about Full-Size Car Rentals in Europe

Luxury & Sports Car Rentals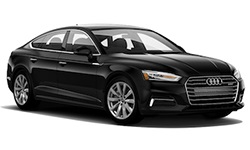 Renting a luxury or sports car in Europe provides an opportunity to indulge in high-end creature comforts and in-car amenities - not traditionally found on standard rental cars - while enjoying some of the most stunning landscapes in the world from behind the wheel of a premium vehicle. The make and model of each luxury rental car offering will determine the fuel economy and luggage capacity.
>> Learn More about Luxury Car Rentals in Europe

SUV Rentals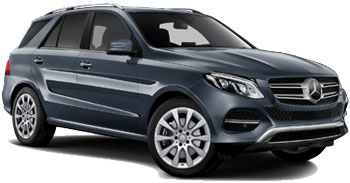 SUV rentals in Europe and elsewhere are perfect for traveling with a family or large group as they are spacious, safe, and contain plenty of storage space. Designed to accommodate additional equipment (are you planning a ski trip, or maybe a golf outing?), renting an SUV in provides seating for between 5-7 people depending on the make and model.
>> Learn More about SUV Rentals in Europe

Mercedes Rentals
Renting a Mercedes-Benz, from the compact Mercedes A-Class to the Mercedes ML350 SUV, provides travelers with luxury, comfort and safety, all in a highly-affordable package. Enjoy precision German engineering, and special low rates on Mercedes rentals with plenty of room for storage during your upcoming driving tour of Europe.
>> Learn More about Mercedes Rentals in Europe
How to Book a Car Rental with Auto Europe
If you would like to book one of the car rental classes above for your next vacation, you may book online or you may call our toll free reservations line at 1-888-223-5555 and speak with one of our knowledgeable agents. We can answer any questions that you may have about your next car rental, and we are available 24 hours a day for your convenience.