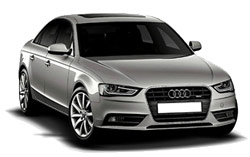 Full Size Car Rental in Europe
A full size car in Europe is an excellent option for groups or families looking for a large and spacious vehicle. The most common full size rental car in Europe is the ever-popular, Mercedes C Class, providing a reasonable 15-25 MPG. These vehicles provide seating for up to five people, with around 18 cubic feet of trunk space. This will accommodate around four medium suitcases.
About Renting a Full Size Vehicle
With it's verdant green landscapes, coastal vistas, and numerous attractions, Europe is best explored by car, as no method affords you as much freedom to see the sights at your own pace and schedule. At Auto Europe we work with the largest rental suppliers throughout Europe to deliver you the best selection of full size rental cars available, to help make your upcoming travel more enjoyable.

Something you should know, however, is that in Europe, full size vehicles are more closely related to what Canadians usually consider to be mid-sized cars. So if you are looking to rent a car with more room than an traditional mid-size, you might want to consider reserving a European station wagon or passenger van.
Pros and Cons of a Full Size Rental Car
Depending your travel needs, a full-size rental car may or may not make the most sense for you. On the good side, a full-size sedan or SUV offers plenty of trunk space and interior cabin space, making family or group trips through Europe that more comfortable.
Full size rental cars are also closer to the luxury offerings, so leather seats, sun-roofs, mulit-speaker audio systems, and the latest in-car gadgets often come standard. Because of their larger size and subsequent weight, these full size vehicles tend to have incredibly smooth rides and better sound-insulation, so driving the rough cobblestone streets of some European cities will be significantly easier.

On the other hand, renting a full size car in Europe isn't always the practical. Europe is full of narrow streets, some no more than 20 feet wide in certain sections, so dribing a larger vehicle through some these avenues can certainly be stressful. With the current cost of gas, you may be adding a significant expense to your travel budget, as these cars are not the most fuel-efficient. Whether or not a full-size rental car makes sense is dependent on multiple factors, including where you plan to visit, and how frequently you plan to use your rental vehicle for day trips or excursions.
The Best Full Size Cars Available for Rent
Auto Europe has a wide variety of full-sized sedans, wagons and SUVs for you to choose from, many of which are among the highest rated in their class. We offer the Audi A4, a sleek and stylish, 4-door sedan, available in both automatic and manula transmissions, that's comfortably seats 5, or if you're looking for full-size luxury 2-seater, then you might want to consider the ever-popular Porsche 911.

Auto Europe also offers the spacious Renault Espace 7 passenger van, the rugged Volvo XC90 SUV, capable of taking on even the roughest terrain, and the Citroen DS5, a sleek and sporty sedan that accommodates up to five passengers in a more spacious interior cabin.
Your Full Size Car Rental in Europe
Whether its your first time visiting Europe and you want a comfortable full size car, or you're going back on an annual vacation and need some additional space, then Auto Europe is guaranteed to have the perfect vehicle for your trip. One thing to keep in mind before choosing a full size rental car is that Europe's streets are considerably more narrow than Canadian roads, so full size cars aren't always the most convenient to navigate.

As a result, now may not be the time to rent a car with a manual transmission, especially if you are visiting England, where the cars drive on the opposite sides of the road and the car's gearshift is located on the driver's left side.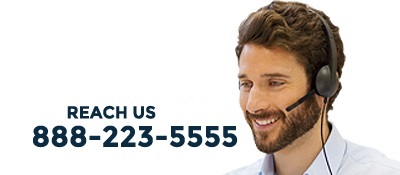 For the lowest prices on full-size rentals and the largest selection of cars anywhere, book your next rental through Auto Europe and our unbeatable list of quality suppliers. If you need any assistance at all, just give us a call at 1-888-223-5555 and one of our staff will help guide you through the rental process so you can enjoy the perfect full-size car during your stay in Europe.