Car Rental Tips for Europe and Beyond
Traveling abroad can be intimidating, but it doesn't have to be. Avoid anxiety and stay savvy with these helpful car rental tips for Europe and beyond!
As a trusted resource in the travel industry for over 60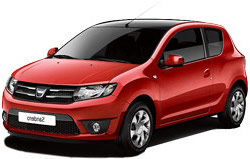 years, Auto Europe is here to help make your trip unfold as seamlessly as possible, from the time you reserve your rental car online, until you're back home safe and sound. Traveling is meant to be enjoyable, not filled with stress!
For your convenience, we've put together a collection of advice, articles and guides, designed to help you maximize your time abroad. We have answers from "Can I rent a car without a credit card?" to "What should I pack on my trip abroad?"
Why Rely on Auto Europe as a Trusted Source for Car Rental Advice?
Whether you need to know about supplemental rental insurance in Italy, driving regulations in the UK, or the trick to taking luxury vehicles across international borders, Auto Europe has you covered with in-depth information and car rental advice. We're committed to being your one-stop shop for all things travel related and look forward to helping you plan your next trip.
We think you'll be pleased with the information you'll find in this section, but if you have any additional questions regarding your car rental reservation, or need any further information on a topic that is not addressed here, please feel free to call our toll-free number any time at 1-888-223-5555. Our helpful reservation specialists are here to assist you 24 hours a day to help you plan the trip of your dreams!
Helpful Car Rental Tips from Auto Europe