Specialty Vehicle Rentals: Europe, US & Worldwide
Auto Europe has spent over 60 years building a reputation for excellence and today we're well-known for providing affordable rental car service to travelers visiting Europe and other destinations around the world. But did you know that we also offer great deals on specialty vehicle rentals in Europe, the United States and other popular destinations? Whether you're looking for a small motorhome for a surfing vacation to the sunny California coast or a campervan for an epic music festival tour of Europe, Auto Europe leverages longstanding partnerships, guaranteeing that our clients receive the best rates on a variety of specialty vehicle rentals.

We invite you to read all about the various transportation services and vehicle rentals we offer. Click the links below to learn more:

See and do more without breaking the bank on costly hotels. When you rent a motorhome, RV or campervan with Auto Europe you're equipped for an epic road trip. Choose from a variety of premium recreational vehicles at the lowest prices in the industry. Book a motorhome for a cross-country US road trip or tour Australia or New Zealand and enjoy the ultimate in recreational transportation.



Whether you need transportation from the airport to your hotel, or hope to hire a local expert to drive you around for the duration of your trip, Auto Europe's chauffeur and transfer services allow you to relax and enjoy your vacation without the stress of learning local road signs and rules of the road. Enjoy a local tour guide and avoid the stress of navigating international roads when you hire a private chauffeur with Auto Europe.



Your search for big savings on complicated one-way car rental itineraries is over. Auto Europe is the leading industry expert, allowing you to enjoy huge savings on what can be a costly car rental, disclosing all applicable one-way fees so you know up-front what you're paying. We specialize in complex itineraries which leave others scratching their heads and understand the nuances of crossing international borders by car.
See What our Customers Have to Say
Trust Auto Europe for all of your Specialty Vehicle Rental Needs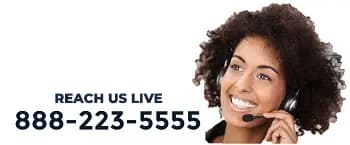 Learn more about Auto Europe on our Why Book With Us page. When you're ready you can book your specialty vehicle rental or transportation service online or call us to speak with a member of our knowledgeable reservations team to request a free quote. Our award-winning agents are available 24/7, year round by calling: 1-888-223-5555. We look forward to assisting you and making your dream vacation plans a reality.