Luxury Car Rental and Sports Car Rental in Europe
Discover the world with Auto Europe's luxury car rental offerings. Our quality suppliers provide a wide variety of high end vehicles including Audi, Porsche, and BMW just to name a few. Coast down the highway in a convertible, or turn heads when you cruise by in a sleek Mercedes Benz sports car rental. Whatever your preference, Auto Europe will have you on the road in style.

Drive your Dream Car with an Auto Europe Luxury Rental Car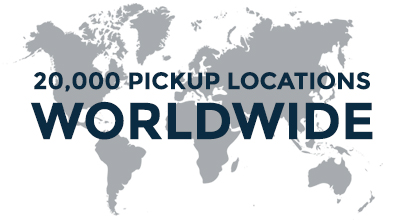 Very few people ever experience the thrills of driving a luxury car, and for many, these stunning vehicles are far too pricey to be considered for the daily commute. Good news: Thanks to Auto Europe, you don't have to purchase one of these incredible cars to experience it firsthand because you can now rent your dream car for a mere fraction of the vehicle's value. You deserve to be driving a luxury car of this caliber, turning heads as you cruise Europe's coastlines or taking it out on the Autobahn to achieve maximum velocity.
Auto Europe's comprehensive luxury fleet selection gives you the freedom to choose the perfect car to suit your needs and, in the process, make your wildest driving dreams come true. Check out our Luxury Rental Fleet Guide and when you're ready to experience the pinnacle of automotive engineering and luxury, give Auto Europe a call to book your dream car rental.
Popular Countries to Rent a Luxury Car
Top Cities for a Luxury Car Rental
How to Book a Luxury Car Rental in Europe
Book your dream car online with Auto Europe today, or call our toll free number at 888-223-5555 to speak with one of our Prestige Car Rental Specialists, available 24/7 for your convenience. Auto Europe is proud to offer the best rates in the industry. That is a guarantee!
" My experience could not have been more perfect"