Car Rental London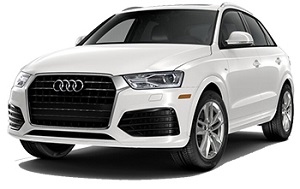 Book a car rental in London, UK, for access to a city that is bustling with activity 24-hours a day and home to some of the most iconic sights in the world. From red telephone booths and Big Ben, to black cabs and the London Eye - there is something for everyone in London. Enjoy afternoon tea in one of the city's charming tea rooms and then make your way to South Bank and experience an array of cultural venues and unique attractions that can only be found in the United Kingdom.
One of the best ways to ensure that you're able to see as many sights as possible while traveling in England is with a rental car in London. Auto Europe offers an unbeatable price-match guarantee and several convenient pickup locations throughout the city including London Heathrow Airport, Gatwick Airport, Victoria Station, Waterloo Station, Marble Arch Station, and more. Book online today to save up to 30% on your London car rental!
Where Can I Pick-Up My Rental Car in London?
Enjoy convenient rental car locations across the city of London. Whether you are flying directly into the city or arriving by train, Auto Europe has got you covered. Maybe you aren't looking to pick-up your rental car right when you arrive, no problem, we work with suppliers at city offices scattered throughout the city. This makes renting a car ideal for all travel itineraries that include exploring London by car. Below you will find some of our most popular transportation stations in the London area, click through to learn more about each station.
More Vehicle Rental Offices to Pick-up a Rental Car in London:
Enterprise Rent-A-Car - Hammersmith
200 King St, Hammersmith,
London, England W6 0RA
Tel: +44 20 8563 7400
Hours: Mon-Fri 8AM-6PM
Europcar London Lewisham
168 Lee High Rd, Lewisham,
London, England SE13 5PL
Tel: +44 371 384 5950
Hours: Mon-Fri 8AM-6PM
Sat 8AM-1PM
Sun Closed
Hertz - London, Marble Arch
35 Edgware Rd,
London, England W2 2JE
Tel: +44 843 309 3049
Hours: Mon-Fri 8AM-6PM
Sat 8AM-8PM
Sun 8AM-8PM
Europcar London Putney Bridge
The Arches, 72 Putney Bridge, Fulham,
London, England SW6 3PA
Tel: +44 371 384 5957
Hours: Mon-Sat 8AM-6PM
Sun Closed
Who are the Top Car Rental Suppliers in London?
Auto Europe has worked with the most trusted rental car suppliers for over 60 years, offering a variety of pick-up and drop-off locations across London. Our relationships with these suppliers allows us to provide rental rates lower than you'll find on other sites. Not to mention Auto Europe clients can save even more on car rental insurance and more. Find reviews from past renters in London or start comparing rates today!
Where Should I Explore While I'm Touring London?
Begin your journey by visiting Buckingham Palace in your London rental car. This landmark serves as the office and residence of the Queen and is one of the few working palaces remaining in the world today. Stand on top of London Bridge and snap a few photographs of the Thames River and the city's breathtaking skyline. Nestled along the banks a little further down the Thames is the Tate Modern, Britain's national museum of contemporary and modern art that offers free admission to the public. This location was once a power station and now serves as a permanent home for renowned works by Matisse, Picasso, Dali and Warhol.
Once you have seen the sights on the ground, view London from a different perspective when you take a ride on the London Eye. This major feature of London's skyline is the world's highest observation wheel and provides visitors with incredible views and a truly breathtaking experience. For more information about navigating the city safely in your London rental car visit our UK driving information page.
| | | |
| --- | --- | --- |
| Driving Route | Distance (km) | Avg. Trip Time |
| London to Manchester | 336 KMs | 3h 48 mins |
| London to Paris | 461 KMs | 6h 10 mins |
| London to Amsterdam | 534 KMs | 6h 37 mins |
| London to Glasgow | 663 KMs | 7h 11 mins |
| London to Edinburgh | 666 KMs | 7h 17 mins |
Explore more of the UK during your time in London by taking a road trip across the UK and seeing as much of this beautiful country as you can. With historic cities and landmarks just a short drive away, day trips outside of London are a great way to enhance your time in England. Read more in-depth London travel itineraries to gather more ideas for your upcoming trip to London.
Travel Inspiration for your Next Trip to London
Auto Europe has been helping travelers find great deals on rental cars in the United Kingdom for decades. As a trusted travel partner, we love sharing ideas to help you build your upcoming travel itinerary. We've developed road trips highlighting some of the most sought after attractions in London, as well as published a number of unique posts focusing on informing travelers on all there is to see and experience during your time abroad. Whether its your first time or tenth time, review the links below and let us inspire you to make the most of your visit to this beautiful country.
| Road Trip Planners | Travel Inspiration |
| --- | --- |
| | |
---
More Common Questions About Renting a Car in London...
How old do you need to be to rent a car in London?
The minimum age to rent a car in London is 21 years old. Rental age requirements change by supplier and some suppliers will charge a young driver surcharge for car renters under the age of 25. The young driver surcharge is expensive in the UK and can vary between £30-£40 per day.
Some rental car suppliers in the UK will also have a maximum age limit. Drivers over the age of 70 should pay close attention to age restrictions during booking and be sure they don't need additional documentation to pick-up their car rental in the UK. Renters over the age of 70 should call an Auto Europe reservations agent at 1-888-223-5555 prior to travel.
Can I Rent a Vehicle in London and Drive with My Canadian License?
Travelers from Canada will be pleased to know they can arrive in London and pick-up their rental car with a valid Canadian license in good standing. An international driver's permit is not required to pick-up your rental car but could help speed things up if you are pulled over while driving.
Can I Rent a Vehicle in London and Return to a Different Location?
If London is your starting point for a road trip across Europe, travelers will be pleased to know Auto Europe has great rates on international one-way car rentals. Travelers looking to pick-up a rental car in London and return to Manchester, Newcastle, Edinburgh, or anywhere in Europe will be pleased to know we guarantee the best rate on your car from our suppliers. Compare rates today!
Do I need an International Drivers Permit to Drive a Rental Car in London?
Travelers from Canada are able to pick-up their car rental with a valid domestic license that is in good standing. While drivers are not required to have an IDP while driving in the United Kingdom, Auto Europe recommends travelers purchase a permit prior to their trip as they are internationally recognized and typically cost around $20 at CAA.
What is the London Congestion Charge for?
To help in the fight against climate change as well as to cut down on vehicle emissions, London has created a congestion charge of 11.50 Pounds ($19.93 CAD) per day when driving within the congestion charge zones of the city. Drivers should also bear in mind that only vehicles meeting the Ultra Low Emission Standard are able to drive within the ULEZ zone in the center of the city. Travelers from outside of the United Kingdom should be aware of the congestion fee in London.
---
What Types of Vehicles Does Auto Europe Offer for Travelers in London?
No matter what type of car you need, Auto Europe has a great rate in London that can not be beat. Luxury cars, chauffeurs, vans, airport shuttles, if you're looking for additional transportation options, we have got them. Compare rates on every one of these transportation choices to discover the ideal vehicle for you and your party.
Rent a Luxury Car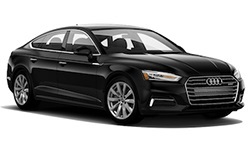 Luxury Car Rentals
Tour the streets of London in a luxury rental car
LUXURY CAR RENTALS
Rent a Van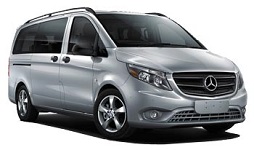 Van Rentals
Check out our rates on spacious van rentals in London
VAN RENTALS
Rent a Motorhome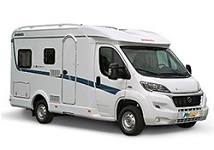 Motorhome Rentals
Seek adventure with a motorhome rental in London
MOTORHOME RENTALS