Christmas Markets in London: A Festive Tradition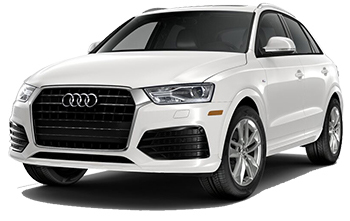 Treat yourself to a truly extraordinary holiday experience this year and take a trip to the Christmas markets in London, where you'll find the makings of a winter vacation in England that you'll never forget. Whether you're traveling solo or bringing the extended family along, there's a little something for everyone at these exciting public events. Here you will find everything from tasty seasonal treats to breathtaking Christmas light displays and unique shopping opportunities galore! Find that perfect one-of-a-kind gift while indulging in mulled wines and pastries or simply take in the beauty of the city as it's enveloped in the warm glow of thousands of colorful lights. This is certainly a special time of year and Christmas markets in London capture the essence of all things merry for you and yours to enjoy!
Finding Your Favorite London Christmas Markets
Watch as the bustling city streets transform into a beautiful winter wonderland full of shopping and activities at the London Christmas markets. The aroma of warm mulling spices and candied fruits will guide you towards the squares and centers where these street fairs take place and there'll be no shortage of fantastic things to see and do. To help you in finding your favorite London Christmas markets, here are a few highlights not to be missed:
Hyde Park Winter Wonderland: Hyde Park transforms into a real winter wonderland at Christmas with everything from rides to shows, food, and even an ice skating rink. If there is a center point of Christmas in London, this is it!
Local Christmas Craft Market: Peruse locally hand-made crafts from candle holders to knitted sweaters at the Christmas craft market on Old Street in Shoreditch. This market, held throughout December, is the perfect place to find a one-of-a-kind gift!
Southbank Center Riverwalk: Take a stroll along the river at Southbank and sip hot chocolate while you admire the dozens of warmly-lit chalets. Entertainment and shows for children are also hosted at venues around this scenic Christmas market.
Christmas at Covent Garden: One of the most extravagant Christmas light displays can be found at Covent Garden Piazza, along with a giant traditional Christmas tree and plenty of shops and entertainment. Stop by for a cabaret show or tour the several dance and comedy clubs in the area.
Winterville in Victoria Park: For a fairytale Christmas experience you simply must visit Winterville in Victoria Park. Take a horse-drawn carriage around the festive decorations, stop by local art galleries, and take the kids to Santa's Grotto to meet Father Christmas himself!
Spending Christmas in London
Holiday celebrations and festivals can be found all throughout the United Kingdom, but the scene during Christmas in London is truly special. Free yourself from the same old routine and experience the magical atmosphere of the Christmas season in one of Europe's cultural capitals, where you are guaranteed an uncommonly spectacular vacation!
Wise travelers should be wary that everything from great hotels to airfare get booked up quickly as people rush to secure their holiday plans. In order to get the best deals, plan ahead and consider renting a car in London to avoid the hassle of crowded buses and trains. An event as spectacular as Christmas in London attracts journeyers from around the world every year, but you can beat the rush and breathe easy when you take advantage of Auto Europe's affordable travel services!