Save an extra 10% on Enterprise rentals in Portugal! *Valid for vehicle pick up's in Portugal from 4/10/2023 to 6/15/2023.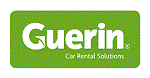 Save an extra 10% on Guerin rentals in Portugal! *Valid for vehicle pick up's in Portugal from 4/16/2023 to 6/30/2023 and 9/1/2023 to 10/31/2023.
Car Rental Portugal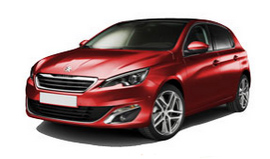 A car rental in Portugal will allow you to experience the sunny coast and summertime festivals of this charming country at your own pace. Nowhere can the camaraderie and fellowship of Portugal's residents be felt more keenly than at a soccer game and we recommend you attend one during a stop in Porto. Lisbon is home to some of Portugal's finest architecture and mosaic work, making it a popular destination, but if your heart lies on the coast, the seaside city of Faro is a treat you won't want to miss.
From fine cuisine and port wine, to endless festivals deeply rooted in Portuguese history, there is plenty to explore and discover here and we invite you to see it all in a Portugal car rental from Auto Europe!
Where to Pick-Up Your Rental Car in Portugal
Auto Europe offers the best car rental rates at every major airport and rail station in Portugal. Here are our most popular locations for international travelers at Portugal's major terminals.
Book with the Best Rental Car Companies in Portugal
Sunny weather and an extensive coastline make Portugal a wonderful destination, and with a car rental in Portugal you're invited to see more and discover local treasures that lie off the beaten path. The Portuguese people love to share their country and traditions with visitors and during your visit to Portugal you'll quickly be made to feel at home. The exuberant residents of Portugal love their festivals and if you visit during the summer you should expect to get caught up in the celebration. But with this nation's spectacular spas, resorts, historic towns and to-die-for cuisine, Portugal is a great place to visit at any time of year. Before you head out take a look at some of our top suppliers below.
What To Know About Renting a Car in Portugal
At Auto Europe, we've been helping our customers reserve international rental cars for over six decades. Before you pick-up your rental in Portugal, there are certain age restrictions and requirements travelers should know. Did you know to rent a car in Portugal you must be at least 21 years old? Or that third party liability and fire insurance were required? Find more information about driving your rental car in Portugal to learn more about what you'll need for your trip. Auto Europe not only guarantees the best rental rates, but our rates include required rental car insurance in Portugal. Learn more about the car rental insurance coverage available in Portugal and where to purchase. With Auto Europe, zero-deductible insurance for many car categories costs less than generic insurance at the counter with your supplier.
Travel Inspiration for your Next Trip to Portugal
Auto Europe has been helping travelers find affordable rental cars in Portugal for decades. As a trusted travel partner, we love sharing ideas to help you build your upcoming travel itinerary. We've developed road trips highlighting some of the most sought after attractions in Portugal, as well as published a number of unique posts focusing on informing travelers on all there is to see and experience during your time abroad. Whether its your first time or tenth time, review the links below and let us inspire you to make the most of your visit to Portugal.
| Road Trip Planners | Travel Inspiration |
| --- | --- |
| | |
---
Frequently Asked Questions About Renting a Car in Portugal
How old do you need to be to rent a car in Portugal?
To rent a vehicle in Portugal through Auto Europe you are required to be a minimum of 21 years old. If you happen to be 21-24 years old some suppliers will impose a young driver surcharge of about $14.50 CAD per day or $150 per rental. Many of the suppliers that we work with require you to have had your driver's license for at least 1 year.
Can I use my license to drive in Portugal?
Canadian licensed drivers may drive in Portugal as long as they have purchased an International Driving Permit to accompany their license. An international driver's permit is a translation of your local license and can be purchased from a local CAA office, typically for about $20 CAD.
Can I drive my rental car into neighboring countries?
Auto Europe would like to make sure that you are fully aware of any restrictions that may apply to your car rental in Portugal. If you are intending to rent a luxury vehicle, 4x4, large van or automatic there may be travel restrictions due to insurance regulations on those particular categories.
Restricted Countries:
Vehicles that are rented in Portugal through Auto Europe are restricted from travel to: Africa, Albania, Bosnia, Belarus, Bulgaria, Czech Republic, Croatia, Estonia, Greece, Hungary, Latvia, Lithuania, Macedonia, Moldova, Montenegro, Poland, Romania, Russia, Serbia, Slovenia, Slovakia, Turkey and the Ukraine.
NOTE: Some specific vehicle categories may be restricted from traveling into Italy. Many vehicles are also restricted from traveling to island locations.
Find more questions and answers on our FAQ page about car rentals in Portugal or call us toll free at 1-888-223-5555.
---
Acquiring the perfect Portugal rental vehicle for your trip
Regardless of what type of car or truck you need, Auto Europe has a perfect rate in Portugal that can't be beat. Luxury cars, chauffeurs, vans, short term car leases, airport shuttles, if you're looking for additional transportation options, we've got them. Review rates on each one of these transportation choices to discover the best car for you and your party.
Rent a Luxury Car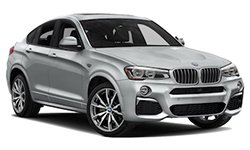 Luxury Car Rentals
Tour the streets of Portugal in a luxury rental car
LUXURY CAR RENTALS
Rent a Van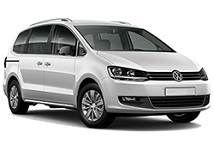 Van Rentals
Check out our rates on spacious van rentals in Portugal
VAN RENTALS
Rent a Motorhome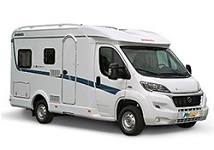 Motorhome Rentals
Seek adventure with a motorhome rental in Portugal
MOTORHOME RENTALS