Known as the capital of Portugal, Lisbon is a popular destination for world travelers and for those who are looking to explore a different part of Europe. The city has several different landmarks and historical attractions that offer beautiful architectural designs with several educational museums. With the exploratory freedom afforded by car rental in Lisbon, there are a few must-see sights that are essential to experience during your stay.
Click map below for detailed location information of each attraction
---
Gulbenkian Museum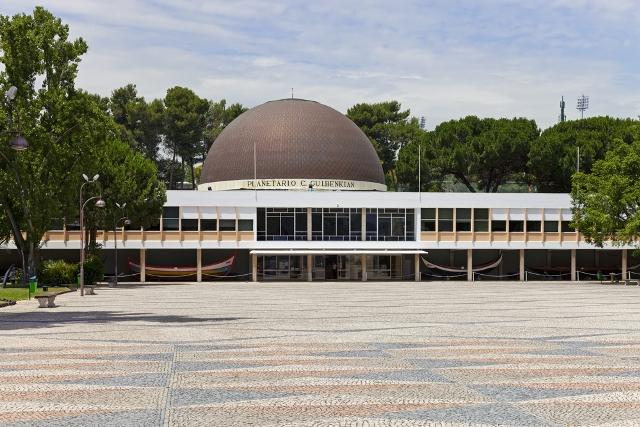 This museum is one of the most popular things to do in the city and provides those renting a car in Lisbon with a convenient opportunity to see a private collection of decorative arts. The museum features an eclectic range of different pieces, which include artifacts from the ancient world to intricate pieces of Lalique jewelry. Guests will enjoy the different theme rooms that are available in the building with some artifacts that are 4,000 years old. Between viewing an array of Turkish rugs to seeing various Chinese pottery items, the Gulbenkian Museum is a place to stop at for a chance to learn more about art history.
---
Santa Justa Lift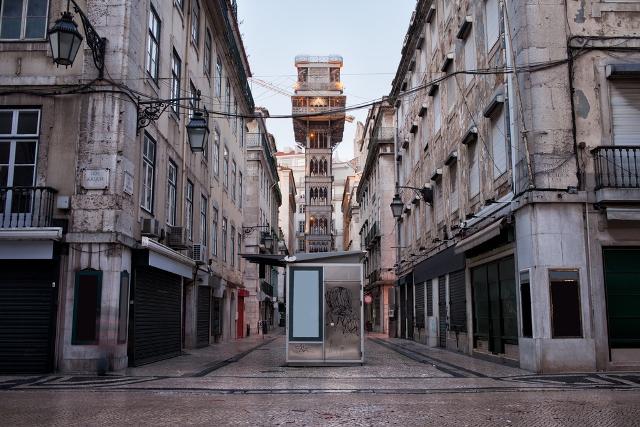 This Gothic elevator is fun to visit for those traveling in Lisbon and in the Santa Justa area for a chance to see panoramic views of the city. It offers transportation from Lisbon's Baixa to the Bairro Alto districts and makes for an incredible way to see Lisbon in a refreshing new way. Visitors enjoy taking photos of the city while on the elevator for a short ride that is affordable and can be visited with Lisbon car rental. Many tourists also enjoy taking photos of the architecture, which is unique and intricate with its design.
---
Design and Fashion Museum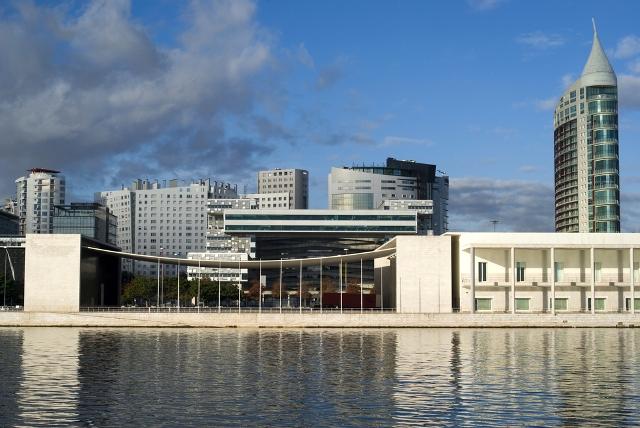 To see a vast array of mid-century modern art, the Design and Fashion Museum offers free entrance to view interesting pieces that are common in pop culture. Those who appreciate design can view a collection from the past 150 years in a museum that is located in an old bank. For many adults, there are several pieces that offer a bit of nostalgia with trends and items that were popular in most adult's childhood. Each decade can be explored at your own pace while viewing different fashion pieces, jewelry, and furniture items that are staples in the history of design. Both permanent and temporary exhibits are available to the public, making it an incredible place to visit more than once when looking for things to do in Lisbon.
---
Oceanarium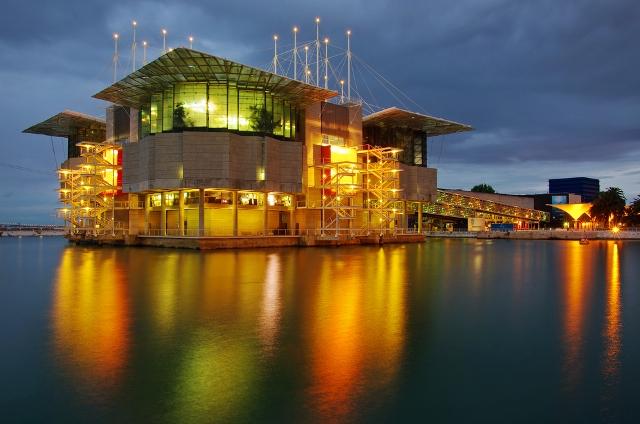 Since 1998, the Oceanarium is considered one of the most popular must-see sights in Lisbon for an exhibit that shows different types of oceans and habitats throughout the site. Visitors can learn about environmental issues while getting a firsthand look at various sea creatures. Some portions of the museum even feature glass floors where kids and adults can see fish swimming underneath. Whether wanting to get a glimpse of sea turtles or view penguins swimming nearby, the Oceanarium is an educational experience for all ages that promotes a greater understanding of underwater habitats.
---
St. George's Castle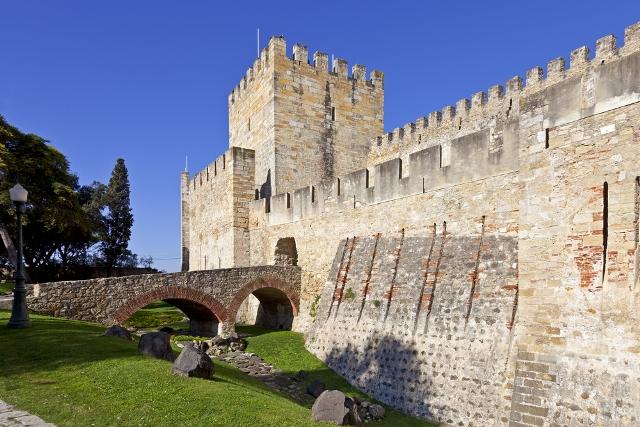 Situated on one of the highest points of Lisbon, St. George's Castle is a historic masterpiece that dates back to the 16th century. It's one of the top must-see sights in Lisbon for its stunning views of the city to its beautiful architecture. Guests can visit the attraction with car rental Portugal for a convenient way of making it to the top of the hill where the castle is placed. The museum in the castle offers an educational experience to visitors, while explaining which groups settled in the area. A few cafes are also available on-site for a chance to enjoy having a bite to eat while taking in the views from the top of the hill.
---
Belém Tower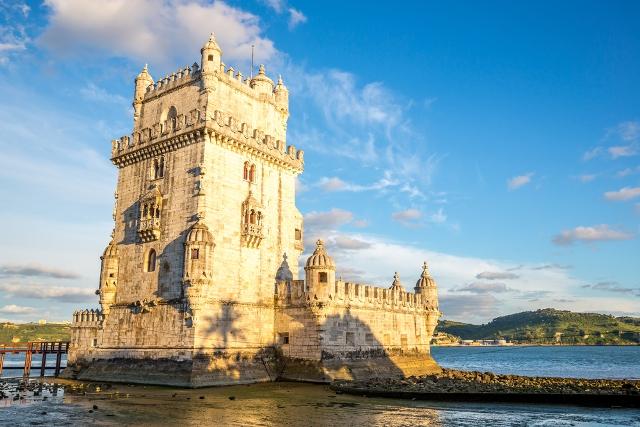 This fortress was first established in 1515 and was once used to protect the city's harbor. Known as a symbol of protection in Portugal's Age of Discovery, Belém Tower features quaint gardens and a beautiful view of the Tagus River. Guests can enjoy visiting the site with Lisbon car rental before viewing the stonework motifs and sculptures that are available at the attraction. Several Moorish influences determined the style of the castle's architecture, which includes arcaded windows and loggias. For many sailors, the tower was the last building that was seen in Lisbon when they departed for voyages.
---
Feira da Ladra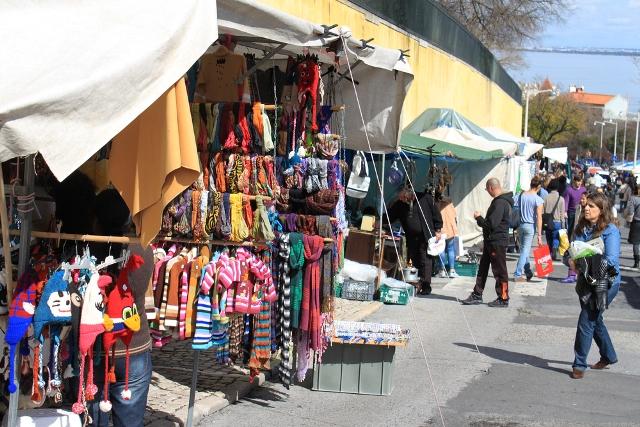 For those who want to shop for souvenirs and knick-knacks in Lisbon, Feira da Ladra is an open-air market that can be visited with car rental Portugal. It offers an eclectic blend of handmade items and antiques with friendly merchants. The prices are affordable, whether wanting to pick up a beautiful garment or a decorative lamp to bring home. For many people, it's easy to become overwhelmed at the options available due to the vast amount of products that are sold at the market. For many tourists, it's considered a great place to visit if you're in the mood to go on a treasure hunt and find an item that you'll have forever and remember Lisbon by. Shoppers are also free to haggle with the vendors for a chance to score a deal on any type of item that is found.
---
Explore Lisbon with Auto Europe
Want a guarantee you will get to see all these incredible attractions when visiting Portugal? Auto Europe has your back, with multiple pick-up and drop-off locations across Lisbon, from Portela Airport to Gare Do Oriente, you will always have the freedom to vacation at your own pace when you book a rental car in Portugal. Open 24 hours a day for your convenience, call 1-888-223-5555 to make a reservation, or use our three-step booking engine to reserve your Lisbon car rental online today!