Your Portugal Car Rental Questions Answered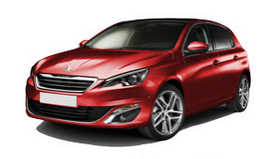 With over 60 years of experience and more than 20,000 car rental locations in Portugal and around the world, Auto Europe is equipped to answer all of your Portugal car rental questions. If you have a question that we haven't answered here please call us toll-free at 1-888-223-5555 and one of our award-winning representatives will be happy to help.
Portugal Car Rental FAQ
What type of car is best for vacationing in Portugal?
The answer to this really depends on how you plan to spend your time in Portugal, and how many people you're traveling with. If you plan on spending most of your time in a major city, it may be best to stick with a compact or mid-sized vehicle. If you're planning on taking long day trips and exploring a variety of locales, then a full-size or luxury car may be a better choice. If experiencing Portugal's beautiful natural landscapes is one of your highest priorities, renting a motorhome, or even a sprinter van rental is an excellent choice.
Will I take possession of my rental at the airport?
Most rental car companies have desks within airport terminals, but this may not always be the case. Inquire with Auto Europe for details about picking up and dropping off your rental vehicle at the Lisbon Portela Airport or elsewhere in Portugal.
How old do I have to be to rent a car in Portugal?
In order to rent a car in Portugal, you must be at least 21 years of age. However, be aware that drivers under 25 years of age may be subject to a young driver fee.
Do I need a credit card to rent a car?
Yes. Credit cards are required to rent vehicles in Portugal. Rental companies will typically place a hold on the value of the deductible for the vehicle that you select, and this will be refunded after the car is returned. This deductible hold can be avoided by purchasing comprehensive zero-deductible insurance with your rental car.
Can I take my rental vehicle outside Portugal?
Most car rental companies allow renters to travel to other European cities without any additional charges, but certain restrictions may apply. For example, it may not be possible to take a luxury vehicle to Italy, or to travel to certain Eastern European countries. For specifics, contact Auto Europe.
Do I have to return my car rental to the same location?
This is not necessarily the case. Many rental companies will allow you to return your rental car to their locations in European cities outside Portugal, but be aware that one-way rental fees may apply. More information is available on our one-way car rental page.
Can I extend my car rental while I'm in Portugal?
Yes. If you'd like to keep your car for additional days, simply contact Auto Europe at 00-800-223-5555-5, and we'll arrange to have your rental extended.
What should I do with my paperwork?
We recommend that you keep any paperwork you receive with your rental car and your fuel receipts securely stored in a convenient location. Having your paperwork handy may make it easier for us to assist you if you have any questions while driving in Portugal.
What if I find a better deal on a rental car in Portugal?
Auto Europe offers a best-rate guarantee. If you find a lower rate for a comparable rental, simply complete our Guaranteed Best Rate form, and we'll beat it.
What kind of insurance do I need?
All of our Portuguese car rental rates include unlimited liability and fire insurance. You may also want to consider purchasing supplemental insurance, such as collision damage waiver, or personal bodily injury insurance. More information is available on our detailed car rental insurance page.
Portugal Travel FAQ
What are Portugal's country entry requirements?
Canadian citizens are not required to purchase a visa when entering Portugal for visits spanning less than two months. Pets are also welcome, provided they have valid vaccination and health certificates; the vaccinations must be within at least 30 days but less than one year prior to the date of entry.
What is the time difference in Portugal?
Portugal operates within Greenwich Mean Time and runs five hours ahead of Eastern Standard Time in the United States and Canada.
What languages are spoken in Portugal?
The national language of Portugal is Portuguese, but English and French are widely spoken amidst the major cities and tourist centers.
What kind of electrical outlets are found in Portugal?
Portugal utilizes the standard Continental two-round-pin plug, carrying 220 V.
What are the restrictions for passing through Portugal customs?
Travelers are not taxed when transporting an appropriate number of items for personal use. However, no more than 1 liter of liquor and 2 liters of wine are permitted at a time, as well as no more than 200 cigarettes/50 cigars/250 grams of tobacco per consumer.
Where can I exchange currency and use banking services in Portugal?
Although the larger restaurants, hotels, and shops will often exchange foreign currency, the best rates are provided by Portuguese banks and cambrios. General banking hours are from 830am to 3pm on weekdays, with assorted ATM machines available throughout each city. The bank within the Lisbon Portela Airport, however, is open 24 hours.
How much should I be tipping while traveling in Portugal?
Tipping is modest in Portugal as 10% is the general service charge in most restaurants and hotels (which is often included in your bill) as well as the appropriate portion for taxi drivers and hairdressers. Bellhops and luggage handlers, on the other hand, generally earn €1-2, as do the maids who bring you breakfast each morning. Theater and cinema ushers, however, are tipped €3, while gas station attendants are given €.50 for a fill up and €.50 for cleaning the windshield or checking the oil.
What are the typical business hours for institutions in Portugal?
Museums: Typical museum hours are 10am-1230pm and 2pm-5pm, Tuesday through Saturday.

Restaurants: Lunch is traditionally from 1230pm to 3pm whereas dinner is served from 730pm to 10pm or later.

Shopping: Weekday shopping hours are from 9am to 1pm and 3pm to 7pm. On Saturdays, however, some shops close at 1pm, while others, such as larger shopping malls, remain open as late as midnight.
what is the local tax rate in Portugal?
The value added tax in Portugal is currently 23%.
Where is the Canadian Embassy located in Portugal?
Embaixada Do Canada
Av. da Liberdade 196
Lisbon, Portugal 1250-096
+351 21 316 4600
Where is the Portugal Tourism Board in Canada?
Portuguese Tourism Commission
60, Bloor Street West, Suite 1005
Toronto, ON M4W 3B8, Canada
+1 416 921 7376
Have More Questions About Travel & Car Rentals in Portugal?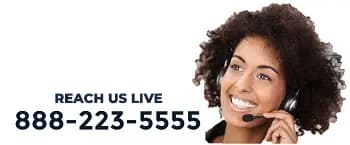 Still looking for answers to questions regarding an upcoming trip to Portugal? Check out Auto Europe's helpful travel tips section for detailed information on a variety of travel topics, from car rental insurance types and additional rental accessories to trip planning guides and discount codes.