Portugal Car Rental Insurance Coverage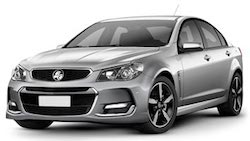 If you are planning to drive a rental car in Portugal, you should be aware that all drivers are required by law to carry unlimited third-party liability insurance coverage. The good news for travelers is that Auto Europe automatically includes this Portugal car rental insurance coverage in the daily rental rate on all cars listed within our booking engine. We do this so that each of our clients is compliant with local laws while driving in Portugal, and to provide transparent pricing so that the rate you see is the rate you pay when driving your rental in Portugal.
While all of our rental car rates include basic Portugal car rental insurance, we encourage our clients to consider upgrading to book one of our inexpensive supplemental insurance options for added peace of mind. This can help you avoid hassles, and hefty out-of-pocket deductibles should your rental vehicle be involved in an accident while traveling in Portugal.
Why Book Supplemental Portugal Rental Car Insurance Now?
Travelers are likely aware that supplemental rental car insurance in Portugal is available for purchase at the pick-up desk, but we recommend that our clients purchase additional coverage early, before they go. This is our advice for two reasons: First, it will save you money (both in terms of the per-day rate, and the potential deductible you'll owe should you be involved in an accident). Refer to the chart below for more details about how much you can save by adding Portugal rental car insurance coverage now. Second, it's much easier for most travelers to arrange for coverage online or with an English-speaking travel expert in our U.S.-based call center.
| | | | | |
| --- | --- | --- | --- | --- |
| Optional Insurance Coverage | Avg. Insurance Cost at Counter* | Avg. Insurance Deductible at Counter* | Avg. Cost for Zero-Excess Insurance with Auto Europe* | Cost of Deductible with Zero-Excess from Auto Europe* |
| Collision Damage Waiver (CDW) + Theft Protection (TP) | $23 - $88 CAD per day | $1,429 - $4,985 CAD | $18 - $45 CAD per day | $0 CAD |
*Auto Europe averages are based on CDW+TP insurance costs for a 3-day rental of an economy, compact, mid-size or full-size car class. The Portugal car rental insurance rates listed here are estimates and are subject to change without notice. For the most up-to-date pricing information we encourage you to request a free online quote via our booking engine or invite you to call Auto Europe toll-free at 1-888-223-5555 to speak with a Portugal car rental specialist.
As you can see, not only can you save significantly on your per-day rate of supplemental car insurance on your rental in Portugal, but should you have to pay a deductible following a collision or vehicle theft, you could save thousands of dollars by purchasing Auto Europe's zero-excess insurance coverage.
Your Portugal Car Rental Insurance Options with Auto Europe
Zero Deductible Coverage offers you complete peace of mind. Should your car be involved in an accident or stolen, not only are you covered at a reduced price vs. the cost of similar coverage offered at the desk in Portugal, but your deductible will be reduced to zero. This can be an important factor to consider, especially if you're traveling on a tight budget. A large deductible can quickly stretch your vacation budget to the breaking point, so a few extra dollars per day is often an attractive option for travelers who don't want the risk of having to pay a hefty insurance deductible while traveling in Portugal.
Refundable Deductible Insurance Coverage on your rental car in Portugal is another popular option among our clients. This coverage option entitles you to a full refund of any deductible you are forced to pay, as long as you save all pertinent documents and send them to Auto Europe. These documents would include your rental agreement, a police report, etc. While travelers are still responsible for paying a deductible should an accident or theft occur, this coverage option is attractive because you'll enjoy the peace of mind that comes with the knowledge that you'll be entitled to a full refund of charges paid once your paperwork is delivered to Auto Europe's customer service team.
Personal Accident Coverage is also available to travelers renting a car in Portugal, and can be purchased for a few dollars a day at the rental counter when you arrive in Portugal.
Why Some Decline Insurance on their Rental Car in Portugal
While supplemental car rental insurance in Portugal is quite affordable when purchased through Auto Europe, some travelers plan to decline this coverage, and book their car at the basic rate. Often travelers choose this option because their credit card or personal auto insurance policy includes coverage for rental cars.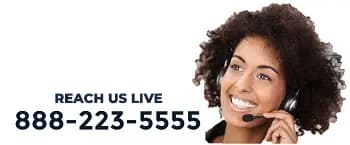 We caution our clients to do their homework regarding credit card car rental insurance or personal auto policy coverage. Often there are limitations based on the duration of your rental, and even the value of the car you're renting. Some clients find out after an accident in Portugal that their policies did not cover them, and they are forced to pay a large deductible. This is why we advise all of our clients who plan to decline supplemental Portugal car rental insurance to call their credit card company or auto insurance provider and request confirmation of coverage before your trip.
If you have questions about our coverage options, please call our team of Portugal rental car specialists toll-free, 24/7 at 1-888-223-5555. We've specialized in the European car rental marketplace for over 60 years, and have the experience to steer you in the right direction, and help you book the best coverage option at the lowest available rate.