Spain Car Rental Insurance Coverage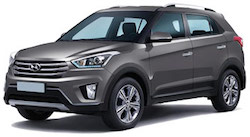 If you are planning to rent a car in Spain then you must obtain unlimited third-party liability insurance coverage. To simplify the process, Auto Europe includes this coverage in the price of every car rental offered in Spain. Third-party liability insurance on Spain rental cars will protect travelers from any liability caused by damaged property, death, or injury to anyone or anything outside of your car rental. Fire insurance is also included in our Spain rental car rates for added peace of mind.
While the included third-party liability coverage ensures that you're legally compliant with Spanish law, Auto Europe does recommend that our clients purchase comprehensive insurance when renting a car in Spain. Doing so protects you from nearly every circumstance where you could incur a fine, or be slapped with a significant deductible charge which could bust your travel budget. While European car rental insurance coverage can be confusing, Auto Europe makes it simple. Below we'll offer a full description of your options, how much you can save when booking your coverage in advance, and a full list of supplemental rental car insurance options in Spain.
3 Supplemental Rental Car Insurance Options in Spain
Most car rentals offered in Spain come with several attractive supplementary insurance coverage options. The most commonly available choice is CDW insurance (Collision Damage Waiver), which comes with Theft Protection (TP) included. This option limits your deductible (the amount you have to pay out of pocket) should you have an accident in your rental car, or should your vehicle be stolen while driving in Spain.
Zero Deductible Car Rental Insurance provides the full coverage of CDW and TP, but the advantage of this option when renting a car in Spain is that if you have a collision, or your car is stolen you can walk away free-and-clear without owing a deductible. This offers travelers incredible peace of mind, and comes with the added bonus of freeing up your travel funds (there will not be a deductible hold placed on your credit card during the rental period). As a result, this is our most popular Spain rental car insurance option.
Refundable Deductible Rental Car Insurance is another terrific option when renting a car in Spain. While you may owe a deductible should you have a collision while driving your rental in Spain, purchasing refundable deductible coverage with Auto Europe entitles you to a full refund of your deductible – you just need to hold on to all documentation about the incident (your rental agreement, relevant police reports, etc.). This is a very attractive option for travelers on a budget, because it provides peace-of-mind at a slightly reduced cost when compared to zero-deductible coverage.
Personal Accident Insurance is a final option which you can purchase with Auto Europe, or locally at the car rental desk when you pick up your rental car. We recommend booking your coverage early, at the same time you rent your car with Auto Europe. This can save you money. Here's some more information on how much you can save:
How Much Can We Save You on Spain Rental Car Insurance?
| | | | | |
| --- | --- | --- | --- | --- |
| Optional Insurance Coverage | Avg. Insurance Cost at Counter* | Avg. Insurance Deductible at Counter* | Avg. Cost for Zero-Excess Insurance with Auto Europe* | Cost of Deductible with Zero-Excess from Auto Europe* |
| Collision Damage Waiver (CDW) + Theft Protection (TP) | $30 - $70 CAD per day | $854 - $2,500 CAD | $20 - $50 CAD per day | $0 CAD |
Auto Europe averages are based on CDW+TP insurance costs for a 3-day rental of an economy, compact, mid-size or full-size car class. The Spain car rental insurance rates listed here are estimates and are subject to change without notice. For the most up-to-date pricing information we encourage you to request a free online quote via our booking engine or invite you to call Auto Europe toll-free at 1-888-223-5555 to speak with a Spain car rental specialist.
As you can see, not only can you save significantly on the per-day cost of supplementary insurance by booking it in advance when you rent your car with Auto Europe, you can make sure the deductible you owe in the event of a collision can be zero, instead of an amount as high as $2,500 CAD. Talk about a no-brainer!
Why You Should Not Decline Car Rental Insurance in Spain
Many people choose to decline supplementary car rental insurance coverage in Spain because their credit card, or personal auto policy provides rental car coverage. If your personal auto insurance policy or credit card offers rental coverage, great! No need to dish out the extra cash, right? Not so fast.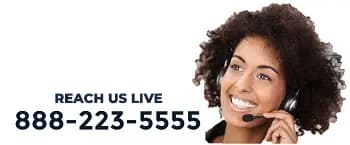 You should know that many rentals in Europe do not qualify for credit card car rental coverage. For example, many credit cards do not cover high-value rentals (on expensive vehicles), or on long-term car rentals in Europe. To make sure you're covered if you plan to use an existing policy you have, we recommend calling your credit card or personal auto insurance company for written verification, and if you still aren't sure or have questions, call our Spain car rental specialists toll-free, 24/7 at 1-888-223-5555. We have extensive experience (over 60 years) renting cars in Spain, and will help you find the best option at the lowest cost, even if that means passing on insurance extras that we offer. Our goal is to make sure our clients are covered in case the unthinkable happens, and to save our clients money so they enjoy an amazing trip to Spain.