Iceland Car Rental Insurance Coverage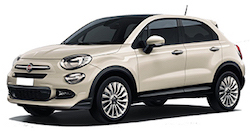 If you are renting a car in Iceland, you may be confused about the various options for Iceland rental car insurance coverage. This isn't unusual. Many travelers visiting a foreign country aren't sure about what's required, and what isn't, and may fear that supplemental rental car insurance in Iceland is a scam.
Auto Europe has specialized in the European rental car market for over six decades, and we can assure you that when driving in Iceland, purchasing supplemental rental car insurance is a good investment. Many of the roads in Iceland are beautiful, but rough, and it's important to protect yourself from the additional costs which may arise if your rental vehicle is damaged.
Iceland Car Rental Insurance Requirements
In Iceland third-party liability insurance is required by law, and to make our pricing transparent, we've included this required coverage in our Iceland car rental rates when booking your car online. Third-party liability coverage insures that drivers are covered for any liability from damaging objects or injuring people with their rental car when driving in Iceland.
Many of our rental car rates in Iceland also include Personal Accident Insurance (PAI) in the basic rate. This coverage provides for medical expenses in Iceland should you or any of your passengers be injured while driving your rental car in Iceland.
Optional Supplemental Rental Car Insurance in Iceland
Auto Europe offers two affordable options for drivers in Iceland who want to reduce their liability and enjoy added peace of mind. While including either of these coverage options will add to the total cost of your rental, should your vehicle be damaged or involved in a collision (or stolen), you'll save a lot of money by having optional CDW (Collision Damage Waiver) and TP (Theft Protection) coverage from Auto Europe. We can also say that most of the time adding either of these coverage options when you book your car online or over the phone will be cheaper than purchasing supplemental Iceland car rental insurance at the pick-up counter upon arrival.
Inclusive Rate w/ Deductible: Our least expensive option, this option will add supplemental CDW coverage to your Iceland rental car contract. Should your rental car be damaged or stolen during your trip, you will save money by paying a deductible vs. paying the full cost of any vehicle damage.
Refundable Deductible: Your rental will include CDW coverage, and if your vehicle is damaged you will be required to pay a deductible, which can help you save money vs. paying the full cost of any vehicle damage. With refundable deductible coverage from Auto Europe, you will be eligible to receive a refund of the deductible you pay by providing Auto Europe with documentation (police report, rental agreement, etc.). Learn More
Zero Excess: If Zero-Excess/Deductible coverage is available, this is your best choice in terms of comprehensive rental car insurance in Iceland or anywhere else. This supplemental coverage option provides CDW coverage and reduces the deductible you will owe in the event of rental vehicle damage to zero. This option is not always available. Learn More
Why Would You Decline Iceland Rental Car Insurance Coverage?
The reason why people decline supplemental coverage in Iceland varies, but it typically involves cost (people are willing to roll the dice and gamble on the chances that their vehicle will not be damaged during their trip to Iceland), or the belief that their credit card or personal auto insurance policy will cover them in the event that the worst happens while driving abroad. Auto Europe cautions travelers to think seriously about purchasing supplemental rental car coverage in Iceland. Not only will the financial repercussions be serious should you have an accident without coverage, but it's possible that your credit card car rental insurance coverage or personal auto policy may not cover you while driving abroad.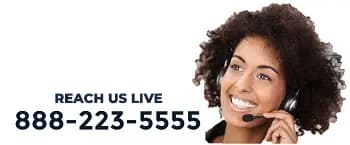 Factors to ask about when calling your credit card company or auto insurance provider prior to departure include the duration of your rental (longer rentals are typically exempt from coverage on most policies), and the vehicle you're renting in Iceland (more expensive cars may not qualify for personal auto or credit card coverage.
If you have any questions about Iceland car rental insurance, or want our assistance in booking the best coverage at the lowest available rate, please call Auto Europe's team of specialists toll-free, 24/7 at 1-888-223-5555. We have spent over 60 years learning the ins and outs of the Iceland car rental insurance market, and will be glad to assist you to ensure you can drive Iceland without worrying about the financial risk of not having supplemental insurance coverage.