France Car Rental Insurance Guide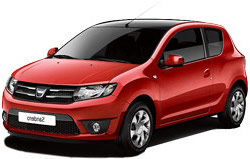 If you're planning to rent a car in France, it's not uncommon to wonder about France car rental insurance coverage. It's important to be aware than every rental car driver is required by law to carry unlimited third party liability insurance. As a result of this legal requirement, this is automatically included in the price of all car rentals in France. As a driver, this is an advantage while traveling, as it will protect you from any liability you may have from injury, death, or property damage to others which occur while driving your rental during your trip to France. When you book with Auto Europe, fire insurance coverage is also included in your daily car rental rate.
Many travelers who plan to rent a car for their France vacation also choose to obtain more robust coverage beyond the legal requirements. Doing so provides added peace of mind, and Auto Europe's experienced specialists will be happy to discuss our full range of France car rental insurance options – you can call our team toll-free, 24/7 at 1-888-223-5555 to learn more.
One point you should make note of before departing for your trip to France is that proof of insurance is a requirement while driving in France, so whether you're relying on personal insurance or you obtain Auto Europe's France rental car insurance coverage, you must have documentation on hand, should you be asked to provide it.
Related: Overview of Car Rental Insurance Coverage in Europe
France Car Rental Insurance Options: A Buyer's Comparison
If you book your rental in advance with Auto Europe, there are several supplemental car rental insurance options available. CDW (Collision Damage Waiver) and Theft Protection (TP) is a popular choice, and while the price of this coverage will vary depending upon the local supplier of your rental, the pick-up location, and the type of car you book, pre-paying when you book online with Auto Europe will save you a considerable amount when compared to paying at the counter when you arrive in France.
This table provides some insight about just how much you can save when you pre-pay for France car rental insurance coverage with Auto Europe vs. paying at the rental car counter in France:
Supplemental Rental Car Insurance
Avg. Insurance Cost at Counter*
Avg. Insurance Cost with Auto Europe*
Collision Damage Waiver (CDW)
$19-$26 CAD per day
$15-$17.75 CAD per day
(rate includes CDW + TP + Roadside)
Theft Protection (TP)
$9-$13 CAD per day
Roadside Assistance
$5-$8 CAD per day
*Auto Europe averages are based on CDW+TP+Roadside insurance costs for a 7-day rental of an economy, compact, mid-size or full-size car class. The France car rental insurance rates listed here are estimates and are subject to change without notice. For the most up-to-date pricing information we encourage you to request a free online quote via our booking engine or invite you to call Auto Europe toll-free at 1-888-223-5555 to speak with a France car rental specialist.*
Your Best Option for Supplemental France Rental Car Insurance
One of the risks inexperienced travelers aren't aware of is the high deductible charge associated with most basic France car rental insurance coverage options. Even if you do have coverage, having to pay a significant sum for your deductible can limit the cash you have on hand for the balance of your vacation. You can avoid this costly inconvenience by planning ahead and taking advantage of the supplemental France car rental insurance coverage options offered by Auto Europe.
Auto Europe offers fully refundable deductible insurance or zero-excess/deductible insurance options when you insure a car rental in France. Arranging for either of these coverage options protects you during your trip by allowing you to receive a full refund of any deductible you pay following an accident or other incident on the road, as long as you submit basic paperwork confirming the details of your accident. Documentation which is acceptable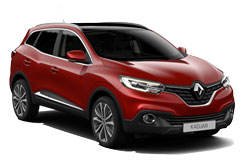 includes your rental agreement, a police report if one is filed, damage estimates, etc.
Personal Accident Insurance (PAI) is another supplemental France car rental insurance coverage option Auto Europe can provide. PAI will provide you with accidental death benefits and emergency medical expense benefits in the event of an accident.
Super CDW insurance coverage is an option which you may purchase locally when renting a car in France. Super CDW insurance can reduce your deductible considerably (sometimes, you won't owe a deductible at all!). While this will sound excellent at the desk, we encourage you to save money by planning ahead and purchasing zero-deductible insurance when confirming your Auto Europe rental car online or over the phone.
Why You Shouldn't Decline Rental Car Insurance in France
As experts in European travel, we've seen the highs of hassle-free travel, and have assisted many travelers who ran into unexpected trouble while touring Europe by car. What we've learned is that when you're traveling in Europe – and in particular when renting a car in France – it's important to make sure you're covered when the unexpected happens.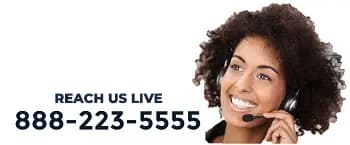 While some travelers will rely on supplemental coverage provided by their credit card rental car insurance (on the surface a good cost-saving measure), the car you rent in France may not be covered by your credit card (most credit cards will not cover vehicles valued at $50,000 USD or above – be sure to check the policy on your card). You should also ask your credit card company about the length of your rental. Many drivers are surprised to learn that their credit card or personal car insurance policy does not provide France car rental insurance coverage if your rental extends beyond a few days.
The peace of mind offered by pre-booking France car rental insurance coverage with Auto Europe is priceless, and at just a few dollars per day, we recommend that all drivers take advantage of our supplemental coverage options. It can save you a significant amount of money should you have an accident, or have the misfortune of suffering vandalism or theft while driving in France.