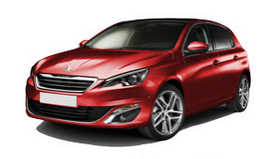 Zero Deductible Car Rental Insurance
Gain further peace of mind while traveling by choosing a car rental rate that includes zero deductible insurance also referred to as no insurance excess or ZE rates.

A basic car rental insurance package leaves you with full financial responsibility for your car rental, while comprehensive car rental insurance reduces your financial obligation to the amount of the deductibles, which must be paid by you before the insurance company will cover the rest. The definition of zero deductible insurance is just that simple; it is rental car insurance that lets you walk away from a car rental accident and/or theft of the vehicle with no money out of pocket towards a deductible.

In the photo below, the circled areas of this fleet category show that a zero deductible insurance rate is available.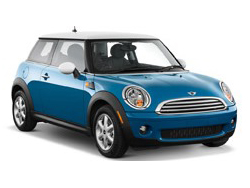 Are Zero Deductible Rates Available on All Car Rentals?
Zero deductible rates are not available on every car class and category. Zero deductible rates are also not available in every country, particularly if you're considering traveling from Western Europe to Eastern Europe. If you do not see a rental car insurance rate that includes this additional option with Auto Europe to purchase in advance, the next best option is refundable deductible insurance.

If you do not see an option to purchase additional insurance online, contact Auto Europe to find out if it is something you can purchase locally.
As you're touring the highways and byways of Europe, it's a relief to know that you have released yourself of financial responsibility should the unfortunate circumstance of an accident, or your car rental being stolen occur by purchasing Zero Excess rental car insurance.

Arrange Your Next Car Rental with Auto Europe
One-Way Car Rentals
Learn how to save big the next time you need to book a one way car rental.
Book Your Rental Car Online
Arrange your next car rental online with Auto Europe's secure and hassle-free booking engine!