Car Rental Under 25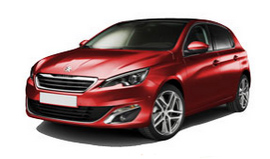 As a young driver, the availability of a car rental under 25 is a common concern for college-age travelers. But, with the travel savvy assistance of Auto Europe, you can rent a car under 25 years of age almost anywhere in the world!

There's no time like the present to seize the day and start gaining the special kinds of life-experiences that can only be found through world travel. Whether you decide to fly solo, travel with friends, a partner or siblings, Auto Europe offers comprehensive travel tips to help make your trip a success!
Jump to:


Will There be an Under 25 Car Rental Young Driver Surcharge?
The term agreed upon among car rental companies in association with clients under 25, is "young driver." If you are between the ages of 18 and 24, this refers to you, so it's important to be aware whether this association is going to increase your car rental cost and if so, by how much.



After you've entered your basic pick-up and drop-off information on our booking engine, the next screen will populate with results that match your request. Next to each car rental category example there will be a link that says "rate details." When you click on this link, it will show you what the car rental age restrictions are, as well as the young driver surcharge. Here is one example of a rental car age minimum and applicable young driver surcharge for an under 25 car rental in the United States.

To give you a better comparison, here are two further examples for an under 25 car rental in Italy and Germany. You'll notice the minimum age for a car rental, the young driver surcharge and the maximum payment required varies between all three examples.

The young driver surcharge is a daily fee that is applied to your credit card locally by the car rental supplier at the conclusion of your rental. There is often, although not always, a maximum cap on how much a rental car suppli

er will charge you for being a young driver.


**Information noted in the boxes above is provided as an example only. They are not a comprehensive representation of the applicable fees for the wide array of worldwide car rental companies that partner with Auto Europe. These vary between countries and states.
Additional Driver Fees and What They Mean to You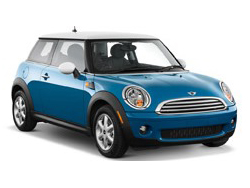 Most local fees are not based on a car rental minimum age, but are required from all eligible car rental clients. This includes the additional driver fees. As noted in the samples above, this is another daily charge that can vary in cost. For each under 25 car rental driver that wants to be added as an additional driver, both fees will apply individually. This means if, for example, you and your college roommate are 23 years old and renting a car in Germany, you would each be charged a young driver surcharge to drive and the additional driver would also have that fee applied.

The best way to minimize your cost is for one of you to volunteer to be the sole driver while your trusty co-pilot takes the important role of navigator,
Specialty Car Rental Under 25 Years Old
From movies to magazines, the cars that we drive are often associated with an achieved status, and many a traveler has dreamed of sliding into the driver's seat of iconic luxury vehicles. While you may be imagining doing this on your trip, there are many rental car companies who prefer that you gain a little bit more experience as a driver before renting one of their luxury or sports vehicles. If you are hoping for a more head-turning car rental, for even just a segment of your trip, we recommend you contact our prestige department as opposed to creating your booking online. This way, our knowledgeable specialty car rental agents can readily assist with your inquiry. The toll-free number to reach Auto Europe's luxury car department is 1-888-223-5555!

Monthly Car Rental Minimum Age in Europe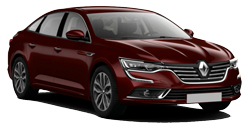 Are you between the ages of 18 and 25 and traveling in Europe for at least 21 days? Gain a new level of independence and avoid car rental age-based fees with a Citroën monthly car rental! The car rental minimum age is 18 years and there are no fees applied for being a young driver, or for additional drivers! Think of how much you're already saving just by these two costs being negated! If you're interested in learning more about how a short-term car lease with Auto Europe offers a myriad of benefits for under 25 car rental clients, check out our extended stay car leasing page!
Rental Car Age-Based Insurance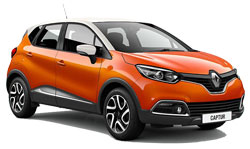 Refer to Auto Europe's travel tips pages on how car rental insurance works for the full rundown on the many available and required tiers of rental car insurance. What you need to know in addition to these facts is how insurance requirements can also vary if you're an under 25 car rental driver. For instance, your deductibles on collision damage waiver (CDW) and theft protection (TP) may be higher than someone over the age of 25. With many suppliers, older drivers are permitted to opt into using available credit card insurance, as opposed to purchasing the inclusive insurance coverage along with their car rental. However, as an under 25 car rental client, you may be required to take the inclusive rate, regardless of rental car insurance coverage availability elsewhere.

Adding car rental insurance while you are creating your rental car reservation on Auto Europe's website is the best way to maximize your savings as a packaged deal!
Driver's License Requirements
Something that travelers don't often consider is that the date of their driver's license issue can affect their ability to rent a car. By and large, car rental companies require you driver's license to show that it's been held for at least one year, two years if you're renting a car in Ireland. Just as with car rental age restrictions, this is presumed to show a level of driving aptitude.

A paper license is also not going to fly. If you've got a temporary, paper license for any reason, it is not going to be accepted. An international driving permit may also be required to rent a car abroad. You can purchase one easily through your local Canadian Automobile Association.
Rent a Car Under 25 with Auto Europe
Thanks to our more than 60 years of experience in the industry, we at Auto Europe can answer any questions you may have when looking to rent a car under 25! If you're a hands-on travel planner, create your car rental reservation using our secure online booking engine. Or, our call center staff is available 24-hours a day for travelers who prefer to have someone walk them through the rental car booking process (24/7 and toll-free at 1-888-223-5555)
Whichever means you choose, Auto Europe's best price guarantee and unbeatable customer service are at your disposal before, during, and after your car rental keys have been turned in.

Related Travel Resources from Auto Europe
Enjoy a European Road Trip with Auto Europe
Exert your travel independence with an exciting European road trip with the help of Auto Europe!
Get the Best One-Way Travel Availability
If you're planning a one-way travel adventure, we've got important travel advice for you!