More Unique Travel Experiences with Cheap Weekly Car Rentals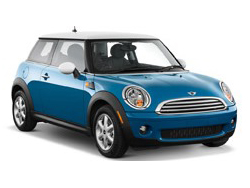 Skip the bustling congestion that saturates group tours and commuter bus-lines and learn more about the convenience of cheap weekly car rentals! Avoid the limitations of train schedules and rising costs of taxi cabs. From quaint villages and sites of historic significance to soaring peaks and lush forests, with our cheap weekly car rentals you can easily visit these out-of-the-way locales at your leisure. Whatever your destination, cheap weekly car rentals with Auto Europe are your passport to a more unique travel experience through Europe and beyond!
What is Considered a Weekly Car Rental?
In everyday vernacular a week is going to constitute a seven-day period of time. With Auto Europe, when you're comparing weekly car rental rates, you'll notice that our prices for five, six and seven-day car rentals are typically going to be the same. That's because we consider a weekly car rental a duration of five to seven days.

Unlike the loosely-termed weekly car rentals, a day is still the equivalent of a 24-hour period. If you pick-up your car rental on a Tuesday at 3:00 PM, the 24-hour clock kicks in and it is due to be returned by 3:00 PM on the date noted on your rental car voucher.

Compare Auto Europe's Weekly Rental Car Rates
If you're on the fence about arranging a weekly rental car or renting a car for a shorter period of time it's worth doing a quick car rental comparison on Auto Europe's website. There are occasions where the cost of renting a car for four-days or less can actually be more expensive than if you simply took the weekly rental car rate.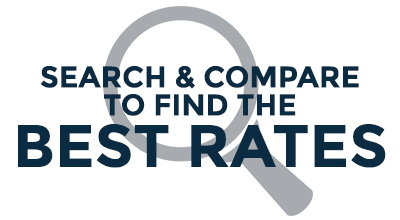 It's also easiest to reserve your car rental for the longer period of time in advance and return it early, than to find that you don't have the option to extend your rental car reservation later. If you're traveling in a peak season, another traveler is likely anticipating the commencement of their own vacation, which includes picking up the car rental that you are scheduled to return. So, for the happiness of all, we recommend arranging the weekly rental car if you have even the slightest inkling that you'll use it.

Arrange Your Cheap Weekly Car Rentals with Auto Europe
One way to arrange cheap weekly car rentals for your next trip is by utilizing the electronic device of your choice to create your rental car reservation online. Whether you prefer to use your desktop computer, laptop, tablet or cellphone, Auto Europe's three-step, car rental booking process quickly and efficiently guides you through confirming your business or vacation rental.

If you're more comfortable speaking directly with one of our car rental agents, call toll-free at 1-888-223-5555. Auto Europe's call center is staffed 24-hours a day for your convenience.

Helpful Travel Resources for Travelers with Cheap Weekly Car Rentals
Savings for Under 25 Car Rental Clients
Cheap Weekly Car Rental to Eastern Europe