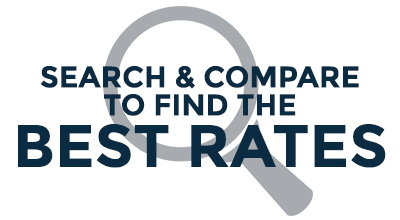 Weekend Car Rental Deals
You're here because you're looking for a weekend car rental, and whether you found us organically, Auto Europe was recommended to you, or you've used our services in the past, you're in the right place! When it comes to finding the best deals on a weekend car rental, Auto Europe is hands-down, the leading provider of international car rental weekend deals for all your travel needs!

Weekend Car Rental Deals for a Couples Romantic Getaway
Have you planned a surprise weekend getaway for two, where the mood of your interlude is expected to exude an air of idyllic romance at every turn? Choosing the right vehicle to enhance the setting is key! Whether you're driving the streets of Paris to a boutique hotel, a restaurant for a candlelit dinner, or London's West End Theatre, Auto Europe can provide you with the most economical weekend car rental deals to make your travel companion swoon.
Weekend Car Rental Deals for Business Travel
As a business traveler, you'll have to decide whether you prefer to be behind the steering wheel and taking your conference calls with a Bluetooth earpiece, or multitasking in the comfort of a private luxury sedan, driven by a professional chauffeur. Whichever way you go, Auto Europe's luxury car rental fleet and prestige services are at your disposal, all for the best weekend car rental rates in the industry.

Car Rental Weekend Deals for Friends and Families
From two-passenger minis to spacious, seven-passenger vans, get the best car rental weekend deals for your travel party when you utilize Auto Europe's simple, three-step booking engine. We're ready to assist your group of college-age travelers, or the family of four in obtaining the right vehicle for your trip.

Last-Minute Weekend Rental Car Deals
If you're already traveling abroad, we can offer you last-minute weekend rental car deals for those spur-of-the-moment decisions that alter the course of your itinerary. A last-minute car rental booking with Auto Europe means that you are arranging a vehicle reservation within 72-hours of the time that you intend to pick the car rental up. You can always create a booking online, or contact our 24-hour call center at 1-888-223-5555 to speak with a rental car agent.

How is Weekend Car Rental Availability?
How is weekend car rental availability you ask? That's a fair question. The weekend is the most coveted and often convenient time for people to take a short trip, (especially if it's a weekend AND a holiday), so availability is going to be impacted. But, with the professional and travel savvy services of Auto Europe, availability of a weekend car rental for your excursion is practically in the bag.

Conventional car rentals, like something you might drive at home, are always the first to go! From compact rental cars, and hatchback wagons, to mid-size vehicles and 7-passenger vans, travelers return year after year to Auto Europe for weekend car rental deals for their road tripping adventures. From there, depending on the party size, driver's will opt to go with smaller, low-cost car class availability like minis and economy car rentals, or upgrade to full-size rental cars and perhaps even luxury rental vehicles.

The next factors that are going to weigh-in on weekend car rental availability are:

Are you traveling to a top tourism city, or a more rural location?
Will you be traveling during a peak, shoulder or off season?

Peak Season Weekend Car Rentals - The top tourist destination cities are always going to have greater car rental fleet availability, but if you're visiting them in the peak season, like Rome, Italy in July, the vehicle availability is going to go down, and fast! Smaller towns and villages will have a more limited fleet of car rentals already at their disposal, but may not have as many demands made upon them.
Shoulder Season Weekend Car Rentals - The shoulder season is the few weeks leading up to or directly after a peak season, which will vary on the country and city that you're visiting. There's a good chance that the weather conditions will still be favorable during the shoulder season, but there aren't as many of your fellow travelers wandering around, thus reducing your wait times at many points of interest.
Off-Season Weekend Car Rentals - It's the off-season for a reason. There are more attractions that are closed for the season or businesses may drastically reduce their hours of operation. The climate conditions are also questionable in off-seasons but, that will depend a lot on your destination. What off-season definitively means is that you are going to have the widest array of car rental availability and by far the lowest prices for your weekend car rental.

Arranging Your Weekend Car Rental with Auto Europe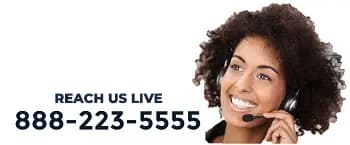 Arranging your weekend car rental internationally with Auto Europe is as simple as one…two…three! Auto Europe's three-step, online booking engine offers a secure means of quickly and efficiently confirming a rental car for your upcoming trip. You can also rest easy knowing if you have questions at any point before, during or after your trip, our offices our staffed around the clock with friendly knowledgeable staff members. Call us toll-free any time at 1-888-223-5555 to reserve your car rental at the guaranteed best rate, or use the secure search form on the left to make your reservation online.