Requesting Supplemental Car Rental Equipment
Are you planning a winter ski trip, traveling with children, or suffer from a distinct lack of navigational savvy? Supplemental car rental equipment and accessories are available at many locations and Auto Europe can help you with the ins and outs of confirming the availability of these important items for your next trip.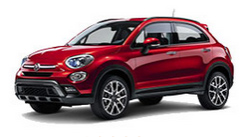 Traveling with small children is an experience that brings a new level of wonder to every place that you visit. Even familiar landscapes take on a different light with a child's unbridled enthusiasm and unique perspectives. It also means that mom and dad are pulling double-duty as baggage carriers and child-wranglers as the inquisitive nature of the young takes its inevitable hold. The last thing you want is to carry extra, bulky equipment like an infant, child or booster seat under these circumstances!
While confirming your car, suv, or minivan rental on Auto Europe's website, you have the option to request important travel accessories. When noting your need for a booster, child or infant seat, include the age and approximate weight of the child at the expected time of travel.
Infant Seat - Age: 0 - 1 year - Weight: 0 - 13 kg. | 0 - 29 lbs.
Child Seat - Age: 1 - 3 years - Weight: 9 - 18 kg. | 20 - 40 lbs.
Booster Seat - Age: 4 - 7 years - Weight: 15 - 30 kg. | 33 - 66 lbs.
These details are necessary as we contact the location to confirm equipment availability. Please keep in mind that in some of the more remote locations, or if you're traveling at peak times, that these items may not be as readily available. Also, any time you are planning to take a piece of equipment from one place and leave it in another, additional fees may apply, or again, might not be permitted on the one-way. Auto Europe is adept at finding solutions to your travel needs.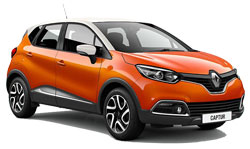 Are you planning a vacation to a winter destination? A ski trip to Switzerland, or Christmas in the United Kingdom are just a few examples of the world's welcoming winter wonderlands that attract travelers every year. Maybe you're destined for warmer climates, but at some point will briefly pass through more snow-laden locales.

As you're arranging your car rental an important fact to consider is that winter travel destinations will require supplemental winter equipment. Winter weather accessories like winter tires, snow chains and ski racks are not something that should be left for the last moment to confirm. Availability of these important items, while more readily available in countries and cities that experience the full array of seasons, can diminish rapidly in neighboring nations who are less touched by winter conditions.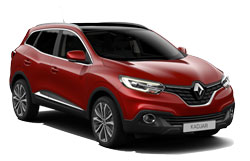 Because not everyone takes a straight-forward vacation, consider your itinerary carefully when making your reservation. If you're planning to visit Italy in January, and want to pick up and drop off your rental car in Rome, but also intend to cross the border of Austria to ski for a couple of days in the Alps, there could very well be snow chains available to rent in Rome, but probably not a ski rack or snow tires as the weather is comparatively more temperate versus a winter destination like Innsbruck, Austria. Some countries may only require the use of snow chains or winter tires during inclement weather, and will let you decide on more hospitable days if they're necessary. If you're caught driving in Germany without a winterized vehicle expect to be fined regardless of whether you're traveling in Germany or only traveling through Germany en route to somewhere else.

Auto Europe can always advise you of the applicable costs and availability of winter tires, snow chains and ski racks, depending on your vacation needs. When creating your car rental reservation online, note all countries of travel in the comments whether they are set-in-stone or not. If you're bringing ski or snowboarding equipment, please indicate how many pairs of skis and/or how many snowboards, so we may correctly make your equipment rack request.

Gone are the days when drivers are forced to rely solely on paper maps, spread across the hood of a car or the eye-sight of a passenger seat navigator to get from place to place. Electronic GPS units are a boon of technology that allows drivers to keep their concentration where it belongs, on the road.

If you would like to confirm the availability of a portable navigation system along with your car rental, as you're creating your rental car reservation online, under the heading Click for Additional Options you will be able to check the box for a GPS unit to indicate your interest.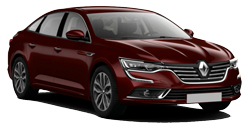 Please be aware that not all car rental locations are able to provide additional equipment like portable GPS units or have a limited supply. If you're traveling one-way with your car rental, the GPS unit may have a one-way fee cost in addition to the GPS rental cost, or it may not be permitted on a one-way. You will be contacted via the email address provided in your online car rental request as to cost and availability, or with an alternate solution to your travel needs.
Supplemental car rental equipment and accessories are paid for locally, in the local currency. Your Auto Europe car rental voucher will note in the comments box of the applicable costs and currency, whether it's a flat fee or a daily charge, and if there is an equipment one-way fee.
More Travel Tips
For more relevant travel tips, check out the following information to assist in planning your next business trip or vacation:
Plan a Road Trip in Europe
Take a road trip along the historic highways and scenic byways of Europe on your next vacation.
Book Your Rental Car Online
Here is Auto Europe's step-by-step, DIY guide to creating your next car rental reservation online.