Car Rental Switzerland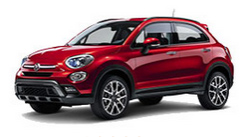 Take a drive through Switzerland, or visit one of many friendly neighboring countries. France, Germany , and Austria are all easily accessible with an Auto Europe rental. Auto Europe offers an extensive rental car fleet and convenient pick up locations throughout Switzerland, so whether you want to tour the Alps or experience the nightlife of Zurich, finding the right place to pick up your vehicle is never a problem! When you arrange for a private chauffeur service in Switzerland, your ride comes to you! Rent with Auto Europe and be on your way to a great Swiss vacation.
Switzerland is best known for its neutrality and financial stability. Tour the country with an Auto Europe rental and take a deeper look into this charming, friendly and active nation. Book a rental car online and plan you Swiss vacation in advance. Auto Europe has fully refundable rates, so you never have to worry about changing plans. See our helpful frequently asked questions page with questions about the rental process, or call one of our friendly agents toll free, at 1-888-223-5555.
Explore Switzerland by Car Rental
In the summer you can enjoy the mountains and lakes of the Swiss countryside. Camping, cycling, hiking and fishing are just some of the ways to make the most of Switzerland's natural beauty. Visit charming towns nestled in valleys, such as Interlaken. Wintertime provides plenty of enjoyment as well, with ski resorts throughout the Alps. The city life in Zurich, Geneva and Bern is lively and eclectic. Zurich in particular is known for its music and club scene. Whether you hike or ski, enjoy relaxing in a café or sleeping under the stars, Switzerland's accommodating atmosphere has something for everyone. Be sure to visit Auto Europe's driving information page with questions about driving in Switzerland or surrounding nations.
Book with the Best Car Rental Companies in Switzerland
Booking with Auto Europe means paying less than you would when booking directly through any other supplier. Compare prices of rental cars in Switzerland including Hertz, Sixt, Budget, and more; no matter who you choose, you're in good hands with Auto Europe. Whether you need a station wagon or minivan, Auto Europe has you covered.
Additional Car Rental Services in Switzerland
Whatever your transportation needs are, Auto Europe can provide the perfect Switzerland car rental to make your next trip convenient and affordable. We take pride in guaranteeing the lowest rates for your vehicle needs. Compare daily car rental rates with luxury, chauffeur, or any type of transportation to find the best option for you and your fellow travelers.
| | | | |
| --- | --- | --- | --- |
| | | | |
| Luxury Car Rental Switzerland - Treat yourself to a exquisite ride that offers enhanced performance and comfort. Auto Europe's Switzerland luxury car rental options include vehicles from Audi, Mercedes, Range Rover, BMW, and more. | Motorhome Rentals Switzerland - With a motorhome rental in Switzerland you can see all the sights Switzerland has to offer and enjoy the country to the fullest, while having all the amenities you would enjoy at home. | Economy Car Rental Switzerland - Economy class vehicles are efficient, low-cost rental cars perfect for small vacations and short-term travel. Economy cars are highly efficient, and are great for couples, students, or small groups looking to travel through Europe on a small budget. | Switzerland Full Size Car Rental - A full size rental car in Europe is a great option for families or groups looking for a large and spacious vehicle. |
---
Frequent Questions About Renting a Car in Switzerland
How Old Do You Need to Be to Rent a Car in Switzerland?
In order to rent a car in Switzerland through Auto Europe you are required to be a minimum of 20 years old and have had your driver's license for at least 1 year. Age requirements can vary depending on the vehicle category and rental supplier. If you are a younger driver between the ages of 20-24 there is a possibility that you may be required by some suppliers to pay a young driver surcharge of about $10-21 CAD per day.
Can I use my license to drive in Switzerland?
Although carrying an international driver's license in Switzerland is not required by law, it can be very helpful to have one available while traveling in Switzerland and other countries in Europe. The international license is good not only in Switzerland, but France and many other nearby European countries - with this license, you can enjoy your vacation in Switzerland without restriction!
Can I drive my rental car into neighboring countries?
Many of the vehicles rented in Switzerland through Auto Europe are allowed to travel in most Western European countries without any restrictions. However some specific vehicle categories including luxury vehicles, 4x4s, large vans and some automatic vehicles may have travel restrictions due to insurance regulations that are placed on them.
Restricted Countries
Rentals that commence in Switzerland cannot travel into the following countries without advance notice and approval from Auto Europe: Africa (Morocco, Tunisia, Algeria etc) Albania, Bosnia, Belarus, Bulgaria, Czech Republic, Croatia, Estonia, Greece, Hungary, Latvia, Lithuania, Macedonia, Moldova, Montenegro, Poland, Romania, Russia, Serbia, Slovenia, Slovakia, Turkey and the Ukraine.
NOTE: If there is a possibility that you will travel into any of the countries listed above please advise Auto Europe as travel into most if not all of these countries may be arranged with sufficient notice. Not all vehicle categories may be permitted an additional fees may apply.
Find more questions and answers about car rentals in Switzerland with Auto Europe.