Car Rental Bern, Switzerland
With a rental car in Bern, Switzerland, you can get around town with ease. Although you can turn to public transportation, there is a good chance that you will find it to be a bigger hassle than what it is worth. Public transportation is time consuming and prevents you from exploring the area as what you would like. This is no way to spend a holiday in the special Swiss city. Bern is a city with a population of 138,809 people. The city is the fourth most populated in Switzerland, and serves as the capital city. Bern residents mostly speak German, and the city's great center has been classified as a UNESCO World Heritage Site. Cities located within close to proximity to Bern include the Bernese Alps, which is located about 20 miles away.

Pick up your car rental at the Bern Railway Station, Bern Airport, or any of the convenient downtown offices and start enjoy the city!


Discover Switzerland with a Car Rental in Bern, Switzerland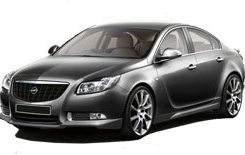 With a car rental in Bern, Switzerland, you are free to enjoy your time to the fullest and can visit the many different attractions offered to the visitor. No matter what interests you, Bern offers you the chance to explore it all. Bern is a medieval town, with lots of great architecture that displays this. You can find a lovely array of sandstone building, fountains, and historical towers in Bern. Albert Einstein worked in Bern at one time, and to honor his presence, there is the Albert Einstein Museum. This fascinating museum was once Einstein's home, and nowadays has a number of special attractions inside.

In addition to the Einstein Museum, there are several others that are worthy of your time. This includes the Museum of Fine Art, the Museum of Natural History, and the Swiss Alpine Museum. Make sure that you plan visits to each of these museums. The clock Tower is a main Bern attraction. The clock tower was constructed in 1191, and has served as a working clock since the 1500s. Four minutes before the hour, the cuckoo puts on a show that all can enjoy. These are just some of the attractions for you to visit while in Bern. As long as you have a rental car in Bern, Switzerland, there will be no trouble enjoying these activities and many more.

Book a Rental Car in Bern, Switzerland with Auto Europe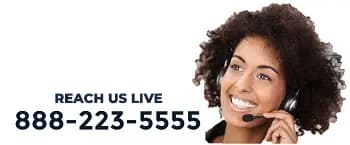 When you're ready to book a rental car in Bern, Switzerland, there are many companies who can make the arrangements. None of those companies can come close to offering you the same results as Auto Europe. You can expect prompt, courteous service from professionals who care about your needs. But that's just the start of what you will find from Auto Europe. You can choose from a large inventory of vehicles, including sports car rental, monthy car rentals and more. And, the best rates are always available no matter what your choice of rental car. When you're ready to book with the best, Auto Europe is available with a call to 1-888-223-5555 24 hours per day, 7 days per week.