Hertz Switzerland: Always a Great Choice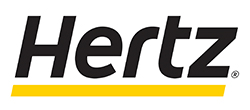 Hertz Switzerland is a trusted company that leads the way in car rentals. With a history that spans 90 years and a reputation for providing quality and affordable rentals throughout the country, there's no wonder that you are interested in this company for your rental. However, if you choose to book your Hertz rental through Auto Europe, you can get a whole lot more of what you love from the company that you trust.
Auto Europe has a special relationship with Hertz Switzerland. For many years now we have rented a high volume of cars from Hertz and we receive rental discounts because of this volume. You will notice our prices are lower than anywhere else, including the Hertz website. We offer a price match guarantee, so if you happen to find a lower rate, we will beat it for you.
Not only do you get the pleasure of getting the best rates when you book through us, you can also take comfort in knowing that we have award-winning customer service agents who will handle all of your questions, concerns, and rental car needs. We are based in the U.S., so it is certainly easier to get in touch with us rather than a company in Switzerland! And since we take care of all concerns that you have, you have so much less to worry about.
Hertz Switzerland has many different pick-up and drop-off locations scattered throughout the country. From the airport in Geneva to the train station in Basel and all cities in between, there is a Hertz rental agency nearby your travel location. Choose a daily or weekly rental, and ensure that you are never without the vehicle that you need.
Popular Hertz Locations in Switzerland
---
Frequently Asked Questions about Renting a Car in Switzerland
Can I rent a car without a credit card in Switzerland
Auto Europe is aware that not absolutely all individuals use a credit card, so Auto Europe makes it possible for drivers to rent a car without having a credit card. In Switzerland, we partner with respected suppliers that permit travellers to book with methods of payment like debit cards. Feel open to give us a call 24-7 at 888-223-5555 with all questions or concerns.
Can I obtain car rental insurance through my credit card company?
For auto rentals in Switzerland, third party insurance plans are generally supplied from significant credit card providers, such as Visa, MasterCard, Discover and AMEX. Make sure you understand that third party insurance policies may vary between each significant credit card supplier. Figure out what insurance policy ultimately accommodates your travel plans in Switzerland and leave for your getaway confidently.
Why book a car rental in Switzerland with Auto Europe?
With sixty years of expertise within the auto rental industry, Auto Europe provides our clients with superb rates and service. Our connections with these suppliers gives us the opportunity to provide our customers with great rates inside the industry and offer around 20,000 pick-up locations worldwide. With added 24/7 live customer service, Auto Europe offers all travelers with several reasons to book with us.
---
Hertz Switzerland & Auto Europe
If you want to make your trip to Switzerland easy, book with us and get things done. You will love our lower rates, all of the extras, and the ease of communication that we offer.
Rental Cars with Auto Europe and Hertz Switzerland
No matter what kind of car you need, Hertz Switzerland has it available for your needs. Small families, individuals, groups, luxury travelers - everyone can find something great with Hertz.
If you have a rental car in Switzerland, make sure that you pick a luxury ride. Switzerland is a wealthy country that sees many upscale visitors who have come to enjoy mountain climbing, hiking, delicious food, and more. Hertz offers a nice collection of upscale cars that will help you fit right in while in the country.
This includes:
Mercedes E Class
Alfa Romeo Giuletta
BMW 7 Series
Jaguar F-Type
Jeep Renegade
BMW 3 Series
... and more!