Hertz Germany: Your Number One Car Rental Agency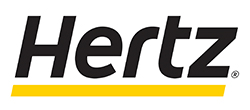 If you're soon to be visiting Germany, be sure that you give us a call to book your rental car before you leave. Auto Europe has built a solid reputation with Hertz Germany, and we can help you book a great car for your trip at the absolute lowest price around. You see, we've been working with Hertz for a very long time and, thanks to the large number of rentals we book through the company, we get a significant discount. We offer this discount to you, so booking with us means that you will always get the best rate while still having the chance to deal with a rental agency you've come to trust.
Popular Hertz Locations in Germany
A Look at Hertz Germany
Hertz is a name that the locals have come to love just as much as you. Hertz has a reputation of providing high-quality cars, offering good prices and all of the extras that you want. When we come into the picture we only add to the greatness that you've already come to love from Hertz. Whether you're traveling to see the big city lights in Frankfurt, want to visit the awesome museums in Munich or are on a road trip through several cities, Hertz offers a plethora of vehicles to accommodate your needs perfectly.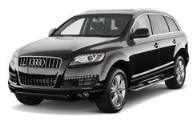 Popular vehicles to rent in Germany include everything from economy cars that are good on gas to opulent luxury cars, SUVs, Hertz family size cars and everything in between. Hertz has all of these vehicles ready for your rental and both daily and weekly rates are available, with discounts if you need your rental for a period of 7 days or longer. Vehicle rentals can be arranged in any Germany city, with easy pick-up and drop-off locations available in each. Hertz will sometimes offer a free child safety seat if you're traveling with children, as well.
We handle all of the interactions and, thanks to our award-winning customer service, we're sure that you will enjoy this. Whether you have a problem with your rental or need help in another way, we have agents who answer phones 24 hours per day. We never let you go it alone.
There are many advantages that come your way when you choose to book your Hertz rental with us here at Auto Europe. We'll get you the lowest possible rate on your rental and exceed all of your expectations. If you've yet to work with Hertz and Auto Europe, now is the time to change that. We are not the average car rental company, and we know that you will be pleased with what we can offer to you. renting a car has never been so easy!
---
Frequently Asked Questions about Renting a Car in Germany
Can I rent a car without a credit card in Germany?
Auto Europe is aware that not absolutely all drivers have a credit card, so Auto Europe allows drivers to rent a car without using a credit card. To support travelers who don't have a credit card, a multitude of our suppliers in Germany allow our clients to rent a car using a debit card. In case you have any questions concerning renting a car without using credit card in Germany, contact one of our helpful booking specialists at 888 223 5555.
Is car rental insurance required in Germany?
The bare minimum criteria for auto rental insurance in Germany is third party insurance and without it, travelers cannot simply drive their car from the supplier lot. Fortunately for our customers, Auto Europe works to make renting a car simple and includes both third party liability and fire insurance in all of our fantastic rates. As a result, you'll be able to pick-up your auto rental with ease and get on your way.
Can you guarantee a car rental in Germany with automatic transmission?
Yes, a lot of suppliers in Germany allow you to guarantee an auto rental with automatic transmission. In the event you don't see the automatic transmission selection in our booking engine, we encourage you to reach us toll-free and 24/7 at 888 223 5555 for assistance.
---
Hertz Germany Reviews
What do others have to say about Hertz in Germany? Don't wonder when we have the facts. Take a look at our site to help you decide if Hertz is the right car rental agency for your needs. You'll be glad that you took the time to learn these details and you'll be able to book with confidence, knowing that you're choosing the best in the business!