Hertz Belgium: Great Selection, Service & Rates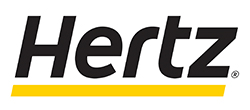 Hertz Belgium is a leading car rental agency that has built quite the name for themselves over the last 90 years. The company is now one of the most trusted agencies in the world, with millions of bookings taking place each and every year. If your travels will see you in Belgium soon, there's a good chance that Hertz is the company that you want to do business with. It's not that you have anything against the others; many travelers trust Hertz and are confident in their services. We understand how you feel. Auto Europe has been booking rental cars with the agency for many years now, building a unique relationship that is important for good business. That relationship has given us access to deep discounts on the cost of rentals and when you choose to book your Hertz rental car with us, we'll pass on the savings to you and offer so much more.
Hertz Belgium has been a leading car rental agency for more than 90 years. During this time the company has had the chance to build their reputation by offering quality cars, exceptional prices and an overall amazing value. Hertz Belgium has pick-up and drop-off locations scattered throughout the country so you never have to go very far to find your car. With a large selection of vehicles available for rental by the day or by the week, Hertz has the perfect car to suit the needs of each and every Belgium traveler, from economy deals to Hertz full-size cars.
Popular Hertz Locations in Belgium
The Auto Europe Advantages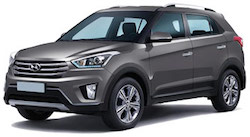 The advantages of working with us for your Hertz rental car include:
We guarantee that we'll get you the lowest rate for your Hertz rental car with a price match guarantee.
We are based in the U.S., making it much easier to get in touch with us
Our 24-Hour award-winning customer service ensures that someone is there when you need them
We handle all needed correspondence with Hertz. Due to our solid reputation with the company, we always get quick answers and favorable results.
We have been doing this long enough to know that customers want only a few things to keep them satisfied. We go above and beyond to provide that complete package from start to finish. If you want to book a Hertz rental car, we urge you to book through us. You will get the Hertz advantages plus so much more!
---
Frequently Asked Questions about Renting a Car in Belgium
Can I rent a car with unlimited mileage in Belgium?
Unrestricted mileage rentals are available in Belgium and are available through many of our trusted suppliers. Standard car rentals are commonly supplied with this option, on the other hand, there can be restrictions on vehicle styles including luxury rentals and SUVs. Imposed limitations may vary, based on your specific auto rental supplier.
Is zero deductible car rental insurance available in Belgium?
In Belgium, zero deductible insurance coverage is offered and Auto Europe offers our clients with superb rates concerning this insurance policy. Rather than buying basic insurance coverage right from your specific supplier at the pick-up counter, take into consideration our rates on zero excess insurance. You'll find that our rates are usually more affordable than the simple insurance coverage offered from suppliers.
Can you guarantee a car rental in Belgium with automatic transmission?
In most destinations, yes, you are able to guarantee a car rental with automatic transmission. If you don't find the automatic transmission option in our booking engine, we recommend you call us toll-free and 24/7 at 888 223 5555 for assistance.
---
Check Out Hertz Belgium Reviews
If you want to learn more about Hertz and how we make it easier to book your vehicle with the company, take a look at our customer reviews. Whether you're traveling to Belgium for business or pleasure or want a simple car or something luxurious, together with Hertz we can get your Belgium car rental needs taken care of.