Hertz Italy: Rave Reviews for Our Trusted Supplier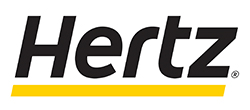 If you've come to trust Hertz it's easy to understand why. You probably want to continue using their service by booking a car with Hertz Italy, and we can help you do just that. We have built a close relationship with Hertz, allowing us to serve as your personal mediator and book a great Hertz vehicle at the best price. Our large volume of rentals through Hertz each year allows us to receive pretty hefty discounts and we spread the savings on to you. The benefit of booking with Hertz, the name you trust, while getting the best rates is a deal that you cannot refuse. If you've never booked with Hertz, you're certainly going to love the new experience!
Popular Hertz Locations in Italy
A Look at Hertz Italy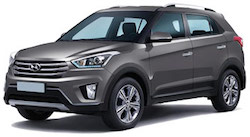 Hertz Italy has rental locations available throughout the country. And those rental locations are made even easier to access when you use Auto Europe, whether you're looking for a car with Hertz Rome or at one of the company's many other locations. We make sure to keep things easy for each and every customer that we serve.
Hertz Italy has been providing rental cars for more than 90 years. They have built a reputation as being a company that cares about their customers, and here at Auto Europe we have those very same values. When you use our car rental booking agency, we can get you booked at locations like Hertz Florence at the best price while providing you the assurance of U.S. based customer service available 24 hours per day, 7 days per week, as well as the ease of booking that we offer. While based in the U.S., we are experts in European travel, including trips to Italy. We make sure that your trip to Italy is all that you hoped for it to be and so much more!
---
Frequently Asked Questions about Renting a Car in Italy
Can I rent a car in Italy if I am under 25?
In Italy, if you are in between the ages of 21-25 you'll be able to rent a car with no fuss. Younger drivers are typically charged with added expenses, so check for day-to-day "young driver surcharges." Age related expenses may differ dependent upon your pick-up location and your particular auto rental supplier.
Is zero deductible car rental insurance available in Italy?
In Italy, zero deductible insurance is offered and Auto Europe provides our clients with exceptional rates for this insurance coverage. Avoid the worry of buying an insurance plan at the supplier's pick-up counter and benefit from our pre-paid insurance packages. The majority of Auto Europe zero deductible insurance plans have remarkably great rates when compared to large supplier's standard insurance coverage plans, so take into consideration our rates.
Why book a car rental in Italy with Auto Europe?
Auto Europe has over six decades of expertise within the auto rental industry and delivers exceptional rates. Our relationships with these suppliers permits us to provide our customers with outstanding rates inside the industry and feature over 20,000 pick-up sites throughout the world. With additional 24/7 live customer service, Auto Europe provides all travellers with numerous good reasons to book with us.
---
Auto Europe and Hertz Italy
Italy is one of the most beautiful countries in the world. Whether you want to rent a car with Hertz in Venice to take part in the history, art and stunning countryside, have a road trip planned or want to tour with a car rental from Hertz Milan for the great food and shopping, we have the perfect vehicle for your Italy car rental needs. Popular car selections in Italy include an assortment of vehicles, from economy cars to SUVs and vans, all of which are offered by Hertz. You will love turning heads in one of these cars while enjoying all that Italy has to offer. With all of the money that you will save booking with us, you can do more while you're in town. What could be better?
If you don't want to take our word for it, why not check out what some of our customers have to say? We are proud that we have touched the lives of so many travelers that they want to tell you about it. It is time to book with the best and get the service you deserve!