Hertz Car Rentals in Venice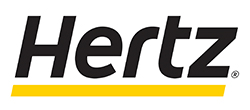 Hertz Venice offers high-quality rental cars for your trip to the city. Both business travelers and vacationers will find the services offered from Hertz to thoroughly meet their needs. Hertz offers quality that you can count on with affordable pricing and great customer service, and we can make your Hertz Venice rental even better. You might be surprised at what we can do for your car rental needs!
Hertz offers convenient, easy pick-up locations scattered throughout the city of Venice. This includes car rentals at Venice Airport and Railway Station. Hertz has been offering car rental service for more than 50 years now, and has become a leader in rental services. They've built a quality reputation for treating customers the way they want to be treated, and you can always count on Hertz to give you what you want in your rental.
Auto Europe Partners with Hertz
Auto Europe gives you a plethora of additional benefits when booking with Hertz in Italy. First, we'll get you even better prices. That's right; we can get you the lowest priced car rental from Hertz in the car rental game. We aren't just saying it; we guarantee it. We have had a close working relationship with Hertz for many years now. We rent a large number of vehicles from them each year, and we get nice discounts for these numbers which we pass on to our customers to offer you the absolute lowest rate around.
We will also handle all of your needs should you have questions or concerns after you have made your reservation. It is much easier for us to reach Hertz, so we can get your problem solved quickly. We are based in the U.S., and it is easy to pick up the phone and reach us should you need us. And, we offer you the same high quality service as you expect from Hertz. Our award-winning customer service team is glad to handle your inquiry day or night. We never close, and are open 24 hours per day, 7 days per week.
Choose the Perfect Car Rental from Hertz for your Venice Trip
Hertz Venice offers many different vehicles for you to choose from. Their fleet selection includes everything from practical and affordable cars to prestigious cars that will turn heads. If you are headed to Venice to make an impression, you're sure to love the Mercedes C Coupe or the Range Rover. If you want something simple, a compact or economy car is sure to be a good choice. Hertz offers your choice of these cars and many others with daily, weekly and monthly rental available.
---
Book with Hertz at the Top Airports in Venice
In Venice, Auto Europe works with Hertz at the major transportation hubs in the city - including Marco Polo Airport. At this convenient rental office, our clients can pick-up their vehicle with ease and travel around this popular tourist destination at their own pace.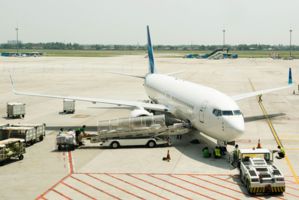 Hertz at Venice Marco Polo Airport
Location At Venice Marco Polo Airport:


Viale Galileo Galilei 30

,


Venice

,

Italy

30010
Local Telephone Number:


+0039-0415-416075
Hours of Operation:


Mon - Sun: 8:00 AM - 12:00 AM
Book a Rental Car at Venice Marco Polo Airport
---
Book with Hertz at Popular Train Stations in Venice
If you are arriving in the city by train, Auto Europe additionally works with Hertz at their car rental office in close proximity to the station. Travelling by train is very popular in Italy and is a common way of reaching the city. Compare rates in our booking engine and find the ideal rental car for your trip to Venice.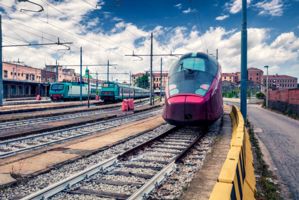 Hertz at Venice Mestre Rail Station
Location At Venice Mestre Rail Station:


Via Cappuccina, 169

,


Mestre, Venezia VE

,

Italy

30172
Local Telephone Number:


+39 041 538 3668
Hours of Operation:
Mon - Fri: 8:30 AM - 12:30 PM & 2:30 PM - 6 PM
Sat: 8:30 AM - 12:30 PM
Sun: CLOSED
Book a Rental Car at Venice Mestre Rail Station
---
More Hertz Car Rental Pick-Up Locations in Downtown Venice
If you are planning on picking-up your rental after arriving in the city or are simply not traveling to Venice's major transportation centers, Auto Europe works with Hertz at a selection of downtown car rental offices. In some cases, picking-up a rental car from an airport or rail station can be expensive and inconvenient for your travel plans. So, these downtown offices provide a great alternative and opportunity to immediately immerse yourself in everything Venice has to offer. Use our booking engine to find a great rate on the rental car best-suited for your plans and save when you book with Auto Europe in Venice.
Hertz Venice Downtown Office
Location at Hertz Venice Downtown Office:


Piazzale Roma, 496-E

,


Venezia VE

,

Italy

30135
Local Telephone Number:


+39 041 528 4091
Hours of Operation:
Mon - Fri: 8:30 AM - 12:30 PM & 2:30 PM - 5:30 PM
Sat 8:30 AM - 12 PM
Sun: CLOSED