Hertz Rent-A-Car: Auto Europe's Trusted Partner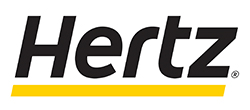 The Hertz Corporation is one of the world's largest car rental companies, as it handles more than 30 million rentals world wide every year with approximately 6,500 locations in more than 140 countries. Hertz strives to be the lowest cost, highest quality and most customer focused rental company in every market. The way they plan to achieve this goal is by focusing on and balancing customer satisfaction, employee satisfaction and asset management. Check out the various car classes Hertz has to offer.
Auto Europe takes pride in helping individuals rent vehicles in destinations around the globe for the lowest rates in the industry. We have been working with suppliers who offer the highest level of customer service and the best fleet selections to our clients for over 60 years.
Popular Locations to Rent a Car with Hertz
Why We Trust Hertz Car Rental
Hertz has built its global brand on five basic beliefs: To treat customers honestly and ethically; to always treat employees with dignity and respect; to provide the highest level of customer service and quality vehicles; to differentiate themselves through innovation; and to use profits and market share to measure how efficiently they achieve those goals. Hertz has been one of Auto Europe's trusted suppliers for decades and we are confident that you will receive exemplary service for the duration of your trip.
Frequently Asked Questions About Renting a Car from Hertz
Can I use a debit card to pay for my Hertz booking?
The easiest way to reserve your car is to use a credit card, American Express, MasterCard, or Visa. If you have questions about paying with a debit card or other form of payment we do have options, give us a call at 888-223-5555 to find the best one for your booking.
Can I cancel my Hertz booking?
Unless otherwise noted in your rental agreement, all Hertz rentals booked through Auto Europe can be canceled up to 48 hours before pick-up time free of charge.
Can I return my Hertz rental to a different location?
Auto Europe can book one-way car rentals for travelers looking to pick up in one place and return to another. Enter your destinations and dates in the booking engine above to compare all your options with Hertz and our other popular suppliers like Avis, Enterprise, and more. Most one-way car rentals will charge an additional "drop fee" for returning the car to a different location.
Car Rental Insurance with Hertz
Travelers and vacationers booking a rental car with Hertz will have the option to add additional insurance coverage to their vehicle in the rental car booking process. All Auto Europe "Basic Rates" include Value Added Tax (VAT), liability insurance, and fire insurance. In Italy drivers are required to have CDW insurance and theft protection insurance for all vehicles. Some other cities in Europe, with Paris being one of them, require these additional insurances as well. Travelers can save money by purchasing rental car insurance when they book their car rather than paying a higher daily rate when you pick-up your rental vehicle. In a sampling of Hertz rentals in European cities, we found inclusive insurance rates tend to add on between $5-$15 to your Hertz rental rate daily. The highest level of insurance available, no deductible, extended insurance coverage, adds on an extra $15-$25 to the daily rental rate.
Insurance Coverage Breakdown
Basic Insurance: Included with all Auto Europe rentals, VAT included, liability insurance and fire insurance.
Inclusive Rate w/ Deductible: All of the Basic Plan plus CDW insurance with a deductible, theft protection with a deductible, and roadside assistance.
No Deductible, Extended Coverage: All of the Basic Plan plus CDW including damage to wheels, glass, underside, roof with a zero deductible, theft protection with a zero deductible, and roadside assistance.
Hertz Rental Car: Environmental & Community Involvement
Hertz offers rental car fleets that are comprised of environmentally friendly vehicles all featuring EPA highway fuel efficiency ratings of 28 miles per gallon or better; which are called the Green Collection. The company also has an agreement with Nissan to offer electric cars to certain U.S. and European locations. Hertz has stated that they will also begin to supply electric and plug-in hybrids from other manufactures, including General Motors, Toyota and Mitsubishi.
As a provider of rental and car sharing programs, Hertz is in a unique position to help deliver innovative mobility solutions to local residents and travelers around the world. The company continuously brainstorms ways to enhance the communities in which they are part of. Providing financial funding and service contributions to both local and national charities and worthy organizations are one way that Hertz hopes to provide a lasting and meaningful contribution to those communities. The company is a proud sponsor of the United Way, American Red Cross, Make-A-Wish Foundation, National Multiple Sclerosis Society, Habitat for Humanity and numerous local organizations.
Book Your Hertz Car Rental through Auto Europe and Save!
Planning your next vacation just got easier. Use our secure booking engine above or call us toll-free at 1-888-223-5555 to make your reservation; thanks to our long-standing relationships in the industry we can guarantee the absolute lowest rate on your Hertz car rental! Auto Europe is able to assist you with all aspects of planning your trip. If you have any questions, feel free to review our car rental FAQs or call one of our friendly agents for more information.