Hertz Car Classes: Our Hertz Car Rental Fleet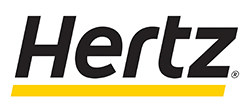 If you want the guaranteed best rates on all Hertz rental cars, you'll find them quickly and easily through Auto Europe! In addition to offering the lowest prices, we're also committed to providing a superior rental experience, which is why we've created this Hertz car classes guide to help you choose the perfect vehicle.
If you are interested in reading more about our other highly trusted suppliers, you can do so by following the link. You can also continue to read more in relation to Hertz's policies and services here. Don't wait and reserve your Budget rental car from Auto Europe today.
Follow the link below to edit your Hertz car rental through Auto Europe, or call the numbers to have any rental question answered by award winning customer support teams. Contact us today and save more!
Necessary Paperwork to Collect Your Hertz Rental Car
If you are planning to pick up your Hertz rental car, be sure to have all of your documents ready to present to the rental agent prior to arriving at the office. These include the credit card in the driver's name, valid driver's license, International Driver's Permit (Required by a few countries) and your Auto Europe rental voucher.
Hertz Car Rental Additional Options
Customers have the ability to select additional options like child seats, GPS rentals, additional drivers and more when making their way through the booking process. By doing this at the time of booking you are not only able to ensure that all of your needs will be addressed well ahead of time, but also give you the opportunity to save more than when waiting until picking up your Hertz rental vehicle.
Hertz Car Classes: Fleet Overview
Hertz has a wide variety of vehicles available to rent across the globe. These include compact, economy, full-size, luxury, SUVs, vans and more for you to choose from. Below you will find a more in depth look into the various classes available to rent from Hertz.
Hertz Economy Car Rental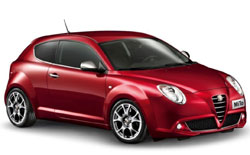 A Hertz economy car rental is the perfect solution to crowded buses and expensive taxi cabs. With everything from 2/4-door coupes to wagons and beyond, from a wide selection of trusted models, you're sure to find the perfect car for your travels in the Hertz economy fleet.
Popular Hertz Economy Rental Car Models: Hyundai i30, Seat Leon, Fiat Panda, Ford Fiesta, Lancia Y, Fiat Punto, and many others.
Hertz Compact Car Rental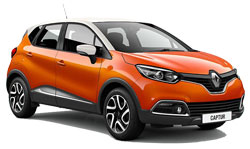 When saving money is a top priority, but you need a little extra room for passengers and luggage, a Hertz compact car rental is the way to go. These versatile vehicles are fun to drive, and you can take your pick from many popular makes and models with Hertz.
Popular Hertz Compact Rental Car Models: Peugeot 2008, Renault Captur, Volvo V40, Ford Focus, Fiat 500L, Opel Meriva, and many more.
Hertz Mid-Size Car Rental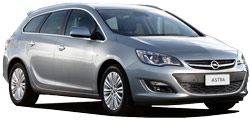 Consider a Hertz mid-size car rental for your next trip and you won't be disappointed in the value and comfort offered. Choose from an array of reliable makes and models in the Hertz fleet, including cross-overs, wagons, and more.
Popular Hertz Mid-Size Rental Car Models: Ford C Max, Opel Insignia, Ford Mondeo, Lancia Delta, and many others.
Hertz Full-Size Car Rental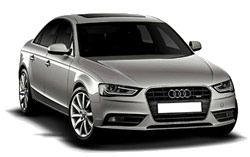 A Hertz full-size car rental is an excellent choice thanks to increased cabin space and the benefit of a separate trunk to safely lock your belongings. You'll be traveling in style and your passengers will thank you with a family size rental car from Hertz.
Popular Hertz Full-Size Rental Car Models: BMW 3-Series, Peugeot 508, VW Passat, Mercedes C Class, Audi A4, and many others.
Hertz Luxury Car Rental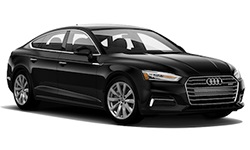 Discover a higher level of travel leisure the next time you vacation with a Hertz luxury car rental. With a premium fleet of well-known makes and models including Mercedes and BMW, these high-end options from Hertz never fail to impress.
Popular Hertz Luxury Car Rental Models: BMW 5-Series, Mercedes E Class, Audi A8, Mercedes S Class, Jaguar XJ, Audi A6, and many others.
Hertz SUV Rental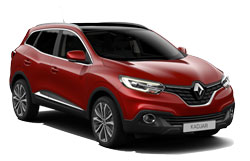 Versatility is the name of the game when it comes to booking a Hertz SUV rental. With many different options ranging from 4x4s to luxury SUVs and everything in between, these reliable options will enable you to take on any weather or terrain in comfortable confidence.
Popular Hertz SUV Rental Models: Volvo XC60 and XC70, Subaru XV Crosstrek, Ford Kuga, Mercedes GLK, and many more.
Hertz Van Rental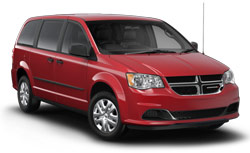 Traveling with multiple passengers can be a hassle, but it doesn't have to be! When you choose a Hertz van rental you'll have plenty of space for the whole family, so you can travel together in comfort and convenience.
Popular Hertz Van Rental Models: Ford S Max, Ford Transit Minibus, Ford Galaxy, Mercedes Vito, Kia Carens, and many others.
---
Hertz Rental Car Frequently Asked Questions
Does Hertz Allow After Hours Drop-Off?
Yes! Hertz does allow after hours drop off. Be sure to park your vehicle in the appropriate Hertz area, note the return time on the rental agreement and turn the keys and rental agreement in the drop-box. Even though it is possible to return your car outside of business hours, we still recommend returning it within your designated rental time on your Auto Europe rental voucher.
Does Hertz Allow One-Way Rentals?
Yes! Hertz allows drivers to pick-up their rental car in one location and drop off in another. Please keep in mind that in some instances one-way rentals will incur an extra fee, especially if dropping off across the border. Click on the link to learn more about one-way rentals with Hertz and Auto Europe!
Does Hertz Rent Luxury Vehicles?
Yes! Hertz has a large selection of luxury/premium rental cars for you to choose from. Save more on your Hertz luxury rental by reserving your vehicle with Auto Europe today! Follow the link to learn more about the different luxury vehicles available through Auto Europe.
---
Auto Europe's Trusted Rental Car Suppliers