Europcar: Our Trusted Car Rental Supplier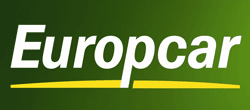 Europcar is an international car rental company that specializes in leisure and corporate rentals. The company was founded in 1949 and has grown to operate a fleet of over 200,000 vehicles at 3,300 locations in 150 countries. Although the company is international, the brand is best recognized in the larger European countries, particularly, Germany, France and the United Kingdom.
Auto Europe has been specializing in helping clients rent cars in Europe and other destinations around the world for nearly 60 years. Over the years, we have creating many prosperous partnerships within the car rental industry. Europcar has been one of our most trusted suppliers for decades and we are confident that you will receive impeccable service throughout your trip. Review our car rental FAQs for more information regarding booking a car with Auto Europe.
How is Europcar Different?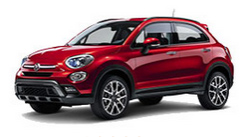 Europcar takes pride in being the world's leading leisure car rental company and are committed to delivering the best car rental experience possible. There are a few ways in which they fulfill this promise. One way is by offering new rental cars to clients, as the majority of their cars are less than six months old. Clients are also offered 24 hour road side assistance so you will never feel stranded or alone if you get a flat tire or experience other vehicle problems. No matter the time or place, service personnel will meet you and get you back on the road! Europcar offices that are located in most major airports are open 24/7, so if your flight has been delayed or you are traveling on a red-eye they will stay until you arrive at the airport.
Whatever your travel needs, Europcar can accommodate you. Whether you need a luxury car, small car with an automatic transmission, minivan or truck; there is a vehicle waiting for you! The company offers reliable cars from leading manufactures that will help you explore your destination to its fullest.
Why We Trust Europcar
The fleet selection at Europcar has a much lower emission than the European average and the company offers a range of vehicles that have the latest innovations in regards to green technology including hybrid cars, vehicles with lower fuel emissions and flexifuel vehicles. Recently Europcar has teamed up with ClimateCare to offer clients the ability to offset their CO2 emissions when they choose to rent a car with them. Offsetting enables drivers to neutralize their emissions by funding sustainable energy projects that reduce CO2.
Europcar is owned by the French investment firm Eurazeo. The firm has owned Europcar since it was sold by Volkswagen in 2006. Company headquarters are located in Saint Quentin en Yvelines, France. In September of 2008 the company announced the signing of a major agreement with Enterprise Rent-A-Car, the largest car rental company in North America. Together, Europcar and Enterprise offer a fleet selection of more than 1.2 million vehicles at roughly 13,000 locations in about 150 countries forming the world's largest car rental network.
Special Car Rental Deals with Europcar through Auto Europe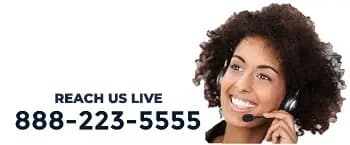 Auto Europe can find you special car rental deals with Europcar that you won't find anywhere else. Thanks to our unique relationship with this trusted rental partner, Auto Europe is able to guarantee the absolute best rate on your Europcar car rental. Simply use our secure 3-step booking engine to browse our rates and get a free quote; you won't be disappointed in our prices and you'll have peace of mind knowing that you're booking with a reputable supplier like Europcar!