Fox Rent a Car: Helping Auto Europe Book the Best Bargains
Fox Rent a Car is still relatively new to the world of car rentals but ever since the company's founding in 1989, Fox has been taking the industry by storm. It all began with one location at Los Angeles International Airport where the privately owned Fox staked its claim in the auto rental business as a discount supplier with exceptional customer service. Fox is still actively managed and owned by its founders who, by following through with their vision to offer low-cost alternatives to other larger brands at airports, have grown the company to include locations in 22 countries around the world.
At Auto Europe, we pride ourselves on offering a myriad of vehicle, location, and supplier options for our clients so that you can find exactly what you're looking for in a car rental at the lowest price possible. After serving travelers with a wide selection of premium travel services for over 60 years, Auto Europe has developed a diverse network of trusted suppliers who provide safe and dependable vehicle rentals along with outstanding customer service.
Fox Rent a Car: "The Discount Car Rental Company"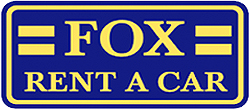 Fox Rent a Car set its roots with a location at LAX more than two decades ago and since then has experienced a prosperous 20 years of growth and expansion. By taking a unique approach in providing airport patrons fantastic prices coupled with meticulous attention to friendly and efficient service, the company has set itself apart from many companies twice its age. Fox offers discounted rates for many of the same categories and models offered by larger brands, specializing in affordable transportation at major airports across the US. Fox Rent a Car has recently expanded to include locations in countries abroad, including the UK and Mexico.
What Makes Renting a Car with Fox Different?
Fox Rent a Car provides off-airport services with uncommonly convenient access and diligent customer service. The company has served as a wonderful example dispelling the popular myth that off-airport rental services are an inconvenient hassle. Fox's punctual shuttle services and friendly drivers are a refreshing change to travelers and Fox shuttle locations at major airports are clearly marked and favorably located, ensuring that Auto Europe clients find the process of getting from their plane to their rental vehicle quick and easy. Shuttles run every 5 minutes so when you rent with Fox through Auto Europe you can rest assured that you'll be getting a great deal on an excellent rental experience!
Let Auto Europe Help You Book a Car Rental with Fox!
Whether you're going on a business trip to New York or a vacation to Italy, go with confidence and the ability to travel at your own speed and in your own direction in a rental car with Fox. Auto Europe's unique partnership with Fox Rent a Car allows us to extend exceptional savings to you - we're often able to book vehicles with Fox for less than if you booked directly with the supplier!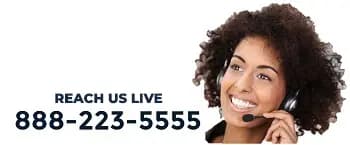 At Auto Europe we know that for many travelers getting there is half the fun. You'll certainly find this to be true as you cruise down the road in the comfort and privacy of your own rental vehicle. Fox services major airports across the US and throughout over 20 countries around the world so you'll be able to find a real deal almost anywhere you plan to travel! Let Auto Europe help you arrange your next trip by calling us anytime, 24/7 and toll free at 1-888-223-5555, and we'll put our over 60 years of experience to work for you with great low prices on rental cars through Fox Rent-a-Car.