Car Rental Mexico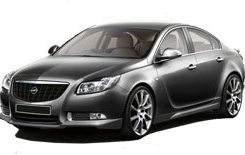 Enjoy countless sights behind the wheel of a rental car in Mexico. Start your journey in Mexico City and stroll around the Plaza de la Constitucion, the second largest city square in the world. With a rental car in Mexico you can visit ancient Mayan ruins or head to one of the many sandy beaches on either the Pacific Coast or the Gulf of Mexico. While traveling in Mexico you are sure to find numerous open air markets or restaurants to sample the local cuisine. Let a car rental in Mexico be your tour guide to this beautiful country.

Call 1-888-223-5555 to speak with an agent about renting a car in Mexico, or book a rental car in Mexico online with Auto Europe.

Discover Mexico with a Rental Car from Auto Europe
Mexico City is the biggest city in North America, and due to its very large size, it's recommended you travel around this unique city by car. Both Mexico City and Mexico are very large, and seeing this authentic country by car will help you make the most of your Mexican holiday.

In Mexico City, you'll want to visit the famous gathering square, known as Zócalo. Nearly all famous landmarks in Mexico City can be accessed by the major outer beltway, Anillo Periférico, but you can also access many of the residential areas in the north and south, as well.

When looking for a fun and cultural Mexican experience full of food, shopping, art markets, and people watching, visit the district of San Angel. It can also be reached via Anillo Periférico. You'll also want to visit Chapultepec Park, Centro Historico, and the Frida Kahlo Museum.

But not only will traveling by car make getting around Mexico city much easier, it will also make seeing the rest of Mexico so much more easier, too. With a one-way car rental in Mexico, you'll have access to all the cultural and historic landmarks across the country.

Less than 80 km northeast of Mexico City is San Juan Teotihuacan. When you hop on the México 132D, you can visit the World Heritage site of Teotihuacan and see the structural and artistic remains of an ancient Mesoamerican city.

You can also visit the ancient ruins of the Olmecs, Mayans, and Aztecs via Mexican Federal Highway 85. The entirety of Mexico is also accessible via Mexican Federal Highway 85, whether you want to head northwest towards Baja California, or drive deep down to south central Mexico.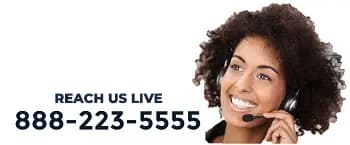 Auto Europe not only has car rentals in Mexico City, but also in Cancun for those starting their holidays in Mexico's tropical paradise. If you're ready to take a break from sunbathing on the beach or at your resort, rent a car and drive to the neighbouring areas for a more authentic experience along the Gulf coast.

Popular Car Rental Locations in Mexico