Car Rental Mexico City
If you are headed to Mexico City, Mexico, book your rental car before you leave. Without your own vehicle to drive, getting around the city can be very scary! You'll be around a lot of strange people, not to mention will have to wait around when there's so much for you to see and do. You can rent a car in Mexico and have access to a vehicle 24 hours per day, eliminating much of the hassle and frustration that transportation issues can bring. Mexico City, Mexico is home to the Benito Juarez International Airport, one of the largest in Mexico. The city has a population of more than 8.4 million people. Cities located near Mexico City include Vista Hermosa and Chimpala.

With a variety of convenient pick-up locations throughout the city, including at the Benito Juarez International Airport, collecting a rental car in Mexico City has never been easier.

Discover Mexico City with a Rental Car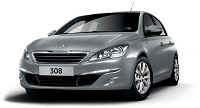 When you have your car rental in Mexico City, Mexico, you can venture through the city as well as the surrounding areas with simplicity, enjoying the wonderful array of attractions available. There is certainly plenty offered to the tourist, from great restaurants and museums to a wonderful nightlife and religious sites. Be sure that you visit the Centro Historico, the center of the city. It is Mexico City's claim to fame, and is filled with an exciting aurora of history combined with world-class entertainment. With your rental car in Mexico City, Mexico, you can drive around and experience the vibrant history without missing a beat.

Visit the Le Catedral, which happens to be the biggest in all of the Americas, with several different altars, with the main altar made of nothing but gold. Also plan a stop at the Angel de Guadalupe Monument, the Coyoacan art district, and The Chapultepec Park and Zoo. When it is time to grab a bite to eat, the many Mexico City restaurants will delight your senses. Choosing a restaurant can be hard because there are so many marvelous choices. However, popular tourist dining spots include El Cardenal at the Shertaon Center, Izote and Hacienda de los Morales. If you don't want Mexican fare, there's also national chain restaurants, as well as other specialties available.

Why Book a Rental Car in Mexico City with Auto Europe?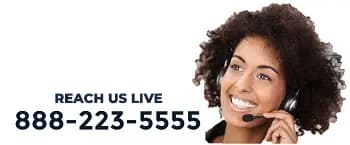 Auto Europe makes it easy to book a rental car in Mexico City. You can take your pick of an exciting number of cars, including luxury car rental, and make your reservation for one day or for one month. The prices of rental cars with Auto Europe are highly competitive, and you're sure to love the low price that you pay for your rental. Auto Europe provides you with the comfort of more than 60 years in the industry, as well as the professionalism and dedication that you need to make your trip all that it can be and more. Call 1-888-223-5555 when you're ready to book your car rental. Agents answer the phone 24 hours per day, 7 days per week and are eager to help you, too!